Losing Her Sanctuary
On November 8, 2018, the deadliest and most destructive wildfire in California's history ravaged the communities of Concow, Magalia, and Paradise. Within its first six hours, Camp Fire destroyed 19,000 buildings, caused over $16 billion in damage, and took 85 lives.
Linda, 66 and a retired interior designer, is a survivor of Camp Fire. Her home of 23 years was in the wildfire's path that day. As an advocate of clean living, organic horticulture, and caring for nature, she has a deep connection to her land in Paradise, calling it her "sanctuary". While the prospect of a damaging fire was alarming, the threat to her property was not her only fear that Thursday morning as she fled her home.
"I made two phone calls while stuck in traffic on the evacuation route. I thought I was saying goodbye and that I was going to die. Then the cell phone towers went down and there was no cell reception. The sky was pitch black and I could hear explosions. My old car saved my life on that six-hour journey to escape the fire. I drove on the wrong side of the road as fast as I could all the way down to Chico. I still cry when I think about all the sweet people in Chico clapping and waving to me that they were happy I made it off the mountain."
Three days after evacuating, Linda received word from the fire department that while they had tried to save her home, it had been lost to the massive fire. Two days later, she received photos showing only the metal frame of her greenhouse and her fireplace chimney still standing. The fire had turned everything else on the property to ash.
---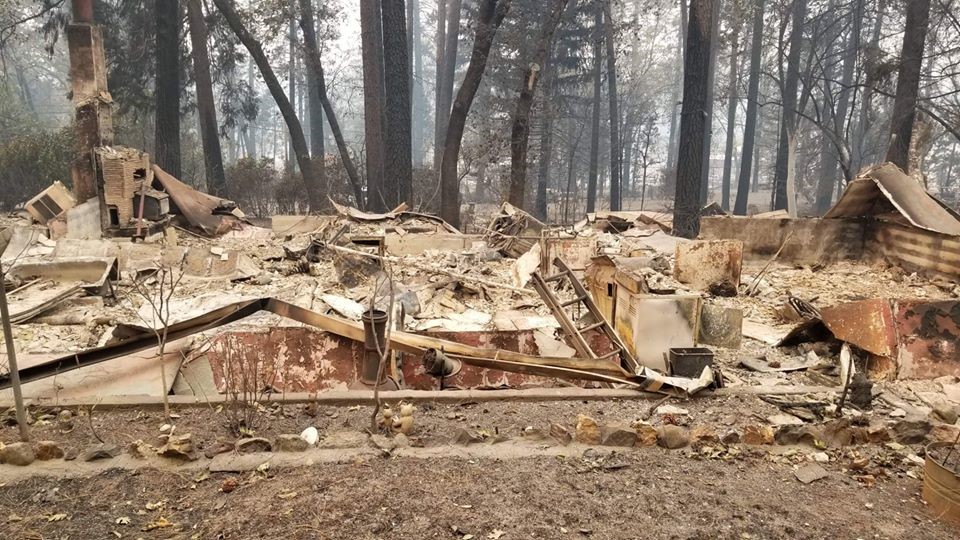 ---
The Cost of Starting Over
It would be over a month before authorities allowed her to return to the site and see the destruction firsthand.
Linda questioned whether she could rebuild. While she had homeowner's insurance, she was concerned about her policy coverages. She realized there would be many struggles ahead, and she was not sure she had the stamina to overcome them after experiencing such a profound and traumatic loss. Nevertheless, she was thankful she had escaped with her life and knew she had to create a new normal for herself. Linda hired an architect to design a 1,500 square-foot craftsman-style home, but needed the funds to begin construction.
Linda filed an insurance claim and received $268,000 to rebuild, but she was underinsured. After paying off the mortgage, she had less than $70,000 remaining. FEMA denied her Individual Disaster Assistance application due to the insurance coverage. SBA denied her Disaster Loan Assistance application because she had filed it after the deadline. In addition to these setbacks, Linda also had to purchase a vehicle after losing one to the fire and another to damage following her evacuation.
Reaching Out for Help
In October of 2019, Linda called Project Porchlight upon referral from the Town of Paradise. She connected with Jasmin Fox, a veteran housing counselor on the Porchlight team. Jasmin completed an assessment with Linda to understand her challenges and to create a personalized action plan. Project Porchlight is a nonprofit post-disaster coaching program, designed to help survivors understand their options and successfully navigate the difficult process, thereby accelerating recovery and making it more manageable and affordable.
It was Linda's greatest desire to rebuild in Paradise, so Jasmin discussed financing options to reconstruct a home on the property. Linda had already tried to get a traditional construction loan, but the bank denied her application because she fell short of the lending requirements. Jasmin provided five other loan options for Linda to consider, including eligibility and application criteria, and promised to follow up with her each month to check on her progress and relay any new opportunities for assistance.
With Jasmin's help, Linda received approval for a $10,000 USDA grant and a $9,000 loan to repair her damaged septic system. She also initiated the application process for a $150,000 housing rehabilitation loan from the Town of Paradise to supplement the remaining insurance funds.
The information and guidance delivered by Project Porchlight helped Linda make significant progress towards finding the means to rebuild and remain in Paradise. Beyond that, Jasmin's ongoing attentiveness to Linda's situation will ensure that future resources and relief are considered.
"It's part of our job to provide survivors with empathy and support after experiencing some of the worst moments of their lives," says Jasmin. "Our conversations can sometimes become emotional and stressful as we help them process, but it is incredibly rewarding to help our clients achieve these victories on the road to recovery."
Getting Closer to Recovery
For Linda, progress is slow and steady, but she's getting closer every day. Just recently her USDA loan was approved. With the help of the Paradise Rehabilitation program she's just about ready to break ground on her new home. And while others have rushed to complete their homes with standard materials, she's taking her time and using firebrick construction to help protect her home in the event of another fire.
She chronicles her experience on social media and finds purpose in her new normal. Her bio now reads: "Helping my town rebuild. Becoming an example how to rebuild a fire resistant homestead after the Camp Fire. Green building is the way for me. Contact me for ideas to rebuild your sanctuary once lost."
---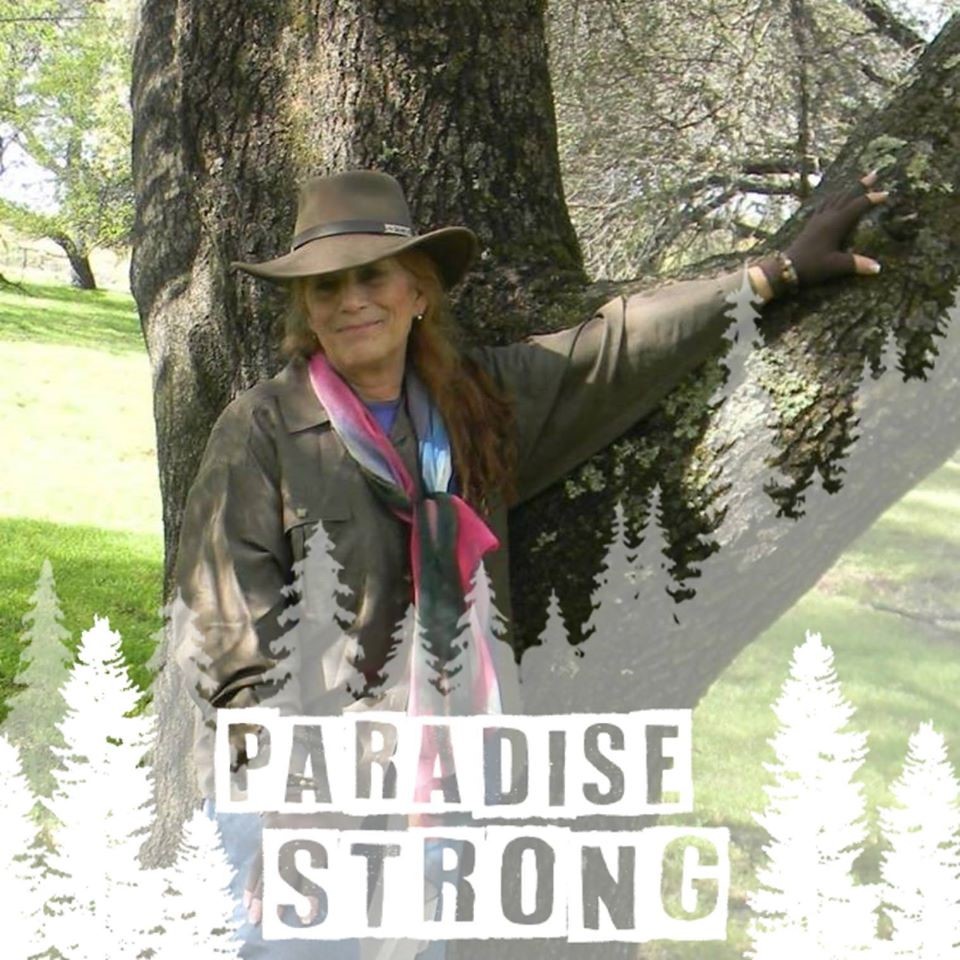 ---
If you or someone you know has been impacted by Camp Fire, or another natural disaster in the United States, Project Porchlight is a free resource to help guide survivors through full recovery. Get started today.
Linda is a real MMI and Porchlight client. Her success is a result of her personal dedication and hard work. Similar results are not guaranteed.