How to Deal With a Collection Letter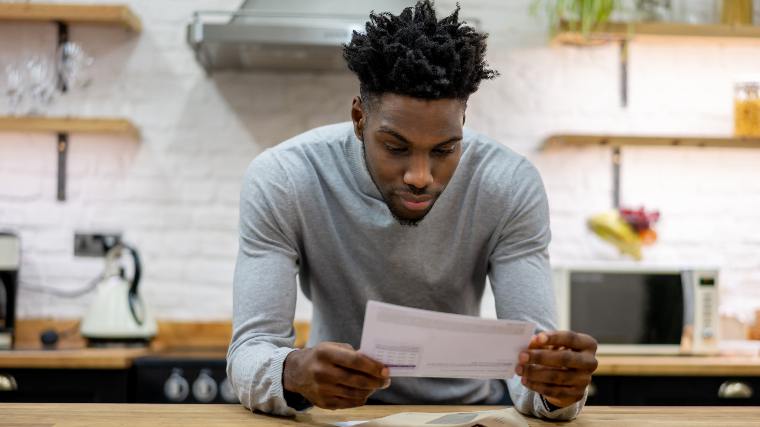 Maybe it's a bill you thought you paid, but didn't. Maybe it's a bill you purposefully ignored. Maybe it's a bill you never knew existed. However it happens, if a bill goes unpaid long enough, eventually you'll receive the always dreaded collection letter.
It's natural to feel stressed out, but stay calm. The best way to address a collection letter is directly. Here's what you need to know.
Why accounts get turned over to a collection agency
Most creditors and service providers have their own collection department. Once you fall behind, they'll usually reach out pretty quickly to ask for a payment.
Once an account has fallen behind a certain number of days, the creditor or servicer may do one of two things (but usually both):
They may charge off the account, which counts the unpaid debt as a loss for them, but doesn't absolve you of your responsibility to pay up.
They may sell the debt to a third party debt collection agency, who will then begin collection activities.
They may also keep the debt and simply hire an outside debt collection agency to handle the collection activities. Either way, your unpaid debt is now in the hands of professional collectors, so you'll start to hear from them (and likely often).
The collection agency will send you written notice listing the original creditor, date of service, and amount due. The notice will also contain information about how to dispute the debt. There are specific time frames that you need to follow and, in turn, the collection agency has certain time frames that they must follow.
What to do if you receive a collection letter
If you've received a collection letter, the first thing to do is verify whether or not the collection claim is accurate. Look through your payment records to see if you did in fact pay off the account. If you did, make copies of your proof and send them to the collection agency to clear your name.
If it turns out that the claim is legit and you do still owe something, the first thing you should do is make sure you understand your rights when dealing with a debt collector. Next, talk to the collection agency. During that and any future conversations, try to:
Negotiate a repayment plan that benefits both parties
Keep a record of what was said and what was agreed to
Ask for any agreement to be provided in writing
Avoid letting the collector pressure you into making a payment or payment plan that you can't afford
And most importantly, once you've agreed on how you're going to handle the collection debt, follow through and keep up your end of the bargain. Failure to make payments may invalidate your agreement and will almost certainly start the collection process all over again.
If you've got one or more collection letters that you don't know how to handle, start with free nonprofit credit counseling. Available 24/7, online and over the phone, counseling from MMI can help you understand your options, find ways to save money, and get you started on your journey to becoming debt-free. Get started today.