Best Debt Repayment Strategies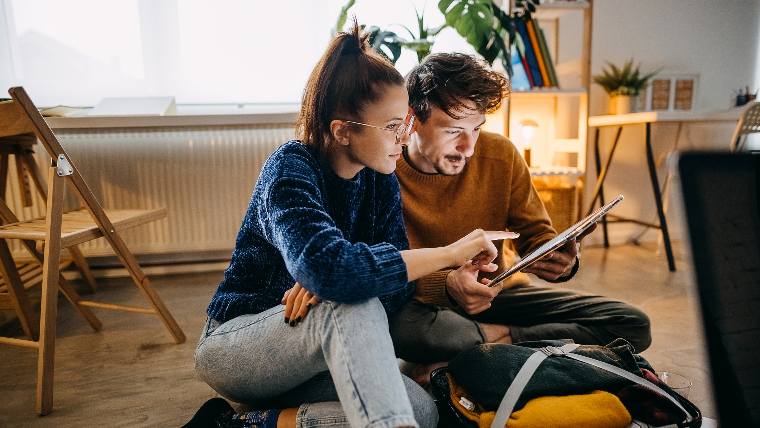 If you're struggling with debt, it's likely that you have a variety of debts to worry about. Secured debts, unsecured debts. High interest, low interest. Fixed, variable. All kinds of different debts with different terms.
Once you've made the decision to tackle that debt head-on, however, you need to decide how you're going to prioritize your payments. It makes a bigger difference than you might think.
Snowball vs. Avalanche Debt Repayment Methods
What's the snowball strategy?
In cartoons you'll often see one character stand at the top of a snowy hill and make a little snowball and then set the snowball rolling down the hill. As the ball rolls, it picks up more snow, getting larger and larger the farther it travels down the hill.
The snowball effect in debt repayment is similar. You smart small and get bigger.
Essentially, you make minimum required payments on all of your debts except whichever debt has the lowest balance. You throw all of your debt-repaying might at that smallest debt until it's paid off. Then you move on to the next smallest balance.
As you pick off these smaller debts, one-by-one, the amount you would have paid towards them is freed up, allowing you to make larger and larger payments against your new smallest balance.
The snowball approach provides a sense of momentum as you see accounts hit a zero balance one by one.
What's the avalanche strategy?
Avalanche payments are about making the biggest long-term impact. So instead of focusing all of your extra debt-paying funds on the account with the lowest balance, you focus on the account with the highest interest rate.
Since your monthly interest charges are a large part of what makes debt quite so oppressive, it makes senses to attack the larger interest rates. By bringing those balances down quickly, you save money over the course of your debt repayment.
From a purely financial perspective, the avalanche strategy usually saves you the most money over time. However, the tradeoff is that high interest accounts may take longer to pay off, so you might lose some of those immediate wins that make you feel like you're making progress. Deciding between the two methods may come down to the types of debts you have and which approach will best keep you motivated.
Debt Repayment Boosters
Sometimes strategy alone isn't enough. If your debt repayment progress feels stalled, consider taking some additional steps.
Create a budget
A well-structured budget is the cornerstone of any successful debt repayment strategy. It helps you track your income and expenses, allowing you to allocate funds toward debt repayment systematically. If you don't already have one, take the time to create a budget.
Debt consolidation
Debt consolidation involves combining multiple debts into one with a lower interest rate. This can simplify your finances and reduce your monthly payments, making it easier to manage debt. However, be cautious and ensure that consolidation doesn't lead to more significant debt in the long term.
Negotiate interest rates
Reach out to your creditors and negotiate for lower interest rates. Many creditors are willing to work with you if you're committed to paying off your debt. In fact, a recent survey found that customers who asked for a reduced interest rate were successful more than 75% of the time. Lower interest rates mean you'll pay less over time, making debt repayment more manageable.
Increase your income
Consider exploring additional income sources, such as freelancing, part-time work, or selling unused items. The extra income can accelerate your debt repayment efforts, helping you achieve financial freedom faster.
Seek professional help
If you find managing your debt overwhelming, don't hesitate to seek professional advice. Credit counselors can provide guidance on managing debt, budgeting, and negotiating with creditors.
MMI offers the debt management plan (DMP) to help clients accelerate their debt repayment thanks to reduced interest rates and an affordable monthly payment. There's also no credit requirement, so if you don't qualify for a consolidation loan a DMP may be the perfect option for you.