Your Rights When Filing for Bankruptcy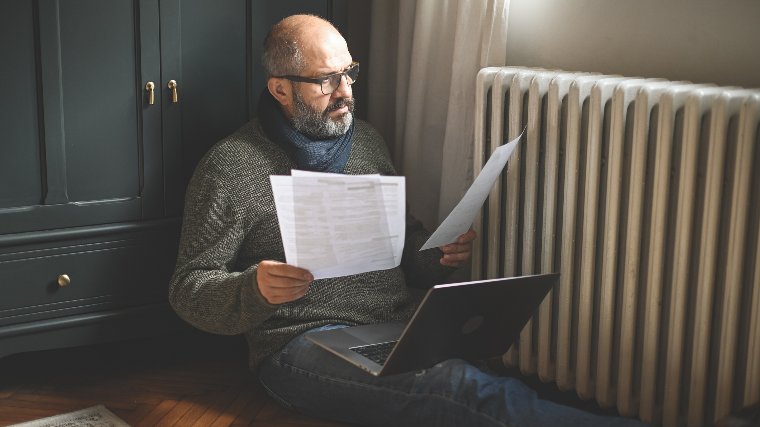 The following is provided for informational purposes only and is not intended as legal advice.
Bankruptcy laws are complicated, and it's often difficult to tell what your rights are when filing for bankruptcy, and what has to be done under law. Consumers do have some rights when filing for personal bankruptcy, however, and understanding these rights can help you make informed decisions about your financial future.
If you're serious about filing personal bankruptcy, it's highly recommended that you work with a qualified attorney who can help you navigate the process. Every situation is different and the laws can be pretty nuanced, so the specifics of your bankruptcy may differ. That said, here are some basic rights and requirements that apply to most personal bankruptcy filings.
Basic Rights for Bankruptcy Filers
Automatic stay
When you file for bankruptcy, an automatic stay goes into effect. This prevents most creditors from pursuing collection activities, such as wage garnishment, repossession, or foreclosure, during the bankruptcy process.
If you're feeling overwhelmed by creditors, an automatic stay offers some calm in the storm while you work through the bankruptcy process.
Bankruptcy exemptions
You have the right to claim certain exemptions to protect some of your property from being liquidated to pay off creditors. Exemptions vary by state, so it's important to understand the specific rules in your jurisdiction.
Financial education courses
Before filing for bankruptcy, you are generally required to complete a pre-filing bankruptcy counseling session with an approved agency. This counseling session is meant to ensure that bankruptcy is a good fit for your situation. You'll receive a certificate of completion at the end of the counseling session.
Similarly, before your debts can be discharged, you'll likely be required to complete a pre-discharge education course. These courses can be completed online or over the phone and will generally prepare you for managing your finances after the bankruptcy is complete. You'll also received a certificate of completion at the end of the course.
Meeting of creditors
You have the right to attend a meeting of creditors, also known as the 341 meeting, where you and your bankruptcy trustee discuss your financial situation. Creditors may attend and ask questions, but this meeting is typically brief.
Discharge of debts
If you successfully complete the bankruptcy process, you may receive a discharge, which releases you from personal liability for certain debts. Some debts, such as student loans and certain taxes, may not be dischargeable.
How debts are discharged will depend on the type of personal bankruptcy you file. In a Chapter 7 bankruptcy, non-exempt property will be sold and the funds will be used to partially repay your creditors. In a Chapter 13 bankruptcy, you'll enter into a multi-year repayment plan to partially repay your debts, with the remainder discharged at the successful completion of your payment plan.
Protection from discrimination
You have the right to be free from discrimination by government units solely because you filed for bankruptcy or failed to pay a dischargeable debt. Understanding the laws that protect you as a borrower and consumer is important whether you're filing for bankruptcy or not.
Reaffirmation agreements
When you file for Chapter 7 bankruptcy, you may be offered the opportunity to reaffirm your debts. When you reaffirm a debt, you may be able to change the terms, including the payment amount, length of loan, interest rate, and amount owed. If you agree to a reaffirmation, you need to continue making the agreed-upon payments, and the loan is not discharged.
However, you don't need to reaffirm anything. Keep this in mind when filing for bankruptcy, because it's often not in your best interest to reaffirm credit cards and other kinds of unsecured debt.
When reaffirming, you don't have to reaffirm under the same terms—you should negotiate for better terms with the lender before deciding to reaffirm. In addition, if you choose to change your mind after you reaffirm, you can do so up to 60 days after it's filed with the bankruptcy courts. You must write a letter to the creditor, and they are required to return any money you've paid under the reaffirmation agreement.
Bankruptcy can be a life-saver in certain situations, but it's not always the best solution to overwhelming debt. MMI offers a free, no-strings-attached online debt assessment. We can review your financial situation and let you know if bankruptcy is a good option, or if there are better options available.