Will I Lose My House if I File for Bankruptcy?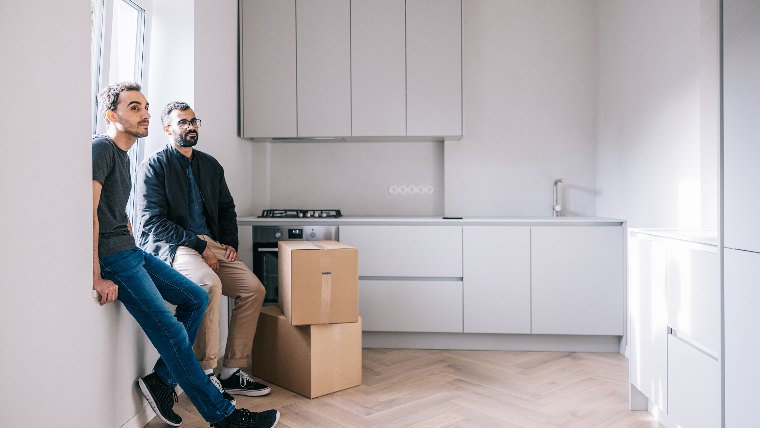 The following is provided for informational purposes only and is not intended as legal advice.
Bankruptcy is a legal process that allows individuals and businesses to seek relief from overwhelming debt. It provides a fresh start for those struggling with more debts and liabilities than they can manage.
However, one of the most common concerns people have when considering bankruptcy is whether or not they'll end up losing their home as part of the process. So let's explore the relationship between bankruptcy and homeownership, specifically how different types of bankruptcy may affect your ability to keep your house.
Understanding Bankruptcy
Bankruptcy is not a one-size-fits-all solution. It's a legal tool that helps individuals manage their debts based on their unique financial situation. Before assessing its impact on your home (and other assets) we have to determine which type of bankruptcy you're filing.
There are two primary types of bankruptcy individuals typically consider: Chapter 7 and Chapter 13.
Chapter 7 Bankruptcy
Chapter 7 bankruptcy, also known as liquidation bankruptcy, involves the sale of non-exempt assets to repay your debts. In this process, your house may be at risk if you can't protect it through exemptions.
Chapter 13 Bankruptcy
Chapter 13 bankruptcy, on the other hand, is a reorganization bankruptcy. It allows you to create a repayment plan to manage your debts over several years, providing an opportunity to catch up on mortgage payments.
Can You Keep Your Home?
Your home is an asset, and a valuable one at that, so there's legitimate concern about whether or not it may be seized to help pay off your creditors.
The Automatic Stay
When you file for bankruptcy, an "automatic stay" comes into effect. This legal action prevents creditors from pursuing debt collection, including foreclosure. The automatic stay provides temporary relief, allowing you time to evaluate your options.
Protecting Your Home in Chapter 7
In a Chapter 7 bankruptcy, your ability to keep your home depends on your state's exemption laws. Each state has different rules regarding what property you can exempt from the bankruptcy estate. If your equity in the home exceeds the exemption limit, the trustee may sell the property to repay your creditors.
Protecting Your Home in Chapter 13
Chapter 13 bankruptcy is often a better option for those who want to keep their homes. It allows you to catch up on missed mortgage payments over the life of the repayment plan.
Exemptions
Exemptions play a crucial role in bankruptcy. They protect specific property from being included in the bankruptcy estate. Understanding your state's exemption laws can be the key to safeguarding your home during bankruptcy. A qualified bankruptcy attorney can help you understand your options and how to best protect your home and other assets.
Foreclosure and bankruptcy
If you're behind on your mortgage payments when you file for bankruptcy, it can delay the foreclosure process. However, it's essential to have a viable plan to catch up on payments.
Filing for bankruptcy doesn't automatically mean losing your home, and in fact many states have favorable exemptions that could protect your property.
Ultimately, the outcome largely depends on the type of bankruptcy, your state's exemption laws, and your ability to create a sustainable financial plan. Again, it's a really good idea to work with a qualified attorney if you're serious about pursuing a bankruptcy.
Not sure if bankruptcy is right for you? It may be a good idea to consult with a nonprofit financial counselor first to discuss all of your available options. Financial counseling from MMI is free and available 24/7, online and over the phone.