Paid in Full vs. Settlement on Your Credit Report: What's the Difference?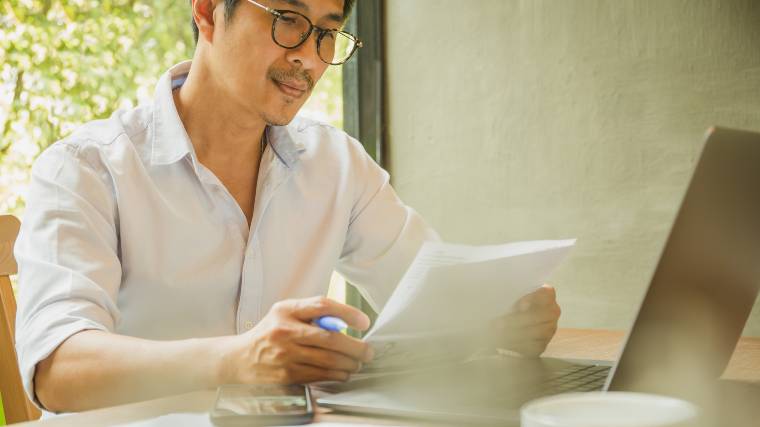 The following is provided for informational purposes only and is not intended as legal advice or credit repair.
A reader once wrote in to ask about an offer she'd received from a collection agency. She was on the hook for $225, but the collection agency was willing to make her a deal: if she could pay $139 they'd consider the debt satisfied. The only catch? The debt would be considered "Paid Off Less than Full Balance" on her credit report.
So she wanted to know if it was worth it to take the deal, or if it was better to pay the debt in full. Here's what you need to know about the major differences and potential ramifications of paying off a debt in full or only paying off less than the full balance.
What Does "Paid in Full" on Your Credit Report Mean?
When you pay a debt in full, you've basically fulfilled the terms of your loan or credit account and paid back the lender the full amount promised. With a loan, this usually happens once you've made your final payment and reached a zero balance. With a credit card, you typically wouldn't consider the account "paid in full" unless it was also closed (after all, if it's open you can always just borrow more money against your credit limit).
When a loan or a closed credit account are paid in full they should be reported as such on all of your credit reports.
What Does "Less Than Full Balance" or "Settlement" on Your Credit Report Mean?
When talking about debt repayment, "less than full balance" just means that you've reached an agreement with the lender or collector to pay less than the amount owed. This is considered a form of debt settlement on your credit report.
Lenders may be motivated to offer this sort of a deal on a debt that's so far past due that it's been charged off, which means that they've already written it off as a loss. They're still entitled to the money, however, so they'll often take a percentage of what's owe, rather than nothing at all.
How Does "Less Than Full Balance" Impact Your Credit?
Most settled debts will be listed on your personal credit reports as either "paid off less than full balance" or "settled less than full balance." If you've paid the full amount owed, the account will likely be listed as "paid in full."
Most credit reporting agencies say that having an account listed as "paid off less than full balance" is more harmful (or less helpful) than an account being listed as "paid in full." While it's difficult to know exactly how negatively a settled account will impact your credit score over the years, it certainly makes sense that paying accounts in full would be better for your credit health.
It's important to keep in mind, however, that even if you pay less than the full balance, the account is considered to be paid off, which is much better than having an open debt lingering in collections. From a purely credit scoring perspective (and leaving aside all the various missed payments that got you there), paid in full is better than paid off less than full balance, which is itself better than not paying off the debt at all.
Should You Pay a Collection Debt in Full or Settle?
The best choice for you comes down to your means and your priorities. These questions may help guide your decision making:
Can you afford to pay the debt in full? Do you sacrifice anything by committing financial resources to paying the full amount? You may want to be responsible and pay what's owed, but is that in your best interests?
Is your credit score a priority right now? Repaying a debt in full – even a debt in collections – is beneficial for your credit score, but even the most damaged credit history can be improved over time. If your score is still in good standing, it may be worth it to pay in full. If your score is already poor, however, it may not be worth worrying about the potential credit impact.
Will you be a borrower again soon? If you plan on borrowing money again in the near future, than paying the debt in full puts you in the best position with potential lenders.
Keep in mind that if you do ultimately decide to settle the debt for less than the full balance, the amount you didn't pay may be considered income, which you'll have to include when you file your taxes. The larger the forgiven debt, the bigger the potential impact, so you may want to factor that into your decision, as well.
If you're struggling with collection debts, a good first step is talking with a free credit counselor. Counseling is confidential and available online or over the phone 24/7.