How to Make the Most of Small Business Saturday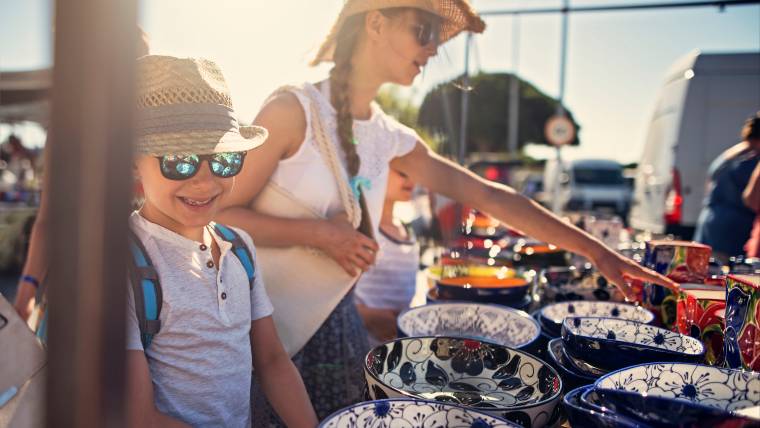 According to the National Retail Federation (NRF), it's anticipated that holiday sales for 2019 will grow between 3.8% and 4.2%. So how much will Americans spend during the holidays? We're talking a staggering grand total of anywhere between $727.9 billion and $730.7 billion.
Instead of spending your hard-earned cash at Amazon and big box retailers, consider doing the majority of your holiday shopping at small businesses.
In honor of Small Business Saturday, which falls on November 30th this year, here are a handful of ways you can best use your holiday budget to support small, local businesses and score some cool gifts for everyone on your list:
Focus on What's Important to You
When shopping on Small Business Saturday, think about what you value the most, and what values you want to express when spending your money. If it's boosting local economy, look for independently-owned retailers in your stomping grounds. If giving back to charities and communities is top of your list, look for small businesses that incorporate social impact into their profit models.
To see what local businesses are focused on creating positive social change, you can check out the listings on Conscious Capitalism and Net Impact. You can also check to see if they're a B Corps business, which aim to meet a balance of profit and purpose. These types of businesses are required to adhere to specific social and environmental standards and be transparent.
Check Social Media Feeds
Looking for ideas to get started? Start by scouring the Instagram and Twitter accounts of small businesses you like. This is a great way to see what's new and what sales to expect. You can review the selection of goods beforehand, as well as get an idea of how much things cost. You can also get clued in on deals by signing up for newsletters.
Consider Buying Locally
Instead of buying online, support mom and pop shops, local holiday craft fairs, and brick and mortars of socially conscious brands by shopping in store. It helps stimulate the local economy, reduces your carbon footprint, and may save you from a shipping fee. What's more, it helps build community.
"Not only are you consciously supporting your local business, but the environmental impact is smaller as you are likely to walk around your neighborhood as opposed to driving a car or ordering online and having something shipped," says Mauren McComsey, a founder and board member of Conscious Capitalism Los Angeles. "So, it becomes much more than just shopping. It's about unplugging and connecting with your community."
Along the same lines, think about ways you can bundle your gift buying. If you're shopping online, choose just a few places to shop. It could also help curb impulsive buying.
Stick to Your Budget
It can be far too easy to get carried away with holiday spending. Whether you're shopping online or in the store, you can avoid common holiday spending mistakes such as not planning, forgetting the extras, and neglecting to shop around.
A holiday budget should include not only how much you anticipate spending on gifts, but also on end-of-year traveling, festive garb and holiday attire, social gatherings, pet or child care, and gift wrap and cards.
Support a Small Business Without Spending Money
If you're on a lean budget this year, you can still show your support without spending much money. For instance, you can write a positive comment on their Facebook or Instagram page. If you do end up buying something, snap a pic and post it on your social media feed and tag them, or leave a positive Yelp review.
As you can see, most of these small acts don't cost anything. However, that show of support can mean a lot to a small business. Not only could it help boost their confidence, but it could also help boost their brand and visibility, and lead to some sales down the line.