Socially Conscious Gifts For The Holidays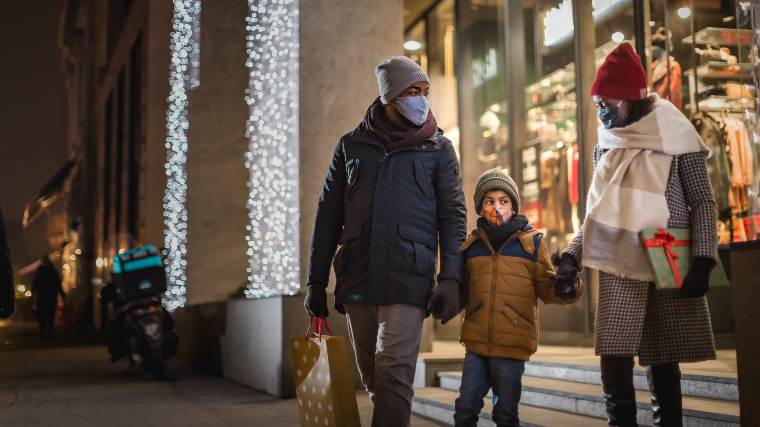 Do you like to shop locally, donate to charitable causes, and purchase products created by companies with values that sync up with your own? Why not extend that conscious capitalism during the holidays? According to the National Retail Federation (NRF), Americans are forecasted to spend approximately $850 billion on holiday gifts this year, up 10% from 2020.
"If that money was spent on socially conscious gifts that helped to make the world a better place, we could help to better the lives of millions of people while helping to tackle some of our world's most pressing social, economic, and environmental challenges — all without spending any more money," says Laura Hertz, CEO and co-founder of Gifts for Good, a gifting platform that supports charitable causes.
Socially conscious gifts
So what's considered a "socially conscious" gift? A socially conscious gift is one that provides it's own value as a gift, while also promoting some element of public good for local and national communities. These goods might be made of eco-friendly, durable materials or provide services to help workers in developing countries. They might come from companies that reinvest in their local community or supporting sustainable practices into their business model. Some companies use their proceeds to donate to needy communities. These goods can come from almost any industry. The common bond is a desire by the manufacturer to do some real good.
"It's good for the economy because when you purchase more intentionally you are typically purchasing higher-quality items that cost the same or more than you would otherwise," says Sunny Wu, founder of ourCommonplace, an online marketplace that features ethical and sustainable goods. "You're also supporting local communities, small businesses, or people in developing countries."
After all, you do vote with your dollar. Here are a few ways you can shop socially conscious this holiday season:
Seek Socially Responsible Companies
Look for companies that demonstrate socially responsible business practices such as certified B Corps or those that give back, explains Donna Kwok, co-president of Net Impact Los Angeles. Think TOMS, Patagonia, or Warby Parker, which incorporate one-for-one business models, or donate a proceeds of its profits for charitable acts or environmental causes.
One that you'll want to be aware of is "greenwashing." Some companies might make it seem like the products are made of eco-friendly materials or ingredients, when it fact they're cleverly using language to mask the fact that they're not. If you're curious whether a business is indeed a socially responsible one, go to their website to learn about their mission and business model.
Shop Online Through Socially Conscious Platforms
By shopping through online marketplaces such as Gifts for Good, ourCommonplace, and the charity gift card platform TisBest, you can easily find holiday gift ideas with a positive social impact. These one-stop shops make it easy to explore different companies and options.
Shop Locally
Skip the big box, corporate retailers and strip mall franchises. Instead, shell out those dollars at mom-and-pop retailers. When you shop at local businesses, you're doing your part to support the local economy. It turns out that of every $100 you spend locally, $68 goes back toward supporting the community. Whereas if you shop at a big box retailer, only $43 goes back into the community. Plus, you're doing your part to keep your stomping grounds unique with its own sense of character.
Not only will you be helping independent businesses, but you'll reduce your carbon footprint by avoiding excessive packaging and shipping, points out Kwok. You won't be wasting fuel on shipping, while also cutting back on unnecessary packaging.
Attend a Holiday Fair
Check out local crafts and holiday fairs during the season. That's where you can find unique, handcrafted art, jewelry, clothing, and housewares, points out Kwok. You can look beyond the standard craft fair to nonprofits in your city to discover unique wares with a charitable bent. For instance, the Downtown Women's Center in Los Angeles has Made by DWC, a store featuring unique items designed and made by the residents of the homeless shelter.
Shop Intentionally
To avoid waste, purchase meaningful gifts that you know the recipient will enjoy and use. Kwok adds: When it comes to gift giving, ask the person what they want, find items that you know the person will use, or purchase zero waste gifts — think: e-gift cards, refillable items, or things you can buy in bulk. You can also donate to the cause of one's choice. Thoughtful regifting is a great way to reduce waste and save money in the process.
What's more, when you're wrapping presents, make sure you cut back on waste by using recycled gift wrap. You can also use a reusable tote bag or used, unwanted cloth to wrap your presents.
When you give back through your purchases, you're killing two birds with one stone: Buying a meaningful gift for someone for the holidays, plus doing your part to make the world a better place.
As Wu explains: "In the past, gift giving has been about 'it's the thought that counts,' but with the shift toward minimalism and only keeping things that 'spark joy,' purchasing more consciously for yourself or others helps reduce waste, improve the livelihoods of others, and promote better business practices."
Need help with your holiday budget? If your finances are looking rough heading into the New Year, talk to one of our NFCC-certified counselors for free.