How to Create Room in Your Budget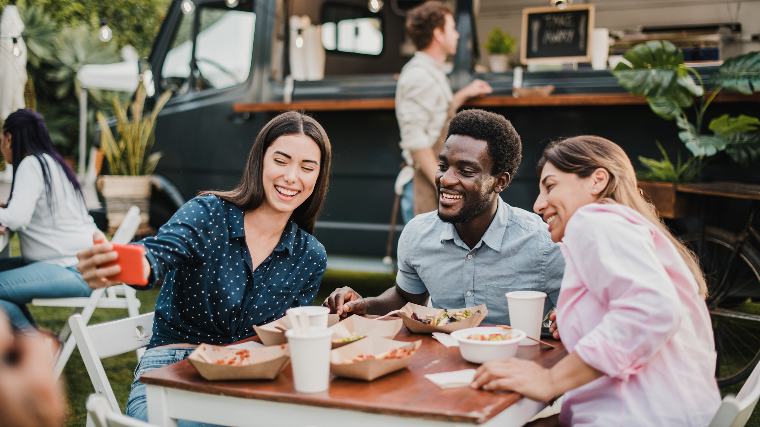 When you're tight on money, spending on things that evoke joy or pleasure might not cross your mind. But if all your income is going toward paying off bills or debt, you'll start feeling deprived. And in turn, you might be tempted to start using money you don't really have.
You don't have to get a huge raise at work or move into a tiny apartment with five roommates to have more money to spend on the things you want. For an influx of cash, here are a few easy ways to free up money each month:
Track Your Spending
If you don't know how much money is coming in, or where it's going, how can you level-up on your finances? Before you can find ways to free up cash, track your spending. You can use a handy, free money management app such as Mint or Clarity to take an at-a-glance look at your transactions.
Once you track your spending, you can see what your "trouble areas" are. From there, you can make the proper adjustments to make sure you're spending within your limits.
Negotiate Down Your Bills
One of the easiest ways to save is to negotiate with your current providers, points out Steven Donovan, a money coach and founder of Even Steven Money. Call your cellphone, cable, and internet provider (really anything with a monthly subscription) to ask for a lower rate.
Pro tip: If you're a longstanding customer with a history of making on-time payments, you'll have greater leverage to ask for a discount. It also helps to do a bit of research beforehand and know what competitors are offering.
Not sure how to go about negotiating? There are a handful of apps that will do the negotiating for you. "You can certainly cancel the service, but sometimes just asking for a lower price will save you money," says Donovan.
Use What You Already Have
This might seem like a no-brainer. But how often do we make a trip to the market for say, a stick of butter, only to come home to realize we have a few unused sticks stowed on the bottom shelf of our fridge?
Before you make a purchase, take stock of what you already own. Donovan suggests making a list before you head to the market. "I like to start with what we have in the house, followed by a meal plan for the week, then a list of ingredients that I need to make the meals," he says. "It's a great way to save money."
Along the same lines, think of multiple uses for the same item. My vitamix doubles up as a blender and food processor. And I use my desk to store different parts of my drum kit. It'll save you cash, and time spent shopping for stuff you could do without.
Make Trade-Offs With Your Spending
Minimize spending on stuff you feel "neutral" or even "negative" about. That way you can spend more on stuff you value. Instead of spending purely out of habit, spend intentionally.
For instance, if you love to travel but don't care much for fine dining, cook at home. That way you'll free up some money to put toward your globe-trotter aspirations and checking things off your bucket list for travel.
Set up auto-transfer to save that money toward meaningful goals. Let's say you save $20 each week on food by not going out to lunch. Put that $80 a month toward your travel fund. Or if you'd rather not spend money on snacks while on the go, every $7 you don't spend on a pastry and drink could go toward your next vacation.
Sell Your Junk
Inspired by the KonMari method? If so, make some extra cash by selling unwanted items scattered around your house. There are plenty of online marketplaces — Letgo, OfferUp, Facebook Marketplace, and Decluttr — where you can sell your gently used stuff locally. Not only do you make an extra buck, but you will clear up the clutter in your digs.
Need a little extra help clearing space in your monthly budget? Try shedding debt quickly with debt management plan. And with average interest rates in the single digits, you can save a lot of money in the process.