Best Apps That Negotiate on Your Behalf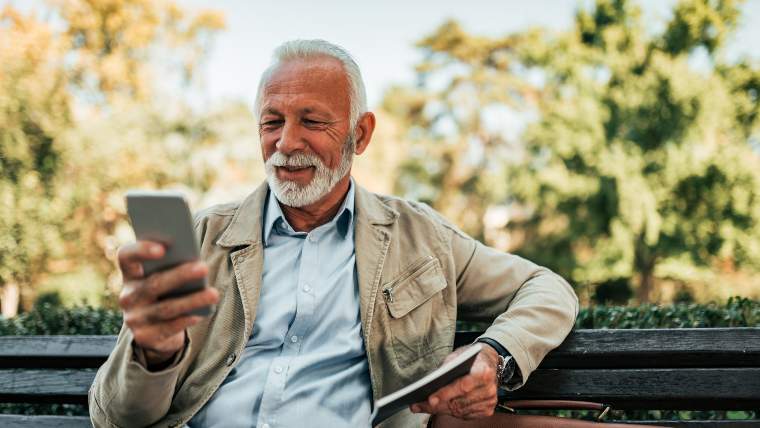 The following is presented for informational purposes only. MMI is not affiliated with any of the products mentioned.
Avoiding hefty overdraft fees or negotiating down your monthly bills can save you big-time in the long run. But what if the thought of calling, say, your cell phone carrier and haggling for a lower rate gives you the heebie-jeebies? You might know exactly what to say, or aren't sure how to leverage for a discounted rate?
No worries. There's an app for that. Here are a list of some of the best financial apps that do the negotiating for you:
Truebill
Truebill can help you manage subscriptions, lower your bills, and make the most of your spending. According to its website, to date Truebill has helped folks saved over $100 million.
The platform syncs up to your credit card and bank accounts to monitor your recurring bills. You can click through your list of recurring bills to see which ones you no longer use and can cancel. If there are any changes to your bills, you'll receive a notification. What's more, it shows you when your automatic payments will hit your account.
If there's a temporary outage on your cable or internet service, Truebill can request a credit to your account. And if you live in a part of the country where energy isn't regulated, it can research the lowest kW of electricity for you.
The platform also offers tools to help you budget and save for goals. You can also auto-save for goals and create expense reports to see exactly where your money is going.
If you'd like help negotiating down your bills or requesting a refund on fees, you upload your bills to the platform. The fee is 40% of whatever amount you save. So if you've netted $50 savings, Truebill takes $20 and you keep the remaining $30.
Truebill also offers a Premium option, which costs between $3 a month and $12 a month (or $36 to $48 annually) depending on what features you want. The Premium features offer additional ways to manage your budget, save money, and use concierge services to simplify your life.
Trim
Like Truebill, Trim is a financial management platform that helps you save money in a handful of ways. For instance, it detects recurring charges to see if there are any services that you'd like to cancel. It can also track and analyze your bank and credit card transactions to boost your savings.
The really cool part about Trim? It can negotiate with any cable, internet, or phone provider to lower your bill up to 30%. Whatever savings is negotiated, Trim takes 33% of the amount saved. So if you net $120 in savings a year on your internet bill, Trim will take $40 and you keep $80.
Other services include Trim Simple Savings. Trim helps you tuck away money on a weekly basis toward a savings goal. You earn a 4% annual reward on the first $2,000 saved and .001% on whatever else you save after that.
Unless you've signed up for a paid feature such as Simple Savings or Bill Negotiation, Trim is free of charge.
Billshark
Another popular digital money assistant platform, Billshark can negotiate bills for your cable, cell phone, satellite TV, and even your home security systems. They claim to have a 90% success rate.
Similar to Truebill, you upload your bills on to the platform. Next, it'll calculate your potential savings and reach out to the provider to to lower your bill. While it's free to sign up, Billshark takes 40% of what it shaves off your bill.
Just need help cancelling a subscription? Billshark offers subscription cancellation at a flat rate of $9 per canceled subscription.
Harvest
Harvest helps nip overdrafts and other bank fees in the bud by reviewing your accounts and negotiating for refunds on your behalf. The service uses machine learning to determine which fees are likely to be refunded and makes the outreach on your behalf. If they're successful, they keep 25% of whatever has been reclaimed and the other 75% comes back to you.
Like many other apps on this list, Harvest can also help you track and review your spending patterns, identifying recurring payments you may want to cancel.
These apps not only help lower your bills and recover outstanding fees, but can help you see your entire financial picture and auto-save for your goals. How much any of these tools help, however, is really dependent on your personal situation.
While we're fortunate to live during a time where there's a bounty of tools to help us with our finances, at the end of the day, they are merely tools. To improve your money situation requires commitment and work.
If you'd like help with creating a spending plan and tips on lowering your bills, MMI's team of NFCC-certified counselors can provide guidance and resources that are unique to your situation. One-on-one assistance is available 24/7, so don't hesitate to reach out.