How to Collect a Missing Stimulus Payment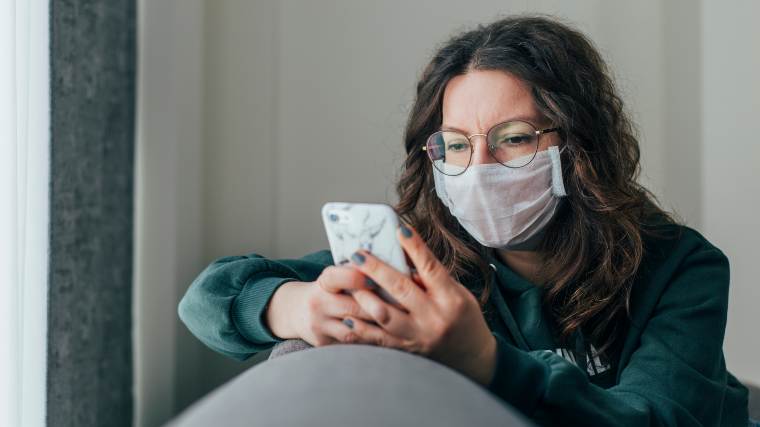 The following is provided for informational purposes only and is not intended as legal or tax advice.
A second coronavirus stimulus payment was approved at the end of December, with electronic payments heading out to eligible individuals and households shortly after.
Setting aside whether or not $600 is an adequate amount, most Americans are grateful to get something after months of financial hardship and uncertainty. The problem, however, is that some recipients aren't getting their payments because they're hitting closed or incorrect accounts. If you're still waiting on your check, here's what you need to do:
Verify that you have a payment coming
For starters, are you eligible for a stimulus payment? If you received money during the first round of economic impact checks back in the spring of 2020, you're almost certainly eligible for the second payment, which is $600 per U.S. citizen or resident alien, plus $600 per qualifying child. (If you filed taxes jointly with your spouse, you'll receive $1,200 for the pair of you.)
The amount of your stimulus may be reduced if your adjusted gross income (AGI) is too high. Per the IRS, you'll get the full amount as long as your AGI does not exceed:
$150,000 if married and filing a joint return or if filing as a qualifying widow or widower;
$112,500 if filing as head of household; or
$75,000 for eligible individuals using any other filing status.
Over the threshold? You may still get a check, but the payment will be reduced by "5% of the amount by which your AGI exceeds the applicable threshold."
Check where your payment is headed
Payments are going out digitally and by mail, with most direct deposit payments already out the door and in accounts by now. There was no action required on your part, by the way - just like before, payments were sent out automatically based on the info from your 2019 tax return.
To verify the status of your particular payment, use the IRS' Get My Payment tool. This will tell you the where and when of your stimulus payment. The IRS really doesn't want you to call (they don't have the capacity to help over the phone), so this online tool is your best bet for up-to-date info.
Your tax prep provider may have your funds
Because payments on both stimulus checks are tied to your most recent tax return, if you used a third party tax prep company like H&R Block or Turbo Tax, your money may have ended up there.
H&R Block has already announced how they plan to handle client payments, while Turbo Tax's parent company issued a statement noting that they would reject any stimulus payments back to the IRS (note - this doesn't mean your money is gone, it just means Turbo Tax doesn't want to be responsible for handling these payments).
Long story short: if you used a tax prep service and it looks like that's where your payment was sent, be sure to check their website or contact their customer service for more info.
Checks won't be reissued
If your check is headed to the wrong place or was deposited into a closed account, you can still get your funds, but it may not be as immediate as you'd like.
The IRS has already stated that they won't be able to reissue any checks. Instead, if you were due a payment and it never made it to you, you're advised to claim the "Recovery Rebate Credit" on your 2020 tax return. Technically, this stimulus payment is already a tax rebate, but most of us will receive it in the form of an advance. By claiming the credit on your tax return, you'll either see your refund increase by the amount owed to you, or have your tax bill decrease by the amount owed.
After having waited so long for this assistance, it's understandably upsetting to have to wait even longer to receive your share, but unfortunately that seems to be the only option. Be sure to prep and file your taxes early this year to get access to any funds owed to you.
If you're waiting on stimulus funds to help catch up on bills or repay debts, be sure to connect with a nonprofit credit counselor to see what options are available. There may be other ways to help get your finances under control.