How To Choose and Open a Personal Savings Account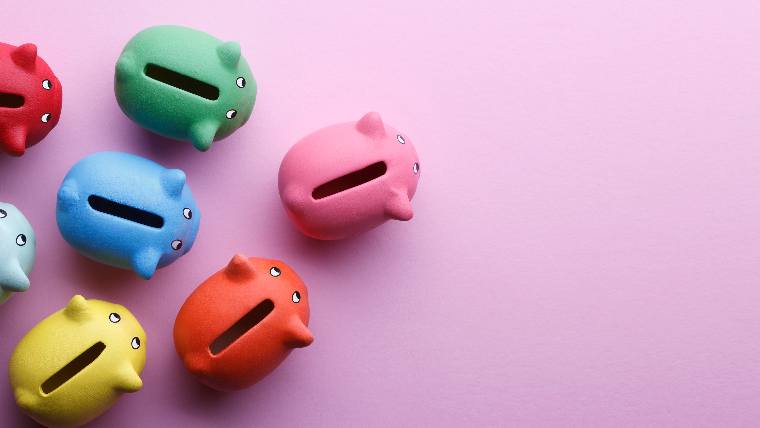 A savings account is one of the most basic tools in your financial toolkit. You certainly don't need to open and maintain a personal savings account, but if you're interested in setting aside money for both long and short-term goals, a savings account can be helpful.
Why Open a Personal Savings Account?
While it's possible to manage your finances primarily with cash, most people with some form of income use checking accounts, savings accounts, or both to securely store and distribute their money. Checking accounts are ideal for funds that need to remain liquid – some checking accounts may require a minimum balance, but generally the money in your checking account is intended to be spent.
Savings accounts are also relatively liquid, especially when compared to other savings vehicles. But the primary benefit of storing your money in a savings account is the ability to earn interest on your balance. Unfortunately, the most appealing benefit of the personal savings account has lost some appeal over the years as the interest rates for these products have dropped pretty substantially. However, it's still true that even a comparatively miniscule interest rate will earn you more money than stashing the money in a checking account with no interest.
Additionally, your savings are generally protected by the Federal Deposit Insurance Corporation (FDIC), which means that the funds you leave in your savings account can't be lost, even if something were to happen to the bank or credit union.
Types of Savings Accounts
There are plenty of different ways to save and grow your money. When it comes to a traditional savings account, the biggest decision you'll face is whether to use a brick and mortar financial institution or open an account with an online-only company.
Open an account with a local bank or credit union
The small, local bank may be less common than it once was, but if you prefer the ability to visit a location and speak face-to-face with a real employee, that's still a option. Large national banks, smaller regional banks, and credit unions almost all offer some basic savings account product.
By and large, these brick and mortar options are very unlikely to come with impressive interest rates. In fact, if your goal is to grow your money, you may have a hard time finding rates that earn you more than a few dollars a year. However, if you're interested in creating a broader relationship with a financial institution, including checking accounts and long-term, higher-yield savings options (not to mention mortgage and car loans), then this may be the way to go.
Open an online-only savings account
If you're comfortable with an account hat's strictly online, you'll find options with substantially higher returns. Many online savings account are currently offering interest rates in the range of 0.5% to 0.6%. That may not seem overly impressive, but it's much better than the 0.01% to 0.08% you're likely to receive at a brick and mortar financial institution.
Review Savings Account Features
In order to determine which account to open, you'll first want to determine which features are most important to you.
Convenience
Convenience means different things for different people.
Do you need to be able to easily access a physical location?
Do you need hassle-free access to customer service?
Do you need easy access to ATMs or drive-through service?
Do you need to be able to make transactions online?
Do you prefer to use an app?
How often will you need to move money out of your account?
Think about the ideal banking experience for you and let those preferences guide your decision-making.
Return on investment
Are you primarily interested in using a savings account to grow your money? If earning money outweighs all other factors, then that simplifies the process: just look for the account with the highest interest rate.
Alternatively, you may want to bypass a traditional savings account entirely and move your money into slightly riskier, but much more lucrative investment vehicles. Because even the higher yield online-only options are pretty inefficient when it comes to growing your cash.
Fees
Finally, consider the fees and penalties that you may have to pay. Common fees include low balance fees, monthly fees, and ATM fees. Any fees that you have to pay will likely reduce your savings, so try to minimize them.
How to Open a Savings Account
The actual process of opening a savings account will vary depending on the bank or credit union you've decided to use. In most cases, you'll likely be able to (or be required to) apply online. For brick and mortar institutions, you may be to apply by phone or mail. Always be sure to follow the instructions provided.
Provide personal identification
Before you can open a new account with any financial service provider, you'll need to provide proof that you are who you say you are. Be prepare to provide your Social Security number and some form of government-issue ID (driver's license, passport, etc.). You'll likely need to provide basic identifying information, such as name, address, and date of birth.
Decide on single or joint account
If you want someone else to be able to access and use the account, you'll need to need to create a joint account and designate the other party by providing the same personal identifying information that you provided for yourself.
Read and sign agreement
The account you've selected will come with unique terms and conditions that you must agree to before the account can be opened. Be sure to actually read your agreement before signing. Make sure that the fees, penalties, and rates you were quoted are accurately reflected in the agreement.
Submit your application and start making deposits
Depending on where you're attempting to open the account, you may have a response almost instantly, but it may take up to five business days before your account is open (assuming your application is accepted).
Some accounts may require a minimum deposit, but even if they don't you should plan to start making regular deposits once you're able (after all, that's why you opened the account, right?).
Interested in learning more about the basics of money management? Check out our free, on-demand financial education webinars.