Low risk alternatives to traditional savings accounts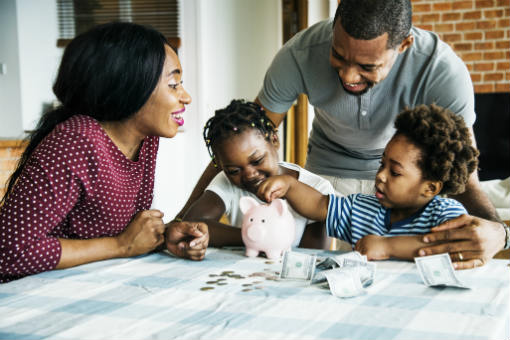 The following is presented for informational purposes only.
A traditional savings account is a great option if you're just starting your savings journey, but most don't provide a good opportunity for earning interest and growing your funds. If you're ready to upgrade your savings options but aren't ready to take big risks, there are some options that will keep your money safe while earning more interest.
Money Market Accounts
Just like a traditional savings account, money market accounts are FDIC-insured so your money is safe. But they offer extra benefits like higher interest rates and limited checking account services so you can access your funds if you need to. In most cases, you're limited to 5-10 checks per month so your withdrawal activity is restricted, but the interest rate is higher so you earn a better return. For instance, if your bank offers .02 percent interest on a standard savings, they probably offer up to 1.02 percent on a money market account.
There are a few other restrictions as well like a required minimum opening deposit or maintaining a minimum balance. Dropping below your minimum balance requirement could mean earning a lower interest rate or being hit with a penalty. And if your balance remains lower than your minimum balance requirement for a few months, your account may be converted to a traditional savings account.
Certificates of Deposit
If you won't need access to your savings for at least a year or two, this is another great option. The longer amount of time you're willing to leave your money in without touching it, the higher interest rate you'll earn. A one to two-year CD can offer up to ten times the interest rate of a traditional savings account. Leaving your money in for longer will increase the rate you can earn. With a little planning, you can open a few CD's at varying terms to gain the most access to high interest while keeping your money accessible when you need it. Like money markets and savings accounts, CD's are FDIC-insured.
High-Yield Checking
High-yield checking accounts offers a much higher interest rate than a savings account while still keeping your funds easily accessible. While you may see only a .02 percent rate on a savings, you can expect to see a 2 percent or higher interest rate for a high-yield checking.
There are certain requirements involved like a higher opening balance, higher minimum balance, and direct deposit or bill pay. In most cases, there isn't a penalty for not meeting these requirements, but the interest paid is much lower if the minimums aren't met. These accounts are FDIC-insured as well.
Credit Unions
Moving your funds to another financial institution may be an easy way to earn more interest. Credit unions are similar to other financial institutions but usually offer fewer services. Their accounts are federally insured through the National Credit Union Share Insurance Fund, their equivalent to the FDIC.
Since credit unions are nonprofit organizations, they usually offer better interest rates on all types of savings accounts, including traditional ones, than other banks. Comparatively speaking, you could earn something like 1.5 percent for a traditional account instead of .02 percent.
The easiest way to grow your money is through interest and there are several better options than a traditional savings account. The best part is that you can earn higher interest while still having access to your funds and keeping your risk low. And if you're struggling to save because there's not enough room in your budget, consider speaking to a financial counselor. Nonprofit credit counseling is almost always free and can give you some great ideas for reducing your expenses, increasing your income, and reaching your goals.