Low-Risk Ways to Start Investing Your Money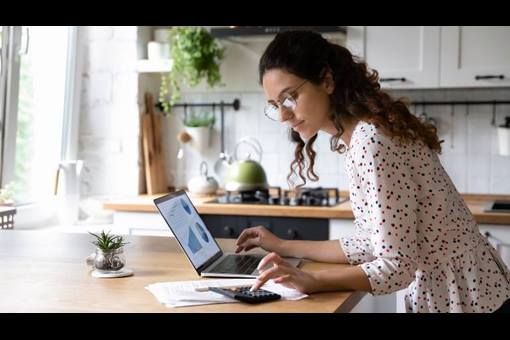 The following is presented for informational purposes only.
If you're just getting started with investing, or you've been thinking about it, you may wonder if it's worth the risk. After all, there are no guarantees that you won't lose the money you invest.
The best way to get started is with a small amount. You should never invest more than you can afford to lose. In the right environment, a small investment of $50-$100 a month can create healthy returns over time. You don't need to sink your entire savings account into the stock market and hope for the best. As long as you make sound investment choices, your money will grow faster than it will in an interest-bearing savings account, allowing you to build your wealth faster.
There are a variety of low-risk investments that can pay off and help build your savings. Here are a few to consider if you're new to the world of investment.
Peer-to-Peer Lending
This is both low-risk and short-term. Instead of buying shares in a company, you are lending money to someone who will use it for a good cause. The money will be paid back to you by a pre-set date with interest. Be sure to screen your loans well to avoid default. Lending platforms like Lending Club usually have fairly high success rates for loan repayment.
Treasury Inflation Protected Securities (TIPS)
This is a low-risk investment from the US Treasury and it comes with two methods of growth. First, there is a fixed interest rate that doesn't change over the term of the bond. And second, there is a built-in inflation protection guaranteed by the government. Whatever rate inflation grows by during the term of your TIPS, your investment value will grow.
Money Market Fund
This is a mutual fund that protects your principal. The fund pays out a little bit of interest while keeping your principal safe. You can use an online broker like TD Ameritrade or E*Trade to set one up. You won't earn a lot of interest, but you will earn some and never worry about losing your investment.
Credit Card Rewards
It may sound crazy to include a credit card reward program in an article about investing, but if the card offers "cash back" rewards, it's a nice return on the things you need to purchase anyway. Many cards offer signup bonuses where you can earn points to put towards gift cards. If you're going to spend the money on utility bills, groceries, and other necessities, why not get paid for it? It's like earning free money.
When you're ready to start investing, there are a few things you should do to protect your investments:
Never invest more than you can afford to lose unless it's an investment that protects the principal.
Pay down debt before investing, especially high-interest credit cards. This is a better use of your funds.
Look for ways to spend less or earn more so that you can invest more comfortably.
Make sure you have an emergency fund set up because you may not be able to touch your investment money for several years.
Do your homework before making any investments so that you can feel confident about the decisions you make.
Investing is well worth the effort and can help you reach your financial goals faster. Just make sure you make sounds investment decisions and start with small, low-risk investments until you have more money to work with.
Read more: The Three Most Common Kinds of Investments