Five money-saving tips that take less than five minutes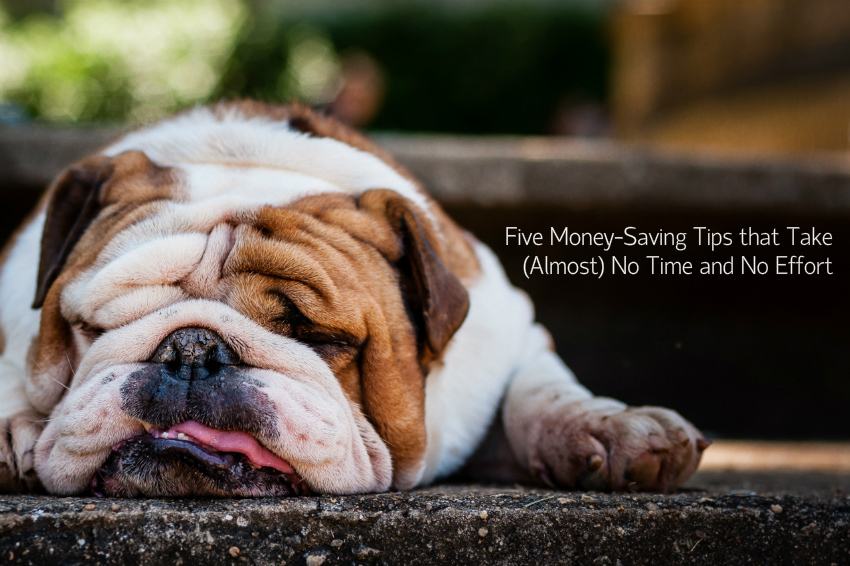 We all have the best of intentions when it comes to changing our behavior and saving some money. That's why we read articles like this one. Because we want to make a change. But whether or not we actually do anything is another matter entirely.
That's because big change can be a hard pill to swallow. So when starting out, it's not a bad idea to focus on little changes. Small changes may not make the biggest impact on your bottom line, but they can help you start to build momentum. And positive change – no matter how small – is still worthwhile.
If you're interested in a few quick wins to get your money-saving juices flowing, try out some of these super easy money moves that take less than five minutes of your time.
Download a grocery list app to your phone
Take out your smartphone and head to your app store of choice. Type "grocery list" and download the first grocery list app that catches your eye.
Of course, the hope here is that you'll actually use that new grocery list app. So, presuming the downloading process didn't use up all of your available five minutes, start writing out your list. If you're not used to creating a grocery list and sticking to it while you're at the store, it may take a little practice to develop that as a habit.
Getting used to shopping with a list is a great way to save money by reducing unnecessary purchases. You don't have to change your diet. You don't have to shop at a different grocery store. You only have to think a little bit about what you're going to buy before you buy it.
Call up your cable/internet provider and ask about a rate reduction
It might take more than five minutes to get through to a customer service rep, but you should pick up the phone right now and call your cable and/or internet provider. When you get to the menu or the operator, say that you'd like to cancel your service. Advise the representative that you just can't afford the current rate and ask if there's anything they can do for you, because the alternative is that you'll have to cancel your service.
Maybe they can't do anything for you, but there's a good chance that they can. If you had an introductory rate that recently expired, you should at least be able to get the lower rate back. In the space of one phone call you can potentially save yourself hundreds of dollars over the course of the year.
Examine the dark corners of your pantry
We lose a lot of money to simple waste. This happens pretty everywhere in our lives, but it's probably most obvious in the kitchen. We buy food and then we don't eat the food. Money wasted.
Rather than getting too wrapped up in why that happens or even attempting to change your shopping habits all that much, just take five minutes today and peer into the dark corners of your pantry. What's there? What have you already bought and forgotten about? Let those formerly forgotten foodstuffs sparks your imagination. Maybe tomorrow's dinner was here all along?
Delete your credit card info from your favorite shopping sites
Amazon, Google, and pretty much every major shopping site on the internet are happy to do you the favor of remembering your credit card information for future visits. It's a handy thing, but also? Kind of a dangerous thing, especially if you struggle with the occasional bout of impulsive shopping.
Take a minute right now to delete your stored credit card information from these sites. Now, don't get me wrong – you can still buy things online. All this does is slow you down a little bit, but for some of us, that pause while you hunt down your credit card can be a lifesaver. Even if it helps you come to your senses on just one regrettable purchase, it's worth the minimal amount of effort required.
Review your member/customer/employee benefits
Do you have a AAA membership? A credit card, perhaps? A job? In any competitive market, there are enticing benefits – little discounts and perks to reward you for being a member or customer or employee. Some of these benefits are obvious, and some aren't really advertised.
Wherever you are right now, reading this article, take a couple minutes to log into your credit card account online. Pull up the AAA page or your company's internal list of employee benefits. Just look and see what's out there. A few years ago I saved a substantial amount on a new laptop by using my employee discount. My credit card gets me into museums for free on certain days of the month. These are free benefits. Some are useful, some aren't. But there's money to be saved, so there's no excuse not to at least see what's out there.