Five Clever Ways to Prepare for the Unexpected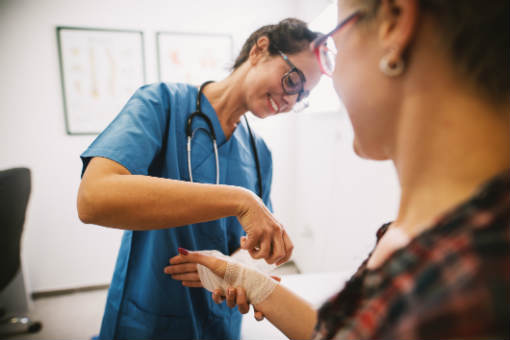 Building an emergency fund is a great first step in establishing financial security. Once you have enough savings to cover several months' worth of expenses, you can rest easy knowing a temporary setback won't push you entirely off course. Unfortunately, many households don't have enough room in their budget to build up an emergency fund.
While you certainly shouldn't give up on building an emergency fund, here are five alternative ideas for creating financial security — or, at least, a small buffer in case things go wrong.
Nurture your professional connections
Having a good reputation at work could be a big help if you ever have to ask for a favor. For example, if you've repeatedly proven that you're a valuable employee, your direct manager may be more lenient if you need to take a few days off to care for a sick family member.
Building your professional network outside of your current job can also be important, as having an "in" at a company can make getting an interview elsewhere easier. While what you know is undoubtedly important, who you know can often be a big help as well.
Try out different side hustles
Your time may already be stretched thin, but if you can try your hand at a few side gigs now you could find out what you like doing most and what you're best at. You could also get a sense for how much money you can make doing each. Then, if you're faced with an emergency and are still capable of working, you'll know where to devote your time and energy.
With certain side gigs, the more experience you have, the more money you can make. Starting now could help you slowly build your skills and connections, which might help you increase your income if your side job has to become your main job. Some people even wind up quitting their primary job and turning a side hustle, such as freelance writing or reselling items online, into a full-time career.
Read more: Important Tax Considerations If You Have a Side Gig
Build non-cash savings
Storing your extra cash somewhere that's more difficult to access than a checking account could help you avoid the temptation to spend the money. That's why opening a savings account could be a good idea — you may need to transfer the money before spending it. Building up valuable non-cash assets is another way to put a barrier between you and your savings.
Read more: Eight Alternatives to a Traditional Savings Account
One idea is to stock up on non-perishable or frozen foods when they're on sale. Make a habit of this, and you may soon find you have a pantry full of inexpensive food which could help decrease your grocery spending each month. Additionally, you'll have a variety of food to choose from if you want to skip a grocery run and cover a different expense instead
Open a personal line of credit
The frustrating truth is that it can be easier to get credit when you don't need it. You may want to apply for a personal line of credit if you have good credit scores and an income right now. Even if you don't need to borrow money, it could be easier to approved at a low interest rate. Once your credit line is established, you can take out loans (or "draws") against the credit line without having to submit a new application later.
Credit lines are revolving accounts, like credit cards, and you can borrow against your credit line again as you repay your draws. You generally only pay interest on the money you borrow, and you can choose to take one or multiple draws until you hit your credit line's credit limit. Some accounts have a modest annual fee, such as $25, which you'll need to pay even if you don't take any draws.
Learn the consequences of paying different bills late
As a last resort, you may have to pick and choose which bills you pay on time. Knowing the consequences of paying each bill late could help you set priorities. For example, you may be charged a late fee if your credit card payment is just one day late. However, your student loan may have a 15-day grace period.
While strategically choosing which bill to pay late could help you avoid fees, juggling payments is a short-term solution. If you find yourself in this bind, you may want to contact your creditors and try to arrange more manageable payment terms before you miss a payment completely.
It can be difficult to manage these conversations, though. Particularly when you're dealing with another emergency. Money Management International may be able to help. We offer free consultations with a certified financial counselor and can help you create a budget or work to negotiate with your creditors on your behalf.