Negotiating a Raise? Avoid these Costly Mistakes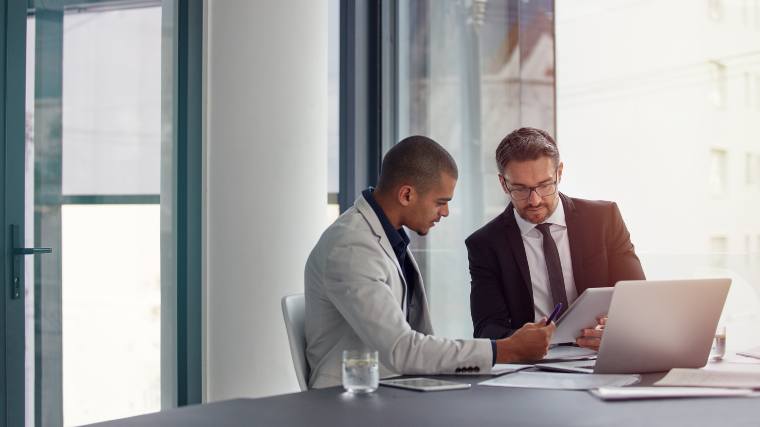 If you're doing a great job in your current position or you're looking for a new job, you may be thinking about negotiating a raise. After all, you're worth it! You work hard, you're a team player, and you not only get the job done, you excel at it.
But asking for a raise can be a touchy subject with employers and if you don't approach it the right way, you can kiss your bigger paycheck goodbye. If you're preparing to pitch your boss on a higher salary for yourself, be sure to avoid these costly negotiating mistakes.
Not being able to prove your value
Most good bosses want to see their employees make more money. The issue is that most companies have to make difficult choices when it comes to their spending. They may want to give you more money, but is it really in their best interests to do so?
It's up to you to prove that the answer to that question is "Yes." Part of asking for a raise is the sometimes uncomfortable work of campaigning for yourself. You need to sell your boss and their boss (assuming there is one) on the value of the work your do. If you think you're worth more money, you need to be able to make that case. And if you can make that case with numbers, all the better.
Before you schedule time with your boss, make a list of your accomplishments. Gather examples of how you've excelled at your job and how that work has benefitted the company. Whenever possible, try to connect your efforts to the company's overall success. Have you helped them save money? Launch valuable new projects? Bring in new business? Collect all of these examples to help build your case.
Next, research similar jobs in your field. How much are other employers paying? If you're underpaid for your field, training, or experience be sure to use that during negotiations. Remember that when you're asking for a raise, you're telling your employer that you're underpaid. And if there's evidence that you could potentially leave the company to seek greener pastures, that may help the negotiations along.
Focusing the request on your needs
The cost of living in constantly on the rise. Sometimes we get sick or the car breaks down or the kids need a tutor and on and on. There are a million reasons why the wage you're currently earning isn't enough for your needs.
While your boss may care about your wellbeing, your personal needs don't make a good business case for why you need a raise. So while it may be tempting to explain all of the very real and valid reason why you need more money, it's rarely a helpful tactic during negotiations. Your best bet is to keep things focused on the value of your work and leave the personal circumstances out of it.
Springing the Conversation on Your Boss
While stomping into your boss's office, pounding on their desk, and demanding a raise sounds pretty fun (if not super intense), it's not a good way to broach the subject.
It doesn't do you any favors to jump into a demand for a raise without any warning. Your boss may be willing to listen, but it won't be nearly as productive as it could be. Instead, let your boss know that you'd like to talk to them about your salary and schedule an appointment. This is respectful of their time and will also allow them time to do their own research. If you have a performance review coming up soon, hold your discussion until that time.
Asking in a weak way
Hopefully, all of your conversations with your boss are respectful, and a request for a raise should be no different. But respectful is not the same thing as passive or overly deferent. You should speak with confidence and clarity and avoid hedging your request with phrases like, "If it's okay with you..." or "If it's at all possible..."
If you don't believe that you deserve more money, it's going to be difficult to convince anyone else. So keep it professional, but don't be afraid to say it like you mean it.
Seeing Your Salary as the Only Negotiable Option
While your salary is the probably the thing you want to negotiate the most, your company may not be able to meet your desires. However, they may be willing to negotiate other things to compensate for the difference, like additional vacation time or the option to work from home more often. They may be willing to reimburse you for courses you want to take or cover work-related expenses like cellphone bills or tolls for your commute.
Most negotiations are some measure of give and take. While you shouldn't hesitate to go to bat for yourself and be upfront about what you see as your worth, there's a lot of value in being flexible as well. Be open to other options and you may find that you're happier with the result than you expected to be.
Giving an Ultimatum
When your efforts to negotiate a raise fail, it can be tempting to walk away. But this could end up hurting you. If you already have a job and threaten to leave, they may just wish you well. If you bluff about the new job, you could find yourself without any job. And if you're negotiating for a new job, they may decide to pull their offer, again, leaving you without a job.
Issuing an ultimatum can be dangerous for you and burn bridges that you may not want to burn. Instead, try to compromise. Maybe your company can't offer you a raise now, but will be willing to reconsider in a few months based on your performance. Holding on to your current job comes with things you won't have at a new job like seniority, earned vacation time, and possibly health insurance or 401k contributions. Step back and take a look at the big picture.
That's not to say you shouldn't ever walk away. There will be times when the grass is absolutely greener somewhere else. Hopefully, if you done all the work, you'll already know full well what you're worth and you can look elsewhere to see if someone is more willing to give you what you're worth.
Changing jobs? New salary plus new expenses means new budget. Remember that credit counseling is free and available to help you understand your money 24/7.