Do I Need Renter's Insurance?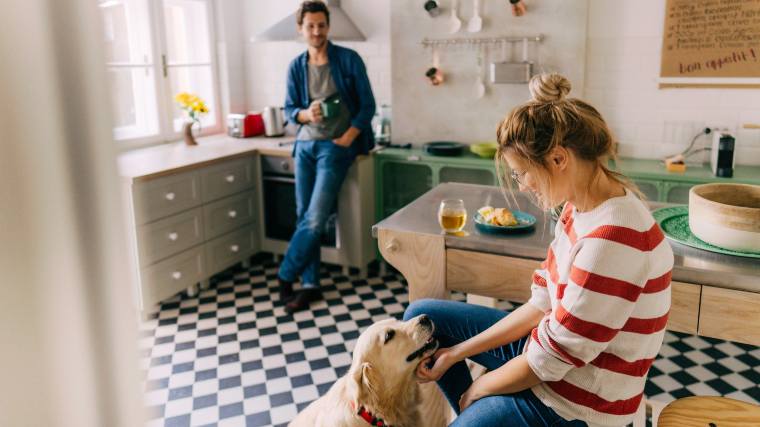 If you've got a mortgage, then you almost certainly have homeowner's insurance. And if you drive a car, you definitely have car insurance (we're all law-abiding readers here, right?). But what if you rent an apartment?
Most apartment complexes require tenants to have renter's insurance, but not all landlords or property managers do. While the apartment owner will have insurance to cover the cost of any damages or repairs to the apartment itself, renter's insurance covers any lost or damaged personal property in the event of a fire, thief, or natural disaster. Renter's insurance also covers temporary living expenses in case you are displaced and medical expenses if someone is injured in your home or by something you own – if your satellite dish falls on someone, for example.
Renter's insurance is relatively inexpensive. It can range anywhere from $10 to $20 a month depending on where you live and the amount of coverage you purchase. Some insurance companies require you to pay annually, some will accept monthly payments, and others will allow installment payments if needed.
Do You Need Renter's Insurance?
If you can afford it, renter's insurance should be an automatic for anyone renting an apartment. While you may not think all that highly of your stuff, the cost of replacing everything in the event of a fire or other disaster could be extremely difficult to manage. Perhaps more importantly, however, is the liability protection renter's insurance can give you in the event you accidentally injure someone or destroy their property.
While you'll hopefully never need to use it, good insurance can be a potential financial lifesaver in the event of a major accident or disaster.
The key, however, is to make sure you have the right coverage. Buying too much or too little could end up hurting more than it helps, so before picking a policy be sure to consider these things:
Amount of coverage – Make an inventory of all the items in your home including bed, laptop, appliances, clothes, shoes, etc. If you have more expensive items in your home it's worth buying a larger coverage amount. It's also a good idea to take pictures and keep receipts in case you need to make an insurance claim later.
Deductible – As with any insurance, you'll have a deductible on your renter's policy. A deductible is the amount you have to pay before insurance kicks in. Lower insurance premiums will have higher deductibles and vice versa, so pick the plan that best suits your financial situation.
Actual Cash Value (ACV) – This is the value of your items at the time of the loss. This means the insurance company will only pay you what the items were worth when they were damaged or stolen. Think about it as a depreciating value. You may have paid $600 for a laptop, but if it's only worth $20 when the damage occurred that's what you'll get. Don't get caught off guard if this is how your policy calculates payouts.
Replacement Cost – This is the amount of money you will need to replace your items. The insurance company will pay you the amount needed to replace items regardless of the current value.
Location – Just like with car insurance, if you live in an area that's more prone to theft you may pay more for renter's insurance. Same goes for hurricanes, tornadoes, earthquakes, wildfires, or other natural disasters are common. The greater the potential threat, the higher the premiums.
Discounts – Many insurance companies will give you a discount if your apartment complex has a security gate, a sprinkler system, fire extinguisher, dead bolts, or if you also have auto insurance with the insurance company.
Animals – Owning pets can add to your premium. Some insurance companies will not cover certain breeds of dogs, or you may have to purchase additional insurance.
In the end, it's usually best to be over-prepared than not at all. But if you're not sure that you can fit another payment into your budget, consider speaking with a free financial counselor. We can usually help you find some easy cuts and help you prioritize your spending.
Article updated September 2020