Ultimate Guide to Saving on Car Insurance
Car insurance can be one of the biggest budget items you can have – especially if you have more than one car. There are so many factors that determine the cost, too: where you live, how much you drive, the purpose of your drive (work or personal), your driving history, your credit history, what kind of car you drive, and more.
But you can't go without insurance, either. If you drive, you have to have it. Otherwise, you can be fined and even lose your driver's license. Not to mention the costs you'll be saddled with if you actually have an accident. Car insurance is a necessity.
Most Americans drive these days. In fact, 95 percent own cars compared to just 60 percent in 1940. And 85 percent of us use those cars to get to and from work.
If you're ready to start saving money on your car insurance, you're in the right place. There are several ways to get this expense reduced starting with these two quick options:
Fast ways to reduce your monthly car Insurance bill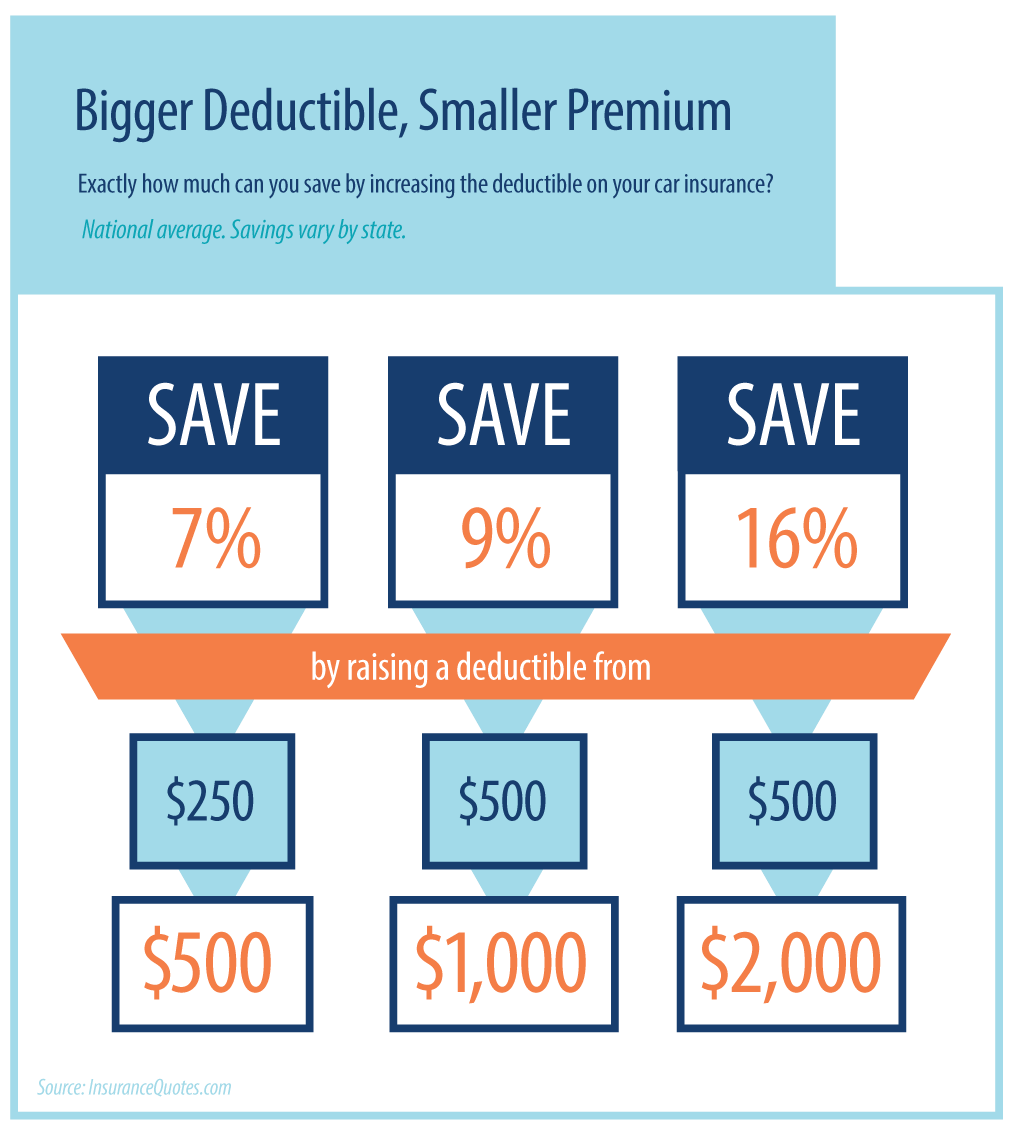 Increase your deductible. A higher deductible usually calculates into a lower monthly payment, which, over time, can save you a significant amount of money. If your deductible is currently at $250, raise it to $500. If it's at $500, raise it $1000. Just make sure that you have enough in your emergency fund to cover your deductible should something happen. Additionally, if it's a small fender bender, you might want to pay out of pocket to avoid an increase in your insurance premium. Most minor accidents are within the range of your deductible anyway so you'd already be out the cost. Be sure to get an estimate before sending the claim to your insurance company.
Ask for discount options. Another great way to cut your insurance premium is to ask about any special discounts available. If you're a student with good grades or you're in the military, many insurance companies will offer you discounts. No accidents on your driving record? Ask about a safe driver discount. Special features on your car like anti-lock brakes or theft protection? There are discounts available for these too.
There may even be some discounts available that you're not as familiar with. For instance, many professional association offer discount codes to their members for useful services and products, including auto insurance. Make a list of all the associations you're a member of including network associations, online groups, even alumni associations. Then call your insurance company and run through the list with them. They can look up the various associations by name to see if there is a partnership discount available.
It's worth the time to get on the phone with your insurance company instead of trying to email or live chat with them. Ask about any discounts they may offer that you may qualify for; you may be surprised at what you learn.
Bigger savings – more legwork
While these two options can be a quick fix to lowering your insurance premium immediately, saving a significant amount of money can take a bit of research and legwork. You need to be willing to spend some time going through your options, but it will be time well spent when you make a significant cut to your premiums.
Are you paying for too much coverage?
First, ensure that you have the right coverage for your needs. Insurance companies want to make sure you have the most coverage possible, that's how they make their money, but the coverage isn't always necessary. The reality is that most accidents are minor fender benders and there's a good chance you may be over-protecting yourself.
There are a variety of coverages available. It's important to understand them and make sure you have the right amount for your lifestyle. Here's a look at the different types of coverages you may need:
Liability Coverage – This covers expenses if you are at fault for any damages. It does not cover any injuries to anyone in your car or another car.
Bodily Injury Liability Coverage (BIL) – This covers the medical expenses of anyone injured in an accident where you are at fault. This coverage is usually described as 20/50 or 100/300. Essentially, a 20/50 policy will pay a maximum of $20,000 for a single person's injuries and up to $50,000 total for the injuries of everyone involved.
Property Damage Liability Coverage – This covers the damages done to the other car if the accident is your fault. In your insurance policy information, this is sometimes shown as the third number in the equation. For instance, a 20/50/10 policy would cover up to $20,000 for a single person's injuries, $50,000 total for everyone's injuries, and up to $10,000 for damages to the other car if you are at fault for the accident.
When determining your needs for liability coverage, it's important to be aware that once your coverage is exceeded, you will still be responsible for the remainder of the costs and you will be paying this out of pocket. If you're involved in a major accident where you are determined to be at fault, your assets and credit could be at risk. A good rule of thumb is to make sure that your coverage exceeds or is at least equal to your total assets including your home, car, investments, savings, and any other assets you may have.
Personal Injury Protection (PIP) – This coverage takes care of the medical expenses for you and your passengers if there are any accident-related injuries. As a bonus, this may even cover lost wages if these injuries cause you to be out of work.
If you have adequate health insurance coverage and any disability coverage, you may be fine with your state's minimum required amount of coverage for PIP. But if you don't have quality health insurance or don't have disability coverage, you may want to increase your PIP as your medical expenses can far exceed your property damage expenses.
Uninsured/Underinsured Motorist Coverage – If you are ever involved in an accident caused by someone else and they are not insured or don't have enough coverage, this will help to take care of your expenses. This coverage is required in most states and is usually somewhat inexpensive. It can make a huge difference should you be involved in a major accident. It will cover medical expenses that may not be covered by your health insurance. This coverage should be equal to your BIL coverage.
Collision Coverage – This covers any repairs to your car after an accident. Your coverage for this can vary depending on the type of car that you have. For instance, parts for a BMW will be far more expensive than parts for a Honda so be sure you're considering the potential costs when determining how much collision coverage you should have. Any expenses that are above your coverage limit will be your responsibility.
Comprehensive Coverage – This covers the costs related to your car being stolen or damaged outside of an accident. This will help with the replacement of a car of equal or lesser value than your own.
It's important to keep in mind that both collision and comprehensive coverages only cover what your car is actually worth in today's market, not what you paid for it, or even what you owe on it. Your car starts to depreciate as soon as you drive it off the car lot and continues to depreciate over time. As time goes on and your car depreciates, it may be worthwhile to drop these coverages and instead put the money toward saving for your next car.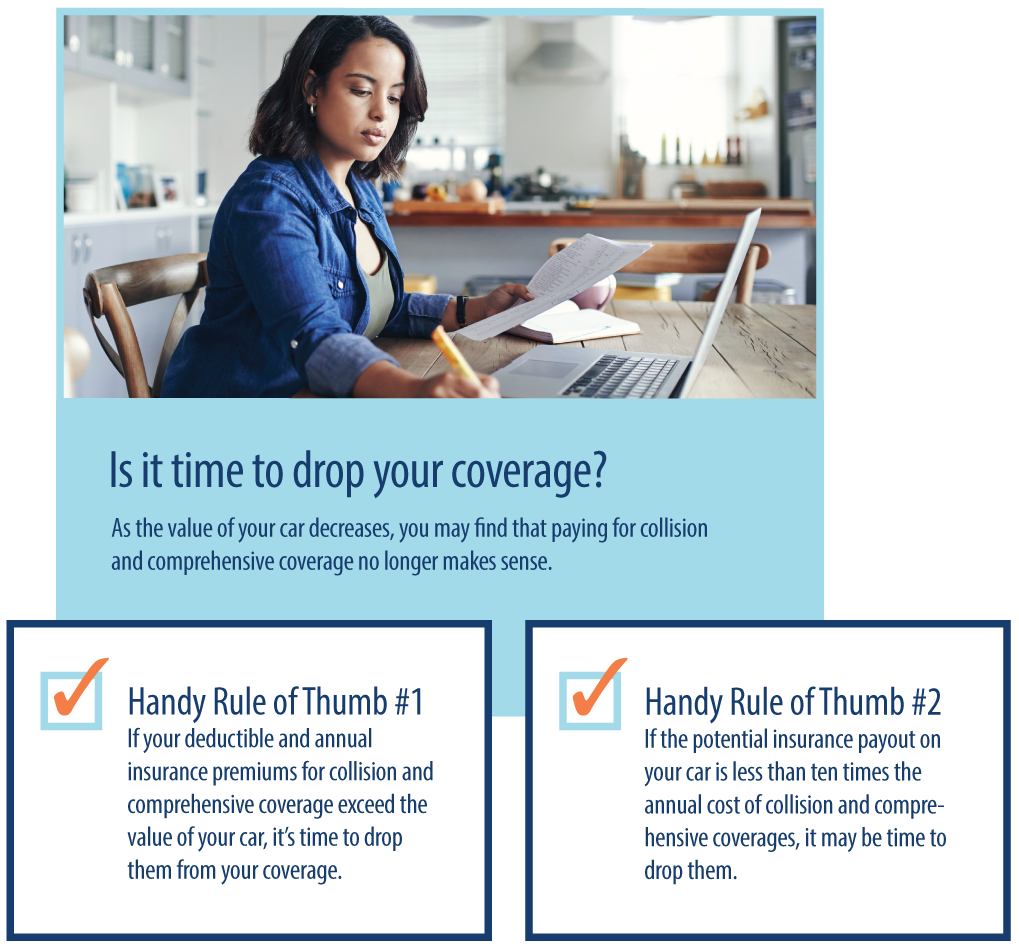 If you're not sure what your car is currently worth, you can quickly find out on the Kelly Blue Book website. Just click on "My Car's Value" and enter the make, model, mileage, any special features, and where you currently live. It will tell you what your car is worth both for trade-in and for sale.
Give your auto insurance policy a thorough review to see how much you're paying for collision and comprehensive coverage every year. If those numbers combined are more than 10 percent of your potential payout (the value of your car minus the cost of your deductible), it's time to consider dropping them from your coverage.
This research can be very time consuming, but the savings can add up, both immediately and over time. Keep in mind that every positive financial change in your favor adds up month over month and creates incredibly helpful breathing room in your budget.
Become a selective shopper
Now that we've looked at both immediate and in-depth ways to save on your current policy, there's still another option to review. Switch insurance companies altogether.
Less than 25 percent of all drivers actually take the time to shop their insurance policies on a regular basis. But, of the people who do shop around, nearly half switch to a different company with a lower premium.
How can different insurance companies offer the same coverage on the same vehicle in the same state for less? Simple. Not all insurance companies measure risk in the same way, so you might be a high-risk with one company and a medium-risk with another. Don't assume you'll pay the same rate no matter which company you choose. A past accident history may cost you more with one company than another. Living in a busy city may also be more expensive with one company over another. Your credit rating may be taken into account with one company but not with another. It's worth the time to do your research and find out what other companies charge.
Consumers don't usually take the time to do their homework and shop around because it's not an easy thing to do. A NerdWallet survey found that "88 percent of drivers find shopping for car insurance a frustrating experience because it's time-consuming, difficult to compare prices or encroaches on their privacy."
But not taking the time to shop can be costly. While some companies may offer "loyalty discounts," those can be offset by annual rate raises. If you aren't willing to take your business elsewhere, insurance companies will take advantage of that.
The NerdWallet survey had two key findings:
American drivers are overpaying their car insurance by an average of $368 per year.
Within any given zip code, rates can vary as by up to 154 percent on average, allowing drivers to find an average of 32 percent savings.
How to find the policy that's best for you
Start by reviewing your current policy coverages to determine how much coverage you actually need. While this is time consuming, you may find some great ways to cut your current policy premium immediately, before you start shopping around.
Cast a wide net in looking for a new policy. The more agents and direct sellers you talk to and get quotes from, the more likely you are to find a better price, maybe even the absolute best price available. You can use an online price comparison tool, like the one that NerdWallet offers, to get a sense of what to expect. Keep in mind though, that the only way to get a truly accurate price quote is to speak with an insurance agent directly.
Be sure to inquire about any available discounts. Different companies will offer different discounts and calculate them in to your final premium quote.
Ask about bundling your policies as this can lead to even bigger discounts. Combine your auto insurance with your homeowner's or renter's insurance. Auto insurance is the riskiest insurance for companies to offer, so bundling it with a policy you're less likely to use makes it more enticing for insurance companies to offer a deep discount.
Tracking your findings will make it easier to make an informed comparison. If you find a great deal with another insurance company, call your current insurer and ask if they can match it. Maybe they're able to or maybe they're not; either way it's worth the time to ask. If your current company will quote a better offer, it will save you the time and hassle of switching companies.
It will take some work to find the best option and narrow it down to the best quote, but spending a few hours online and on the phone with various insurance companies can save you a thousand dollars a year! That's money you can use to build your savings, reduce your debt, or plan for your dream vacation. Isn't it worth it?
Consider a different car
Finally, there's one last option to consider; getting a different car. Insurance companies track which car models, and even car colors, are more likely to be involved in an accident or an insurance claim. If you have a higher end car, it may be more likely to be broken into or stolen. A sports car with a lot of horse power is more likely to be involved in an accident. And red cars are more likely to be involved in accidents. According to another NerdWallet survey, the cheapest cars to insure tend to be sport utility vehicles – big, stable, non-flashy cars.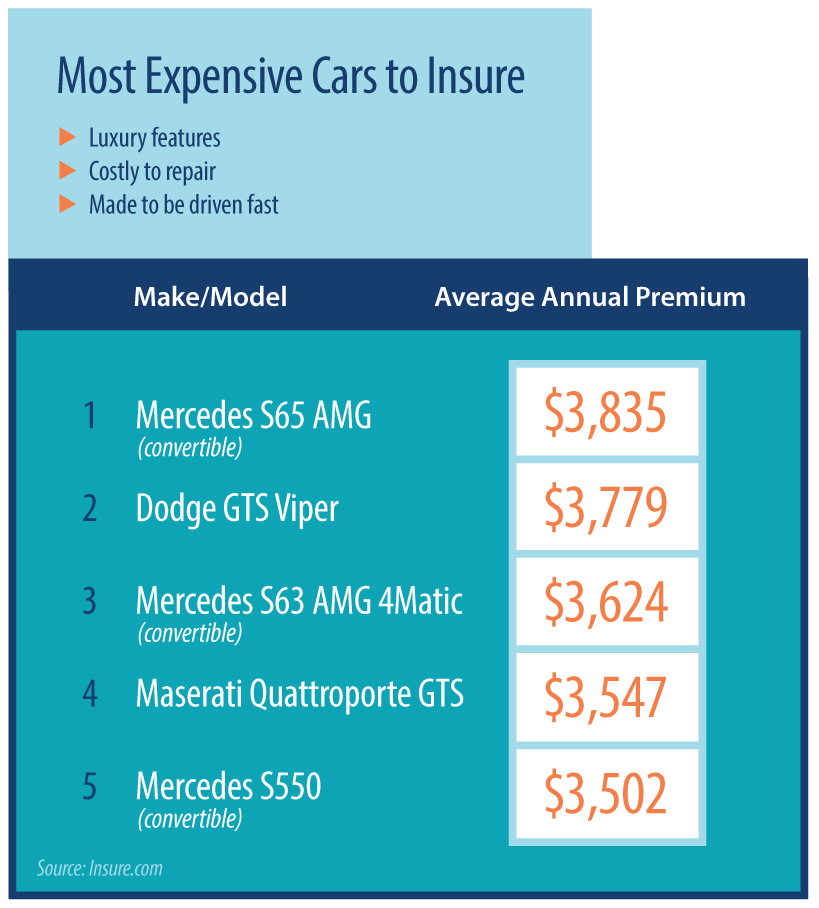 If your car insurance premiums are wreaking havoc on your budget no matter which company you use, consider trading your car in for something safer and less expensive to insure.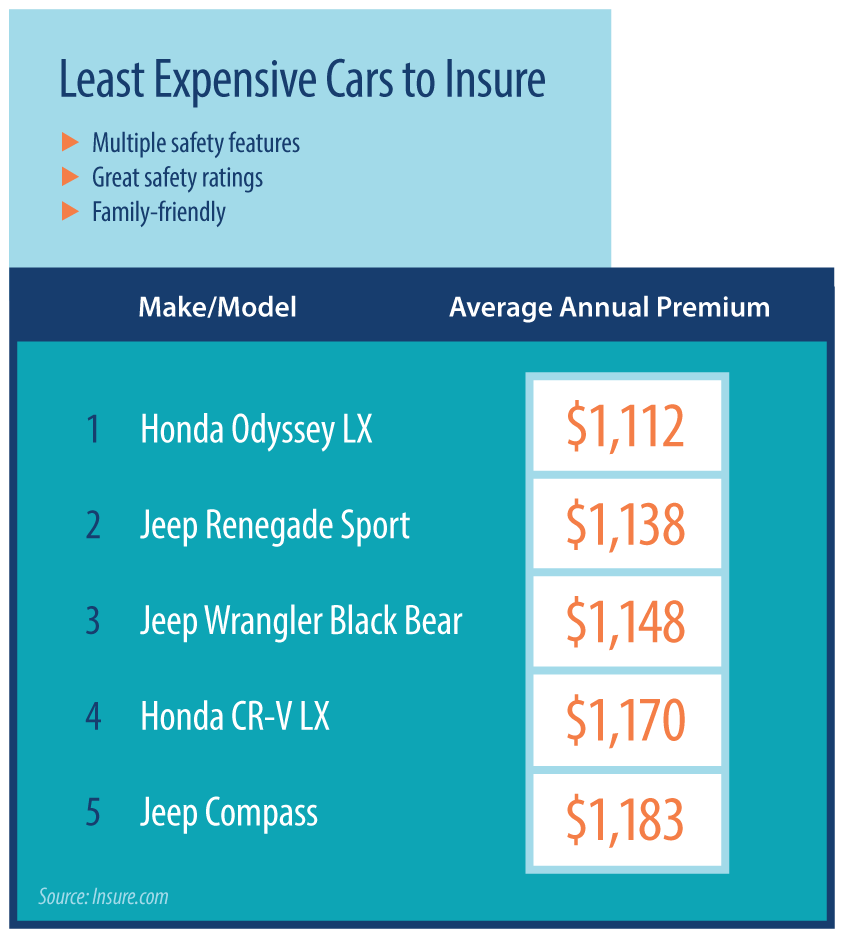 With all of these options available, you can definitely find ways to lower your car insurance premiums. It may take some time, but the overall savings can be well worth it. Be sure to keep track of the coverages offered and premiums quoted with each company you speak with so you can track them equally and be sure you're getting the best deal.
Start with your current policy, listing out your coverages and the premium you pay for each one. You can usually find this information in your online account dashboard, look policy information. Then determine if you actually need the amount of coverage you currently have. Once you determine the coverage you need, start shopping around with other companies to find the best quote for the same coverages. If you find a better price, see if your current company can match it. If not, it's time to switch. Then take the savings and put it to better use!