How to Deal With Unexpected Vet Bills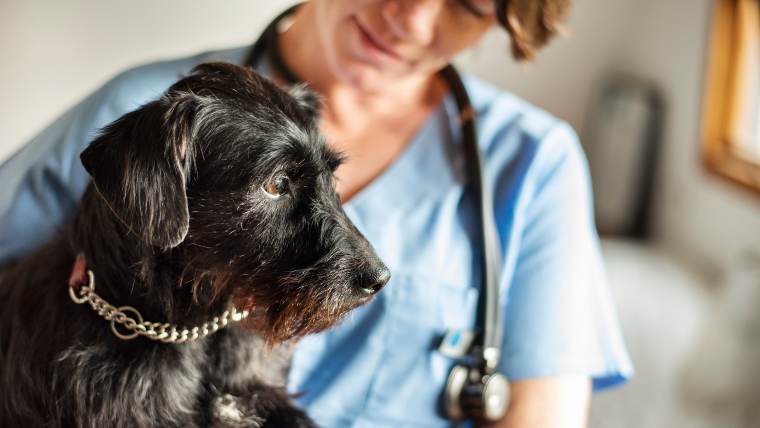 When your pet is sick or hurt, the only thing you can think about is getting them better. But in most cases, their illness or injury is unexpected and care is very expensive. The vet bill can cause you to feel a little ill yourself.
There are some ways to help deal with these expenses without burying yourself in debt though.
1. Dip into your emergency fund
If you've done well with budgeting and saving, you probably have an emergency fund set up. These unexpected expenses are just what that fund is for. Even a few hundred dollars can help reduce the stress of the big expense.
2. Ask about an installment plan
Many vets will work with you when it comes to a big bill, so just ask. They understand that these expenses are usually unexpected and can really hurt your financial situation. The vet will require you to make regular monthly payments, at an amount that you can negotiate, until the debt is paid off. They will sometimes charge interest, but this kind of plan is really up to the vet.
3. Ask about vet bill assistance
There are several animal welfare organizations that will help with unexpected medical bills. Sometimes as a grant, other times as a loan. Check with your local animal rescue services first, but if you can't find relief there, you can find some national organizations to reach out to. There are even a few organizations that offer assistance with specific breeds.
The Humane Society has a great list of national organizations that may be able to help.
4. Invest in pet insurance before something goes wrong
It may surprise you to know that there are a few companies that offer medical insurance for your pet. The cost of your plan will vary depending on the type of pet you have, their age, and their medical history. There will also be other factors to consider like your deductible. But these insurance plans can offer reduced fees for regular check-ups as well as emergency services.
While it's probably less expensive to cover routine visits on your own than pay the premiums and deductibles, insurance can be a money-saver if there's an unexpected vet bill.
5. Take out a personal loan
Before dinging your credit to apply for a bank loan, talk to friends and family to see if anyone can help. If that doesn't work, a small, personal loan from a bank can help get you through. Remember to add your new loan payment to your budget though!
6. Put the charges on a credit card
If you have a low-interest credit card, you can put the expense on your card and pay it off monthly. Keep in mind that you'll be paying interest as well and your monthly minimum payment will increase so you'll need to account for that in your budget.
7. Earn extra income
If you're able to negotiate a payment plan with your vet, get a loan, or put it on your credit card, you can pay off your balance quickly and return to your normal budgeting efforts by bringing in some extra money for a short time. Get a part-time job, have a yard sale, start a part-time business, or look for income making opportunities online. It's not easy to take on additional work, especially when you already have a full time job, but the effort may be worth it if it helps you power through a major unexpected expense.
If you're stuck with a bill and need one-on-one help figuring out how to balance out your debts and other expenses, consider speaking with a trained credit counselor. Counseling is free and available 24/7!