Crucial Steps to Take Before Hurricane Dorian Arrives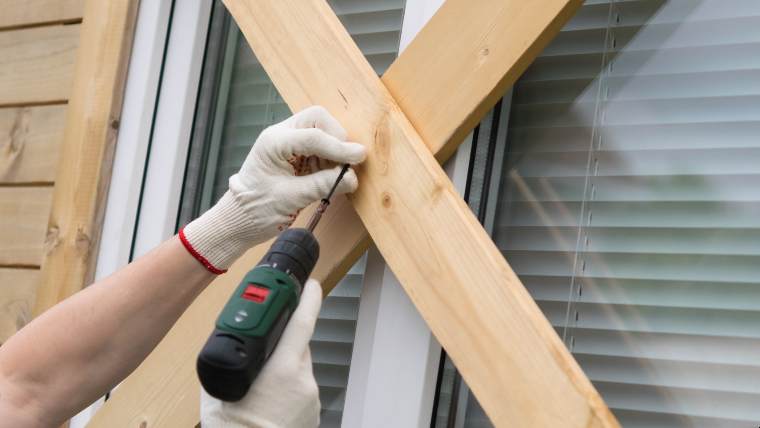 Natural disasters can strike at any time --- some occur in an instant while others give us time to prepare. While communities in some coastal states are disadvantaged by their location during Hurricanes, the good news is that prediction models can accurately pinpoint the moment of impact days in advance.
The days and hours leading up to landfall are critical. As Hurricane Dorian bears down on mainland United States, safety should be a top priority, and those in the storm's path should be prepared to evacuate or shelter in place for up to a week.
To help you prepare, MMI and Project Porchlight, our post-disaster financial recovery program, suggest the following steps in advance of Dorian's landfall.
Have a Plan
Know your zone and follow evacuation orders – they save lives.
Visit Ready.gov to help organize your countdown to the storms predicted impact.
Have an evacuation plan – know where you're going to go and let your loved ones know where you will be if you have to evacuate.
Remember that not all shelters take pets. If you have pets, have a plan for them too.
Stock Up
Have cash on hand. ATM's, credit, debit, and ApplePay/virtual wallets frequently do not work in the immediate aftermath of a storm, so be prepared to pay for your needs in cash.
Fill your gas tank.
Have a change of clothes and a set of emergency supplies in your vehicle ready to go.
Be ready to take shelter for 7 days. Restock your preparedness kit.
Make sure you have a flashlight with fresh batteries.
Make sure you have enough non-perishable food for 7 days (and at least one can opener)
If you have pets, have 7 days of food for them too.
Set aside 7 gallons of drinking water per person in your household (don't forget to set aside more if you have pets).
Refill prescriptions and make sure you have enough for 14 days.
Complete the Necessary Prep Work
Take pictures of your house, outside and inside, including inside of drawers, closets, and other storage areas.
Gather your documents and keep them with you in the event of an evacuation. Put them in a water-safe place (even just a zip lock), and take pictures of them just in case you're separated from them. Back the photos up on cloud-based storage.

Important documents include: birth certificate, passport, social security cards, military ID, immigration documents or visas, pet ID tags, pet vaccination tags, health insurance cards, home/rental insurance documents, flood insurance documents, legal documents like marriage certificates and deeds to your home or car, recent utility bills with contact information for your utility companies, recent mortgage statement with contact information for your mortgage company, and a list of your other bills, account numbers, and contact information.

Remove debris or furniture from outside of your home.
Stay Connected to Latest News and Updates
Plan your communications – make sure your loved ones know how you will try to contact them and who can help spread the word that you're safe after the event.
Turn on the local news or weather to stay abreast of changes.
Have an emergency AM/FM radio to use to listen to communications throughout the storm (hand crank radio or battery powered with fresh batteries).
Download the FEMA app from the Apple, Android, or GooglePlay store and turn on notifications.
Next Steps
Once the storm has passed, assess your situation, follow our recommended steps for regaining financial stability, and become familiar with the available support programs in place for immediate and long-term disaster relief.
If you find it difficult to find your footing after the disaster, Project Porchlight can provide free objective advice and support to accelerate your recovery and get you back to normal.