Can Creditors Freeze My Bank Account?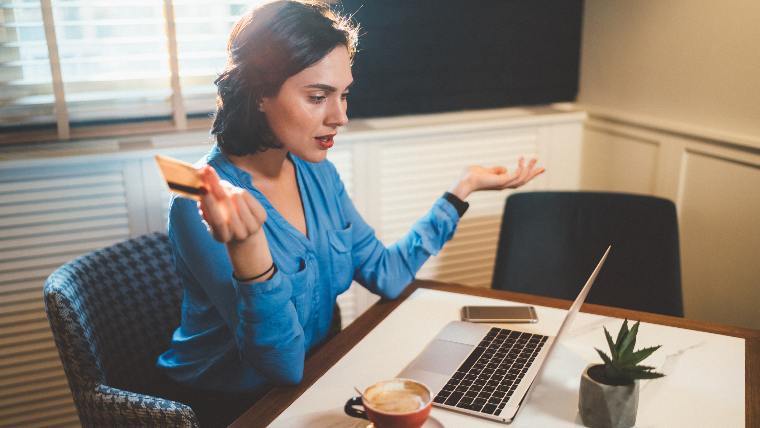 This article is provided for informational purposes only and should not be construed as legal advice. For assistance with your specific circumstances, consult with a qualified professional.
If you're in debt, you may be wondering if your creditors can simply "take" your money by freezing your bank accounts and either taking what you owe them or keeping your account frozen until you pay them.
The simple answer is "yes" they can do that. But before you panic, know that if they do so legally, you'll have plenty of notice.
Real property versus unsecured debt
If you have secured debt, like a vehicle or home, you'll receive notices demanding payment or you'll be in default. If that happens, they'll repossess your car or foreclose on your home. But in most cases, they won't come after your bank account.
Unsecured debts though, like personal loans and credit cards, don't have that option. There's nothing for them to repossess so they have to find another way to get their money. And there are a few avenues they can choose to take.
For instance, if you owe money to the IRS, there's a very good chance they will eventually freeze your accounts and garnish your wages until you've paid up. But they will send you plenty of notices to warn you this will happen if you don't pay.
If this is your situation, the best option is to contact them and work out a payment plan. As long as you are meeting your payment obligations, they will not go after your bank accounts or wages. If you owe a significant amount, it may be beneficial to get a tax professional to handle negotiations with the IRS; they can often be successful in reducing the penalties and interest that has been added on to your tax obligation.
Can a creditor freeze my bank account without telling me?
No matter who you owe, there will always be some amount of warning before they take an action as extreme as having your accounts frozen. If you owe money to a credit card company, for example, they must first receive a judgment against you in court before they can freeze your bank account.
This means that they have to serve you with papers notifying you that they are suing you. You will also receive notification from the court as to the date of your scheduled court appearance. You can skip it, but if you do the case will most likely be decided against you. If you attend, you'll at least have the opportunity to argue your case and maybe reduce the amount you owe or set up a payment plan.
If the creditor receives a judgement against you, they will then have permission to seize your bank account. Depending on the state you live in, your bank may or may not notify you in advance.
How long can a creditor freeze my bank account?
Once your account is frozen, it goes into a holding period for about two to three weeks. During this time, the money is still in your account, but you are not able to access it. This gives you time to take action of your own, either settling with the creditor or counter-suing them.
Keep in mind; they can only freeze the amount you owe. If your account balance is $5,000 and you owe your creditor $3,000 in debt and court costs, you'll still have access to $2,000. The frozen funds will remain frozen until the debt is repaid to the satisfaction of court order, the judgment is overturned, or an alternative arrangement is reached.
Your options
If this happens to you, you have a couple of options. You can contest their lawsuit, especially if you were not properly served. By law, they have to notify you in writing of the court proceedings. If you were not notified, you have grounds to contest.
Alternately, you can immediately file for bankruptcy. By doing so you can recoup some or all of the money that was frozen if you can have your bank account labeled as "exempt" in your filing. If this is the case, it's best to hire a bankruptcy attorney.
Ultimately, the best way to avoid these actions altogether is to work with your creditors to come up with a payment plan you can both agree to. It's not in either side's best interest to sink money into court fees, so start the conversation as soon as possible.
If your debt is overwhelming right now, get professional assistance. Debt counseling from MMI is free and available 24/7. Plus, you may qualify for a budget-friendly repayment plan that finally gets those debt collectors off your back!