Best Online Debt Consolidation Loan Options in 2022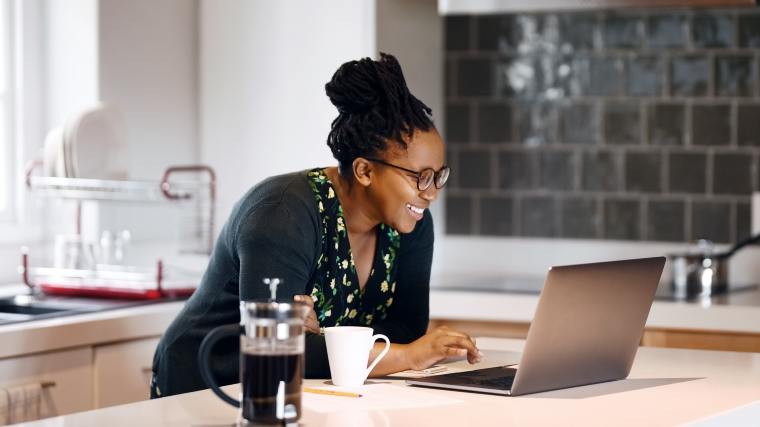 The following is provided for informational purposes only.
If you're shouldering a heavy debt load, debt consolidation is an option that might be worth considering. And in our COVID era, if you don't want to visit a brick-and-mortar bank or talk to a human, you might want to go with an online-only banking platform.
If consolidation feels right for your situation, here are some of the best online-only solutions available today.
LendingClub
The online platform LendingClub has helped over 3 million customers borrow over $50 billion dollars. You can consolidate anywhere from $1,000 to $40,000 in debt. What's particularly nice about LendingClub is that getting pre-qualified requires only a soft inquiry on your credit. The loan period is anywhere from three to six years.
When you consolidate your debt, LendingClub will pay your creditors directly. There's also a joint loan option, where you and a co-signer apply for a loan and are responsible for making payments. While you can qualify for a debt consolidation loan with fair credit, you'll also typically need an established credit history and rake in a decent income.
A downside of LendingClub's debt consolidation is that there are origination and late fees, so make sure that the costs don't outweigh the benefits.
Marcus By Goldman Sachs
Marcus By Goldman Sachs offers both high-yield savings and personal loans. You can consolidate anywhere from $3,500 to $40,000 of your debt. There are no upfront or prepayment fees and flexible repayment options. The loan term is anywhere from 3 to 6 years.
If you make 12 consecutive, on-time payments, you can skip a month. Your loan gets extended by a month, and interest doesn't accrue. And if you sign up for automatic payments, you're eligible for a 0.25% APR reduction.
Lightstream
A popular online lending platform, Lightstream offers personal loans for $5,000 to $100,000. Should you opt for autopay — which bumps down your APR by 0.5%, interest rates could be as low as 5.95%.
What's also great about its debt consolidation is that there aren't any fees or prepayment penalties. While Lightstream's income requirements aren't rigid, you need to have enough income to pay both your consolidated loan and any other debt.
Payoff
Payoff offers competitive interest rates on credit card consolidation loans. What's more, it'll make payments to your creditors directly on your behalf. The debt consolidation amount can be anywhere from $5,000 to $40,000.
Note that you'll need a minimum of $40,000 yearly income and a reasonably good credit score — a minimum FICO score of 640 — to qualify. However, there is an origination fee of up to 5% of the debt you're consolidating.
---
Keep in mind that consolidation doesn't wipe your debt. You're still responsible for that money owed. However, making a single payment instead of multiple charges each month could simplify your financial housekeeping. Additionally, debt consolidation could lower your interest rate, bump down your payments, offer a fixed rate, and put you on a fixed payment schedule.
On the flip side, depending on your new loan rate and terms, you could potentially be paying more in total interest charges. If your monthly payments are lowered, but the repayment period is stretched out, repaying your debt could take longer and cost more in the long run. There also might be upfront costs when consolidating your debt.
If you'd like to give debt consolidation a whirl, here are a few things to consider:
You'll need a good credit score to qualify. Many online lenders that offer debt consolidation require that you have at least a fair credit score — at least in the high 500s and low 600s. And others require that you have a good credit score — at least in the mid to high 600s. If you have poor credit, it'll probably be tough-going getting approved for a debt consolidation loan.
Do you meet all the requirements? Beyond just having a solid credit score, lenders are going to want to verify that you're creditworthy. Do you have the income they want to see? A steady employment history? A healthy debt-to-income ratio? By understanding what creditors are looking for, you'll have an easier time finding the right fit for your situation.
Will consolidating your debts make it easier to become debt-free? At the end of the day, consolidating your debts is only worth the time and effort if it makes your life easier and helps you reach your goals. Be sure to weigh the benefits against the costs to ensure that you're taking a step in the right direction.
Interested in debt consolidation, but worried that you may not qualify? Consider speaking with a nonprofit debt counselor about a debt management plan. Counseling is free and a debt management plan is a great way to reduce interest rates, consolidate your payments, and be debt-free in 3-5 years.