Best Online Fundraising Platforms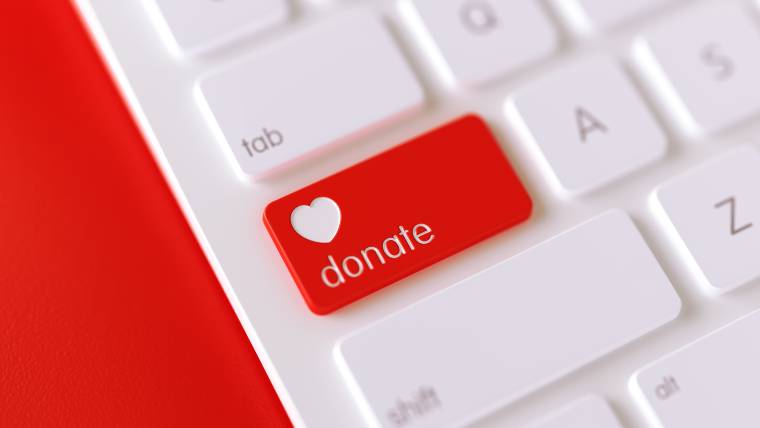 So you're in a financial pinch. Besides getting a loan from a bank or credit union or finding ways to ramp up your income, what can you do to create an influx of cash? You might consider crowdfunding platforms.
For the unacquainted, crowdfunding is when one raises money for a project, cause, or business endeavor through donations of small amounts. This money is pooled for a common goal.
As they say, you can go a long way with a little help from your friends. Luckily, there are a ton of easy-to-use online platforms dedicated to helping you collect cash. But which platforms are best for which scenarios?
To help you decide, let's take a look at some of the best crowdfunding options around:
Kickstarter
Founded in 2009, Kickstarter is one of the early crowdfunding platforms. To date, Kickstarter has helped raise over $5.4 billion, and over 191,000 projects have been successfully funded.
Kickstarter is designed for innovators, makers, and entrepreneurs who have a business idea, creation, or endeavor they need help funding. To offer an incentive for donations, there are usually rewards for different tiers.
Note that unlike other crowdfunding platforms, Kickstarter is all-or-nothing funding. In other words, if you don't reach your goal, you don't get any money you raised. Another feature about Kickstarter is that campaigns undergo a review process and need to get approval.
Cost: Kickstarter charges a 5% fee on the amount you raised (often referred to as a platform fee), plus there are processing fees between 3% to 5%. So you're looking at anywhere from 8% to 10% in total fees. If you don't hit your reward, you don't need to pay any fees.
Best For:
Launching a new product
Growing a small business
If you have an idea for a business or artistic project you'd like to launch, or need help developing a product, or scaling or growing your company, Kickstarter may be the right choice for you. It can also be a good platform if you want to use Kickstarter to market your product or business endeavor. If that's the case, you could use it to raise part of your funds.
GoFundMe
GoFundMe has traditionally been known to be a crowdfunding platform for those who have experienced an unexpected emergency. Memorial funds, disaster recovery, and exorbitant medical bills are common fundraising themes. They can also be used to fund celebrations, such as graduations and honeymoons, and raise capital to start a business.
According to its website, GoFundMe has helped raise over $9 billion dollars and over 120 million donations have been made through its platform. Unlike Kickstarter, rewards aren't offered for different tiers. And you don't have to go through a screening process to launch your campaign. In other words, anyone can go start crowdfunding on the platform basically immediately.
Cost: GoFundMe charges a 2.9% processing fee (plus a flat $0.30) on every donation. There is no platform fee.
Best For:
Health and disaster-related requests
While the platform can be used for almost any kind of fundraising, the simplified structure makes it better suited for charitable requests. Since you don't need to get the green light before launching your campaign, GoFundMe might be best if time is of the essence, and you need to secure some funds sooner than later.
Fundly
Instead of raising money for a business idea or to launch a product or service, Fundly is dedicated solely to fundraising for charity or a cause. Nonprofits and individuals can both raise money. As you might expect, the most common campaigns are related to medical and health expenses, kids and family, and education and schools.
One benefit Fundly pushes is easy integration with Facebook. If you're active on Facebook (and your target donors are there as well), this integration can simplify the marketing process and get your request out to the right people.
Cost: There's a platform fee of 4.9%, and a payment processing fee of 2.9% (plus another flat $0.30 per donation).
Best For:
Personal/charitable requests
Users who need help getting the word out
Fundly seems to work best for those who need money to take care of urgent costs related to childcare, education, kids, or medical or health care expenses.
Patreon
Patreon is primarily for creators who have an audience and would like to ask for financial support in return for sharing their works. This includes artists, writers, YouTubers, gamers, performers, and everything in between.
Patreon offers creators a platform where they can distribute a wide variety of content, including tutorials, webinars, artwork, podcasts, coaching sessions, and more. There's a support tier system, and each tier comes with different benefits. Unlike other fundraising platforms, however, donations are usually subscription fees, which roll over every month. The expectation is that you'll be producing work on a regular basis (although, technically that's not a requirement).
Cost: There are three membership tiers for creators: Lite, Pro, and Premium. Patreon Lite charges 5% of the money you bring in, Patreon Pro takes 8%, while the Premium level takes 12%. The more expensive membership tiers come with additional features and tools.
Best For:
Dedicated content creators
If you're a creator and you have the drive and time to create content on an ongoing basis, then Patreon might be for you. However, the support of your fans hinges on your commitment to creating more content, or being available for coaching or mentoring sessions.
Ko-Fi
A newer kid on the crowdfunding block, Ko-Fi is part freelancing platform, part crowdfunding platform. It allows users to set up shop and offer their services or products, with payments coming through one-time donations, rolling monthly subscriptions, and direct purchases.
If you're not ready to commit to something long-term or ongoing, such as regular offerings to your audience, then Ko-Fi is a good place to start. It works well as a "casual" fundraising platform and may be a good in-between option for hobbyists looking to generate extra income on the side.
Cost: While Ko-Fi itself doesn't take a fee, there is a standard payment processing fee (which varies depending on the amount and location of the donation. It's free to set up shop. However, Ko-Fi offers a Gold tier, which is $6 a month. Instead of just the $3 tip, the Gold tier allows you to choose how much your "tip" is and how you get paid. Plus, you can glean insights through analytics and post exclusive rewards.
Best For:
Entrepreneurs looking to get their feet wet
Creators who don't want to commit to a monthly reward schedule
Ko-Fi is a great first stop for anyone who's interested in offering products, services, or content, and isn't quite ready to create content on an ongoing basis.
Should you use a fundraising platform?
If you're intrigued by the idea of raising money through a crowdfunding platform, it's best to know the pros and cons. All in all, crowdfunding platforms are nice because they don't require much time or resources to get started. Plus, you don't have to worry about paying anyone back.
On the flip side, successful crowdfunding campaigns typically require a lot of time and energy to launch and execute. You might find yourself emailing every single person you know to hit your goals. And of course, you'll want to be mindful of the fees, terms, and also the limitations of each platform.
Ultimately, the success of your campaign comes down to some things you can control (your messaging and how well you promote yourself) and some things you can't control (the financial capacity of the people you're asking). In most instances, there's not much harm in at least trying, but success is far from guaranteed: GoFundMe campaigns have about a 90% failure rate.
If you're thinking of crowdfunding as a solution to a major financial setback, a better bet may be to speak with a financial counselor. Counseling is free and available 24/7.