Best Apps to Help Cover a Cash Shortfall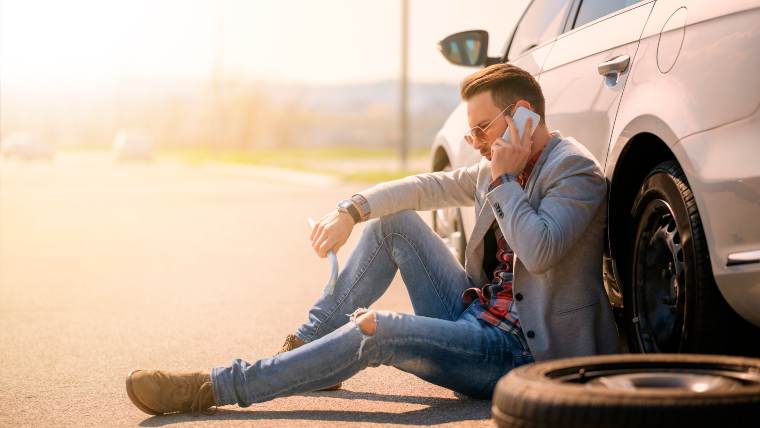 A little bit of savings goes a long way. Case in point: According to widely cited Federal Reserve study, about 40 percent of households in the U.S. wouldn't be able to cover a $400 emergency, or would need to borrow or sell something to pull it off. What's more, per a study by the Urban Institute, households with a cushion of anywhere from $250 to $749 are less likely to be evicted. Not having a few hundred dollars as a cushion could potentially lead to financial disaster.
Experiencing a gap in cash flow? Are you living on inconsistent income? Instead of borrowing from a trusted friend or family member, or worse, resorting to predatory lending, there are a handful of apps and digital banks that can help you cover a shortfall in cash. Read on to learn about our favorites in the financial technology space:
Dave
What's particularly neat about Dave is that it looks at your financial history (i.e., transactions from linked bank account balances) to monitor when you might be in danger of hitting a negative in your account. If that's the case, then Dave will spot you up to $75. The beauty is that there's no loan application, and there are no interest fees. You're just responsible for paying back Dave by the due date.
Dave currently has 4 million users strong and is in the middle of launching a checking account for its users. There's also a way to sign up for side hustles such as taking up rideshare driving and dog walking. Users of the app can also enjoy other neat features, such as building credit by making on-time rent payments.
Cost: Dave asks its user to pay a monthly subscription fee of $1. Do-gooders can also provide a "tip." When you donate a tip through its partner, Trees for the Future, Dave will donate a tree on your behalf. Note: If you need to, you always have the option of pausing your account. When you do so, you won't be charged a monthly subscription fee.
Earnin
Formerly known as Active Hours, Earnin went through a rebrand a few years ago. However, its services are basically the same. Earnin operates under the belief that people should have immediate access to the money they earned, and that bi-monthly payday cycles are disempowering people, and putting them at a financial disadvantage.
How it works: You can access up to $100 a day of money you've already made. You pay the money back when you receive a paycheck. Your employer needs to have signed up to work with Earnin.To date, there are over 50,000 companies that work with Earnin. Earnin is available to those who work both hourly and are on salary and to workers in all 50 states.
Cost: Earnin doesn't issue loans. There's no interest fees, credit check, or approval process. You pay what you think is fair. There's always the option not to tip.
Chime
A popular digital bank account among Millenials, Chime boasts 5 million customers and is rapidly growing. A major draw is that Chime offers fee-free bank accounts. There are no fees whatsoever — no ATM fees at in-network ATMs, no overdraft fees, and no monthly maintenance fees.
There are two ways Chime can help cover a cash shortfall. The first is if you sign up for direct deposit, you can receive your funds up to two days early. If you have bills to pay before your next paycheck, Chime's Get Paid Early feature could come to the rescue.
The other feature Chime has to help you cover a gap in cash is SpotMe. This new feature is Chime's version of overdraft protection. It enables Chime members to rollout up to $100 to cover a bank account balance. Members just need to sign up for monthly direct deposits of at least $500. It's completely free. However, you can leave a tip to pay it forward to fellow members.
Keep in mind that it's a bigger commitment to switch banks than to sign up for an app. You'll want to carefully review all the features, pros, and cons before jumping ship. And if you're considering opening a bank account with Chime, then you might want to keep your main bank account open for the time being.
Cost: Free.
Remember: Besides tapping into these apps to help you cover gaps in cash flow, you can also find ways to free up cash in your budget each month. Technology is merely a tool, a helper of sorts. It's up to you to monitor your expenses regularly and make adjustments to your spending plan accordingly.