Best Apps for Finding Gigs and Side Hustles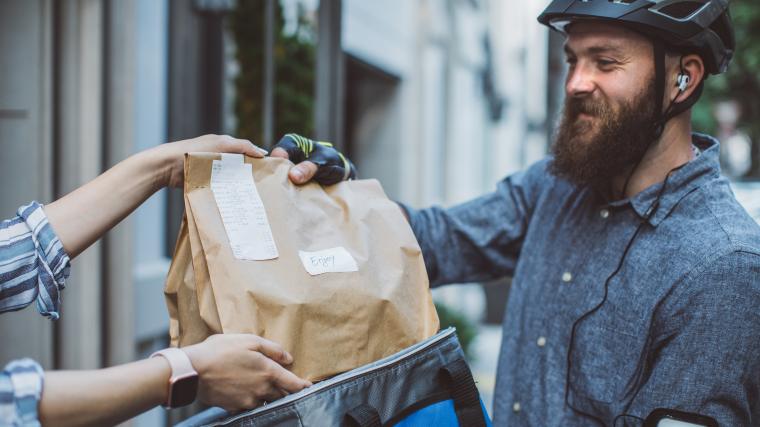 So you need more cash. If you're riding the roller coaster that is variable income, or aren't making enough to cover your bills, taking on a side hustle has probably crossed your mind. If you already have a day job, you probably don't have tons of time to devote to scouring different listings on job sites. How can you make side hustling as easy and lucrative as can be?
We've rounded up a few of our favorite apps and websites that make it easy to find a side hustle:
Steady
I first learned of Steady at a money nerd conference and was intrigued by how it caters just to gig economy workers. The app, which launched in the summer of 2018, now has over 1 million registered members. When you sign up, you can search for all sorts of gigs — work from home gigs, part-time work, full-time jobs — to find the ones that are the best fit for your schedule, interests, and preferences.
Opportunities run the gamut from renting your pool on Swimply, taking on handyman tasks on Takl, or be a rideshare driver for Zum. There are also Steady Income Boosters, which are essentially referral codes with partners that help you rack up extra cash fast. For instance, you can make extra dough by signing up for an account with Varo, Stash, or Chime Bank, or when you make your first delivery with DoorDash.
And just like how the gig economy touts greater flexibility and more control over one's schedule and earning potential, there seems to be something for everyone on Steady's site. What's more, you can get at-a-glance snapshots of how much income you're raking in and which gigs are the highest income earners.
Cost: It's no cost to download, and is available on the App Store and Google Play.
Dave
Dave is a nifty tool I was introduced to earlier this year and have been slightly obsessed with ever since. It's interface is friendly and easy to navigate, plus it boasts an adorable bear for a mascot. What's not to love?
The app is primarily a money management tool that looks at financial information such as your income and spending habits, and uses predictive analysis — a fancy term that means it uses machine learning and data to predict future outcomes — to see when you might run into a shortfall of cash.
Dave is primarily geared toward younger folks who might have problems covering their bills month to month. If you might run short before your next paycheck, Dave can provide an advance up to $100 with 0% interest on the cash.
The Side Hustle By Dave feature enables users to sign up for easy, flexible side hustles — taking paid online surveys on SurveyJunkie, delivering food for Doordash, shopping at neighborhood stores on Shipt. Because the side hustle feature is linked to the financial management side of the Dave platform, you'll get a friendly reminder when you might want to take on a side hustle to cover your bills.
Here's how it works: If Dave sees that you might soon be short on cash, it will ping you on the app. You can sign up to apply for a side hustle through the app. You'll then be emailed instructions on the application process.
Cost: Dave currently charges its subscribers $1 a month. However, the monthly fee can be waived if you sign up for a free checking account.
It's free to download, and is available on the App Store and Google Play.
Gigwalk
Want to make some easy cash and get a little help making sure you get your daily steps in? Gigwalk uses your location to push out available gigs that might be of interest to you. These gigs are primarily ones where you go "out into the field" and gather data for different brands and companies. Think: secret shopper, or visiting a restaurant. You compile all the required documentation, notes, and upload photos onto the app. And you get paid via PayPal on the platform.
What's particularly appealing about Gigwalk that's based on your schedule and where you live. The listings offer you info that helps you optimize your time spent side hustling. Each listing provides how far the gig is from your location, and how much you can expect to earn.
Cost: It's free to download, and is available on the App Store and Google Play.
Wonolo
Wonolo is an on-demand platform that links you up to hourly and same-day gigs from companies and brands that need your skills and expertise. No need to get bogged down by lengthy applications nor submit a resume. You fill out a personality quiz, and undergo a background check.
The majority of the jobs are entry-level that don't require a lot of experience. While some ask that you have certain skills or expertise, the majority are available on a first-come, first-served basis. And once you get some positive reviews under your belt, it'll be easier for you to land the jobs you want.
Cost: It's free to sign up. You can download it for on the App Store and Google Play. There's a 45% service fee, which the employer has to pay.