Avoid these Credit Mistakes When You're About to Buy a House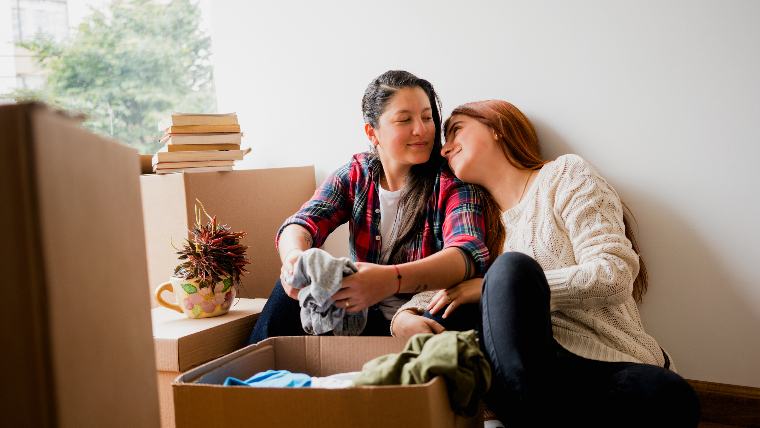 The following is presented for informational purposes only and is not intended as credit repair.
Buying a new house can be an exciting time, but if you don't protect your credit while making this huge financial commitment, you can end up paying more than you should. Poor credit can lead to higher interest rates and, if you can't afford the larger payments, you could end up losing your house or living "house poor." When it comes to buying a house, here are the credit mistakes you need to avoid:
Accepting Bad Loan Terms Due to Poor Credit
While you can certainly purchase a home if you have bad credit, it's not recommended. Bad credit leads to bad loan terms, which means higher interest rates which leads to higher monthly payments. If your credit is poor, work on improving it before you start house-hunting. (Note: you should always request a copy of your credit report before making any large purchase so you know what you're up against.) While this may make the process of landing your dream house a little longer, it will be worth it in the end.
You can improve your credit by paying off debt and lowering your debt-to-income ratio. Also, lower the percentage of available credit you're using and work to remove negative information from your report.
Read more: Ultimate Guide to Rebuilding Your Credit
Falsely Disputing Negative Items on Your Credit Report
You can dispute some of the negative information on your credit report like late payments and charge offs, but you should only do this if the information is inaccurate. After they receive a dispute, the credit bureau has 30 days to review and determine whether or not the reporting in question was made in error. If they can't make that determination in time, the negative mark will be removed – temporarily, that is. Eventually, they will complete their review and if the disputed notation was not in error it will be returned to your report.
Read more: How to Locate and Correct Errors on Your Credit Report
If you're concerned about negative marks on your credit report, remember that the impact of all negative marks diminishes over time. Just keep using credit wisely and those past mistakes will become less of an issue.
Changing Jobs While Looking for a House
When it comes time to apply for a mortgage, your job history is going to be extremely important. Lenders prefer to see multiple years of steady employment (all the better if it's with the same employer, or at least in the same industry).
Which means that it's in your best interests to stick with your current job, at least until the ink is dry on the mortgage agreement.
Not Improving your Credit Utilization Ratio
Just because you have credit available does not mean you should use it all. Your credit score is generally improved when you keep your credit utilization ratio low. This means that you have more credit available to you than what you're using.
Read more: How to Find Your Credit Utilization Ratio
Usually, your credit utilization ratio should be 30 percent or less. When applying for a mortgage, the lower the better – if you can get it below 20 percent, that would be ideal. That means you use less than 20 percent of the credit available to you. If you have a total of $10,000 in your credit card limits, you would have less than $2,000 in debt. If your ratio is higher than 20 percent, start paying down debt before applying for a mortgage.
Allowing Your Credit Score to Go Down Before Closing
Getting pre-approved for a mortgage is the best way to find a home you can afford. You'll know before you start shopping what you can afford so you won't fall in love with a house only to find out you're not approved for it.
However, pre-approval is not a guarantee that you'll get the loan. The mortgage company will pull your credit report again before closing and if your report has changed for the worse (and your score has dropped as a result), your loan may be denied. After you receive a pre-approval, be careful about missing payments, applying for new loans or credit cards, and increasing your debt. In fact, improving your credit score after pre-approval can lead to better loan terms in the end.
Emptying Your Savings to Buy a House
One of the biggest reasons any of us save money is to one day be able to buy a house, so there's absolutely nothing wrong with dipping deep into your savings make a down payment on a house (and hopefully avoid having to pay for mortgage insurance).
There is, however, something wrong with using all of your savings to buy a house. Completing emptying your savings can put you in a potentially dangerous position should you face an unexpected and costly emergency (which is going to be more likely once you're a homeowner). With no savings, you may have to use credit, which can be costly. The solution is to make sure you set aside a portion of your savings for life after closing.
Buying More House than You Can Afford
It's alright to dream big, but make sure that you land on a house you can actually afford. Even if you get approved for a larger-than-appropriate mortgage that doesn't mean you can automatically afford a more expensive house. Be reasonable and thoroughly evaluate all the costs associated with actually living in your new home. Property taxes, insurance, maintenance, and utility costs can add up quick, so make sure you've got enough room in your budget.
Buying a house is the biggest purchase you'll ever make and you'll be paying for it for years to come. Make sure you do it right and get the best terms possible by avoiding making these mistakes to your credit.
If you're ready to make the leap to homeownership, MMI offers a variety of counseling and online education programs for soon-to-be homebuyers. Prepare yourself (and your finances) for the challenges of owning a home and put yourself in the best position to thrive in the years to come.