How to Dig Out of Holiday Debt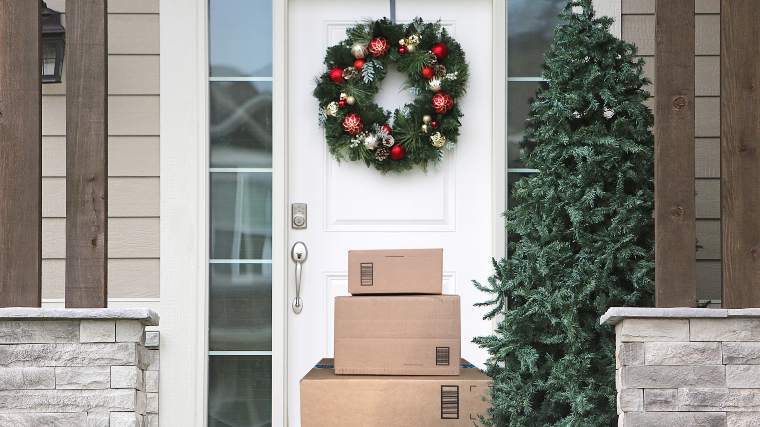 The colored lights come down. The tinsel and ornaments and army of inflatable penguins go back into storage.
The holidays are over. Now it's time to survey the damage.
If you went a little overboard this past holiday season and outpaced your budget (and then some), don't panic. The money's been spent, after all. Instead, now's the time to focus on the small, easily achievable things you can do to manage that debt and bring your finances back into shape. Here are some of our favorite tips for whittling down that holiday debt.
Take Stock
The idea of debt can feel a little overwhelming at times, sometimes to the point where we'd really rather not even open up those creditor statements, thank you very much. But debt is always just a number, and even if it's a big number, once you see where you stand you'll have a much easier time formulating a realistic plan.
So start by cracking open those statements and taking stock. It can help to consolidate all that information into a spreadsheet or through a money management app. The important point is simply getting the full picture.
Some things to pay attention to:
Total debt
Interest rates
Due dates
Are any accounts past due?
Are there any promotional rates or benefits to keep in mind (0% APRs that may be expiring soon, etc.)?
Are all these figures accurate? (Errors do happen, after all.)
Find Your Wiggle Room
Ideally, this is the point where you create a new, impressively detailed budget that spells out the fate of every nickel that passes through your bank account and pinpoints the exact moment you're rid of these new debts forever.
That's not exactly how most people actually handle their money, though. A more realistic way to look at things is to search for some much needed budgetary wiggle room.
Because you know full well that simply paying the minimum on these new debts isn't going to get the job done, you need to a little extra cash each month to really make some progress.
This means cutting back or cutting off regular expenses temporarily until you've paid back your holiday overspending. The word "temporarily" is key here. The idea of permanently ending your weekly "Steak and Imax" night may be too upsetting to consider, but what if it only takes six weeks of "Boxed Mac 'n' Cheese and Blu-rays We Already Own" nights to set things right?
A few big cutbacks (or a series of smaller ones) can give you the boost needed to make short work of that new debt.
Don't Get Too Comfortable
The trick with debt is this: you should never let it control your life, but you should never get so comfortable with it that you forget it's there.
Or, to put it another way, the holidays will be back (sooner than you might think). There's a very good chance that you may overspend again, and if you haven't made it a priority to repay your current debt, it's only going to get harder.
So look for ways to comfortably manage your debt, but don't let it linger. Set a goal for when you plan to clear this new holiday debt. The sooner it's gone, the less you'll pay in interest charges and the more you'll be able to focus on savings and repaying some of your more long-term debts.
Get Help If You Need It
Most importantly of all, don't be too hard on yourself. If you're having a hard time making progress, try something new.
There are a ton of great apps and services out there designed to help you get your money under control. Debt and budget counseling is free from many nonprofit credit counseling agencies, such as MMI, and can help you get the perspective and tools you need to truly succeed.
Everyone is different and no one path works for every consumer dealing with debt. Just find the tools and solutions that work best for you and get going.
Need a debt repayment boost? A debt management plan can save you thousands and accelerate your repayment schedule. See if one is right for you.