Disaster Assistance: 5 Tips for a Successful Aid Application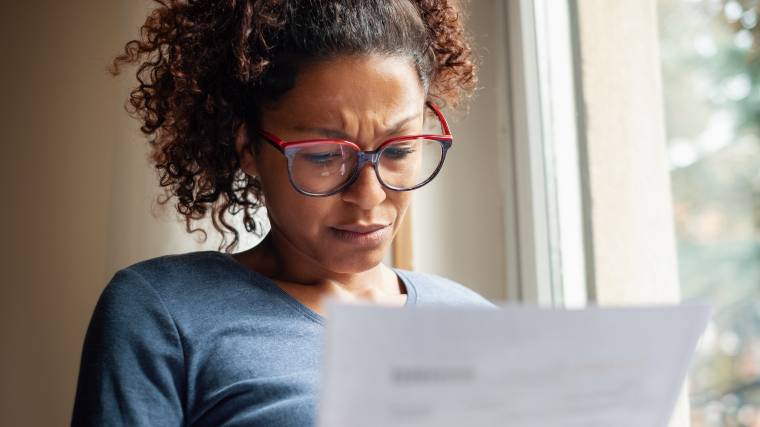 Natural disasters don't discriminate. They can strike with shocking speed, leaving intense wreckage and a lengthy recovery effort in their wake. In the U.S., natural disasters impact as much as 8% of the population, creating tens of millions of dollars in losses for communities and families.
Their arrival stands in contrast to aid efforts, which are pinpoint and precise, offering a hand up to those who are brought down by a natural disaster.
For every major incident, there are disaster relief organizations and government agencies deployed to provide assistance and resources that help survivors establish a new normal.
There is just one catch: you have to apply for this assistance.
Aid applications are one of the most crucial components of natural disaster recovery, but it's easy to let other priorities or the raw urgency of the moment crowd out this critical opportunity.
Since a successful aid application can provide the resources that many families need to get back on their feet, getting this part right is important.
Here are five tips for completing an aid application that gets approved.
1. Apply Immediately
Disaster recovery can be a chaotic process. In addition to the obvious tangible ramifications like locating food and shelter, reconnecting with loved ones and communicating with employers, charting a path forward often takes precedence over other seemingly more menial tasks like paperwork.
Consequently, many people wait too long to complete their aid applications, ultimately forfeiting or delaying valuable resources that can accelerate their recovery.
The Federal Emergency Management Agency (FEMA) offers several relief programs, including residence and business loan assistance. These programs require a FEMA application, and survivors have a limited time to access these resources.
Once a disaster is declared, FEMA and many other aid agencies have resources available for survivors, and it's imperative to submit applications as soon as possible.
2. Prioritize Accuracy
While there is an inherent urgency in completing aid applications, accuracy is equally important.
For instance, a FEMA application requires significant information that applicants will need available when they complete the process. This includes:
Social Security number
Insurance information
Damage information
Financial information
Contact information
Direct deposit information
This information has to match the records for the Social Security Administration, and failing to provide the correct information can delay benefits or prevent you from accessing the application system.
For some families, primary caregivers might not have a social security number. Families can still apply as long as one family member, including children under the age of 18, has a social security number.
While aid organizations have different qualifications and application procedures, accuracy always needs to be a priority.
3. Account for the Need
Disaster survivors are often modest when applying for aid. A sense of self-sufficiency, and sometimes even survivor's guilt too often override the reality.
However, accounting for your needs is a critical step in receiving the assistance necessary to achieve a new normal as quickly as possible.
Unfortunately, applicants frequently fail to account for every dependent family member or forget to include things like vehicle damage in their application.
By accounting for the entire need, you ensure that aid organizations can provide you with the most accurate support possible.
4. Manage Rejection
Sometimes, aid applications are rejected. Understandably, this is difficult news to receive as it means a delay in resources at a time when help and support are desperately needed.
However, the rejection might not be permanent, and responding correctly to a rejection letter can ensure that resources eventually arrive. Aid applications are rejected for a reason, and rejection letters will include the basis for the decision, which often can be addressed through an amended application.
Always be sure to read the entire letter. Understand the reason for rejection, and make every effort to accurately update the information in question.
For some, assistance may be needed to help navigate this process, and trained professional with Project Porchlight can help with the resubmission process. In more complex cases, legal advice from organizations like the American Bar Association may be necessary.
5. Contact Project Porchlight
Disaster recovery is an all-in effort, and nobody has to go through the process alone. Project Porchlight is here to help through a free one-year program that supports disaster survivors with counseling services related to the financial challenges that often accompany a natural disaster.
Project Porchlight's HUD-approved counseling staff can assist with aid applications, ensuring that families receive the support they need as quickly as possible.
By getting help from the very beginning, you can ensure that you have access to the best information and get the help you need to receive aid quickly.
The stakes are incredibly high when it comes to completing aid applications. Don't risk delay or denial. Get the help and support necessary to get this process right the first time so that you can begin your journey towards stability and complete disaster recovery.