Don't Panic: It's Okay If Your Tax Refund is Lower Than Expected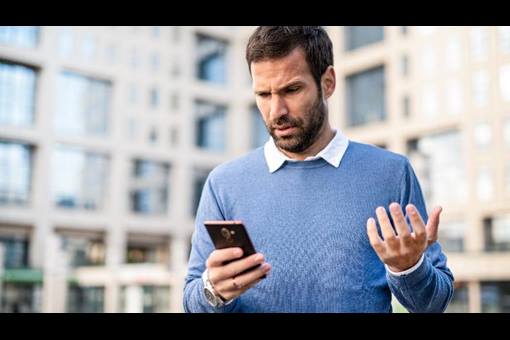 If you've been on Twitter in the last few weeks, you've probably seen some angry tweets about tax refunds. Many Americans have taken to the social media platform to took effect during the 2018 tax year, and there's some validity to the complaints.
According to the IRS, early filers' refunds are about 9 percent lower this year compared to refunds in 2018. That means that if you're expecting a refund of $2,000, your refund might be $1,820 instead. It may not seem like much of a change, but I've seen firsthand that for many Americans, $180 is the difference between catching up on bills and falling behind. But the refunds are only part of the story.
A recent report from the Government Accountability Office found that employers did not withhold enough taxes from their employees throughout the year, and as a result, more Americans owe this year. This means that a lot of Americans saw bigger paychecks throughout 2018, but now owe money to the IRS. In theory, the amounts should equal out, but that's not usually the case. Most of the paycheck increases were small enough that employees either didn't notice or already spent the extra money.
In fact, someone I know paid for a vacation using credit because he expected to use his federal tax return to pay it off. He ended up owing the IRS money this year, so now he has to figure out how to pay the IRS and pay for the vacation he took.
Whether you owe money to the IRS this year or received a smaller refund than you expected, it's okay to panic, but you don't need to despair. Here's why it's okay if your tax refund is lower than expected.
You can set up a payment plan
If you owe the government money for your 2018 taxes it's best to start saving right away so you can pay the bill by April. But if you can't pay the bill by tax day, don't get too stressed about it. The IRS offers payment plans for people who cannot pay their entire tax bill at once. There are usually fees associated with a payment plan, but paying the fees is a better option (and usually cheaper) than using a loan or credit card to pay off your tax liability.
These payment plans exist for a reason—to help Americans who can't pay their bill all at once—and there are a lot of different options (including fee waivers for low-income families).
Adjust your withholding
The goal of tax withholding is to try to get as close to even as possible. If the government has to issue you a refund that means you overpaid them all year and got nothing for it other than your money back, which was change your deductions and put that extra money into savings all year. In the end you will come out with the same money as you would get from a tax return, but you would have access to those funds in case of an emergency. In general, overpaying the IRS all year is not a sound financial practice.
Saving money throughout the year might feel difficult at first, but the benefits are huge. Not only will have access to an emergency fund throughout the year (which will help with peace of mind) but you might even save more than you need for your tax bill and be able to pay yourself a "refund" instead of waiting for one from the government.
Make a plan
Whether you owe money or got a smaller refund than you expected, the first step is to make a plan. In some cases, that plan might involve more than saving money or setting up a payment plan. One of our counselors at Money Management International had a call from a client that was anticipating an $8,000 tax refund and was planning to use that money towards his $12,000 debt. But after filing his taxes, he ended up owing about $200.
This meant he could not pay down his debt. But even beyond that, his debt increased by $200. He couldn't pay the debt and didn't know what to do, so he reached out to one of our counselors. The counselor was able to work with the client's creditors to cut the client's monthly payments by about $300 per month. These were the missing funds he needed to pay the taxes, plus this would allow all his creditors to get paid. It was a huge moment of relief for him and his wife.
Even if it seems like there isn't way to make the numbers work, there usually is. Regardless of your tax situation this year, you'll be able to get through it and if you need us, Money Management International is always here to help.