Warning Signs of Financial Elder Abuse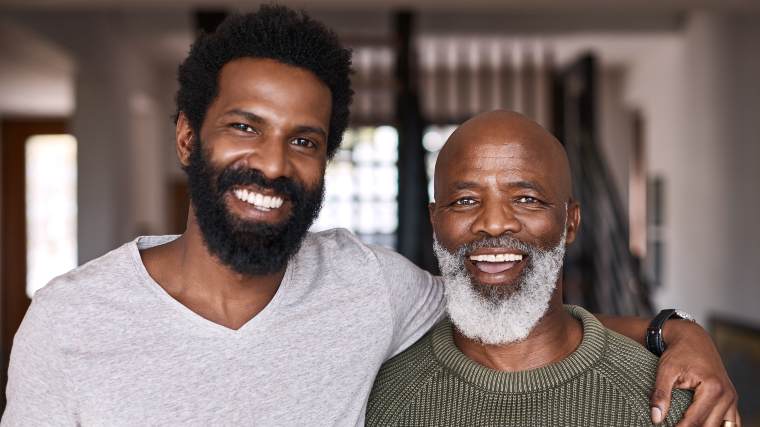 Every year in the United States, there are millions of cases of elder abuse, neglect, or exploitation reported each year. Unfortunately, according to the National Center on Elder Abuse, there may be over 20 times as many cases that go unreported.
Among the many forms of elder abuse, one of the most prevalent by far is financial elder abuse.
This is because many seniors have accumulated wealth, but may lack the experience or knowledge necessary to confidently manage that wealth on their own, leading them to rely on others. This is especially true if they are a widower or widow who didn't regularly manage the family finances before the loss of a spouse. Seniors are also more likely to have a disability or dependency that makes them more vulnerable to exploitation.
Who is at risk?
Fraud and abuse can happen to anyone, however a senior may be at greater risk if they:
Live primarily in isolation
Experience persistent loneliness
Recently lost a loved one
Suffer from physical or mental disabilities
Are uncomfortable or inexperienced with financial matters
Sadly, the majority of financial exploitation or fraud committed against the elderly is perpetrated by family members. Relatives who are unemployed, facing dire financial straits, or suffer from addiction have been known to prey on elderly family members.
Warning signs
Financial exploitation and abuse can take many forms, from using money and property without permission, to theft, to manipulation and coercion. "Financial abuse is all about control," explains Michelle Jones, MMI's Chief External Affairs Officer and a long-time advocate for at-risk populations.
These misdeeds can range from overcharging for goods to forging signatures on legal documents. Some of the more common signs of financial elder abuse may include:
No longer having access to their money
"Limiting access to money is a big component of financial abuse," explains Jones. If someone you know is suddenly short of cash, behind on their bills, or unable to make purchases they should theoretically be able to afford that may be a sign that someone else has access to their cash and charge accounts.
Uncharacteristic anxiety about money, even when spending very small amounts
When someone else controls you through spending, it becomes incredibly difficult to maintain your old routines, especially anything that costs money. Just meeting a friend for coffee may become impossible.
"The abuser doesn't want you to be with friends," says Jones. "They won't allow access to money for even small things, like coffee, and the victim is often too embarrassed to tell anyone what's really going on."
Uncharacteristic confusion, uncertainty or self-doubt about financial matters
Abusers seek to undermine the self-confidence of their victims and make them doubt their own capability and memories. If the abuser can convince the victim that only they know how to safely manage the victim's money, it becomes easier to maintain the abuse.
Says Jones, "If someone who typically had their finances in order suddenly has unpaid bills or seems stressed about money, but when asked about it gives a vague, confused or dismissive answer, that should be a red flag."
Increased isolation
The more that others interact with the victim, the more likely it is that the abuse will eventually be uncovered. That's why abusers will often work very hard to keep their victims isolated. If someone you care about is suddenly inaccessible or strangely secretive, ask why. There may be someone standing in the way.
Answers that don't match up
Victims of abuse are often embarrassed or ashamed and don't want others to know the extent of the problem. "A sign of financial abuse may be as simple as a change in behavior that isn't adequately explained," says Jones. If your gut is telling you that something is off, don't hesitate to pursue that feeling.
Strange spending and purchasing decisions
Senior and retirement age adults have every right to spend their money however they please. That said, when their spending becomes illogical or seemingly harmful, it's worth investigating.
Is an older adult suddenly taking out loans for new cars or home renovations that don't make sense? Have they made bank withdrawals that they can't remember or explain? That could be a sign of financial elder abuse, or that an adult child is using their parent's money for their own gains.
Steps to Take When There is Suspected Abuse
Because financial abuse is often accompanied by other forms of abuse, it's important to ensure, to the best of your ability, that any potential victim is safe. If you suspect someone you know has been the victim of financial elder abuse, don't hesitate to contact your local police department. Additionally, you can use the ElderCare Locator to find appropriate resources in your community.
If the abuser is a family member (which they most often are), the victim may not be willing to press charges. That doesn't mean that you can't find a positive or lasting resolution. It does, however, mean that you'll have to have some difficult conversations.
"It's critical to address what's happening and how to fix it," says Jones. "Having other family members drive the conversation can be very helpful. And all involved should be prepared to lay out what acceptable restitution would look like – terms for repaying the debt, enrollment in drug rehab or a counseling program, securing gainful employment, for example - and what the consequences will be should the terms not be met."
If the financial damage for the victim is significant (new debts, damaged credit, etc.), consider connecting with a nonprofit credit counselor to help get a handle on the situation and form a game plan for returning to normal. Counseling is free and available 24/7, making it a great first step in your recovery.
Article updated October 2020