Tips for Buying a House as a Freelancer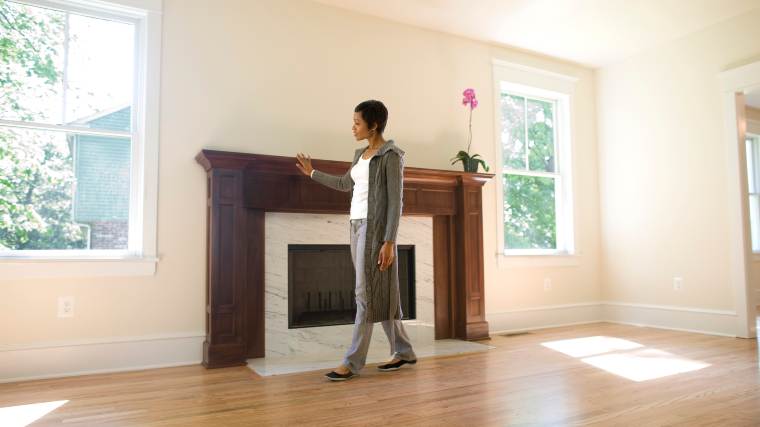 When it came time for me to start thinking about buying a house, I had a couple things that I felt were stacked against me. I was the sole income earner in a household of one, wanting to buy in Los Angeles, for starters. But the biggest potential roadblock was that I'm a freelancer. And judging from the horror stories my self-employed colleagues have told, getting approved for a mortgage when you work for yourself can be extremely tricky.
It turns out that while there are challenges to getting a home loan when you're a freelancer, it's not as challenging as I imagined. Here's what I learned about what it requires to get approved for a mortgage when you're self-employed:
Why It's Hard for Freelancers to Buy a Home
Here are some of the common hurdles you have to jump over:
Ability to provide proof of income
Whereas the approval process for self-employed folks and those who have day jobs are exactly the same, the major hurdle when you're self-employed is — as you might've guessed — showing proof of income, and assuring the lender that you'll be able to generate steady income in the future.
The good news is that Fannie Mae and Freddie Mac, the two largest mortgage loan companies in the U.S., have recently streamlined and automated the underwriting process for self-employed borrowers, making proof of income much less of a barrier than it once was.
Tax deductions could end up lowering the approval amount
You know how we freelancers love to deduct as much as can for taxes? Well, taking advantage of write-offs doesn't exactly benefit us when we're trying to get approved for a mortgage. As your taxable income after deducting qualified expenses is lower, you'll most likely need to bump up the down payment amount, or be able to make it work with a smaller mortgage.
The bright side? Some of your deductions — mileage, vehicle expenses, travel, meals, and entertainment, depreciating equipment, a home office deduction — might be able to be added back into your taxable income, explains Mike Carpenter, a loan officer and founder of Mike the Money Man.
Special considerations depending on how your business is structured
If your business is set up like a partnership or S-Corp, getting qualified can be a bit trickier. For one, if you're self-employed for several years, and then in the past set up your business as, say, an S-Corp, you'll have to wait two years before you can use any income from your S-Corp or partnership.
Another thing about having your business structure as a partnership or S-Corp: unless you're receiving guaranteed income, there's a chance that profits from the business might not be counted. That's because retained income doesn't always go to the individual, explains Carpenter. Some of that money might go toward operating expenses or a bill.
What Lenders Look At When Evaluating Self-Employed Borrowers
According to Sallie Mae, during the underwriting process for potential self-employed borrowers, lenders will look at factors that play into your ability to make mortgage payments, including how stable your income is, the location and type of business, and the strength of your business. Lenders will also take a look at the ability of your business to continue to generate sufficient income.
Proof of Two Years of Income
Challenges aside, if you have a proven history of earning money for two years while being self-employed, you typically won't have much of a problem getting approved for a mortgage, explains Carpenter. "The gold standard is to show two years of tax returns."
Whereas if you had a day job, you would just provide your W-2 forms, if you're a freelancer, you'll need to cobble together your income statements from a variety of sources, such as 1099 forms and W-2 forms.
However, under certain circumstances, you might be able to qualify for a mortgage with just one year of tax returns, points out Carpenter. Let's say you have great credit, your income is higher than what's required, or you'll still have a fair amount of reserves after the loan. In any of those cases, one year's worth of proof of income might do.
Understand How Your Debt Load Comes Into Play
Your debt load will also certainly affect your ability to get a home loan. Your debt to income ratio is calculated by dividing your monthly debt payments by your monthly gross income. This ratio is expressed as a percentage.
The magic debt-to-income magic ratio is 43 percent. A DTI ratio of 43 or below is generally pretty safe. "Above that, and your chances of getting approved diminishes," says Carpenter. "However, I've seen up to 60 percent DTI get approved under certain circumstances."
Tips on Preparing to Get Pre-Approved for a Mortgage
Order a credit report
Before you apply for pre-approval, order a credit report to see where you stand credit-wise. You'll also want to comb it over carefully for any errors, as certain mistakes on your credit report could make you seem less credit-worthy.
You can order a credit report for free at AnnualCreditReport.com, one from each of the three major credit bureaus – TransUnion, Experian, and Equifax. While a credit report is free, to check your credit score you'll need to pay an additional fee.
When you apply for pre-approval, there will be a hard pull on your credit, which will ding your credit. If you're applying with multiple mortgage lenders, any hard credit inquiries within a 45-day window will count as a single inquiry.
Gather your documents
When you're getting pre-approved for a mortgage, you'll usually need to provide the following:
Last two years of tax returns
Last two months of bank statements (i.e., checking and saving accounts)
Last two months or quarter of statements for 401(k) accounts, retirement funds, taxable investment accounts
Statements for any other cash or stock assets
Copy of government-issued photo ID or driver's license
Buying a home is a major decision in your life. You'll want to have all the information you need, and plenty of time to do your homework and do the prep work.
If you'd like some help wading through the homebuying process or lowering your debt load, MMI can help. We provide housing counseling to help you get your head around the lending process.