Three ways to stop wasting money in 2018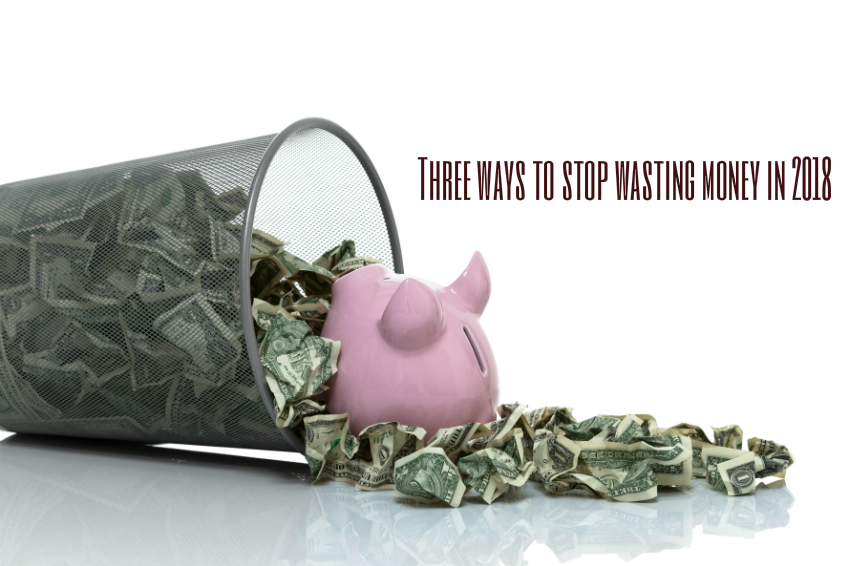 Impulse purchases and unplanned shopping lead to wasting a lot of money that could be put to better use, like savings or investing. Imagine if you skipped just one Grande Mocha Latte a week and put that money into an emergency fund instead. In just one year you'd have about $400 set aside for unexpected expenses. And isn't that a better use of your money?
Minor purchases of just a few dollars don't really make us stop and think because, well, it's only a few dollars. But a few dollars here and there adds up to a lot of dollars and very quickly. These minor purchases could be costing you hundreds of dollars a month and could be the reason your budget isn't working.
In addition to keeping a close eye on the little things, here are three great ways to stop wasting money in 2018:
1. Stop paying for shipping. Many companies offer free shipping if you're willing to wait an extra few days for delivery or you meet a minimum spend requirement. If you plan your online shopping better you can take advantage of these free shipping options. Don't wait until you're completely out of pet food to place an order and pay for overnight delivery. Order a week before you need and add on treats, toys, or other necessities to get your order up to the minimum spend. And if you're an Amazon Prime member, take advantage of the perks you're paying for by ordering through Amazon and get free two-day shipping.
2. Cancel subscriptions. If you subscribe to magazines or newspapers, you can read all the same news and most of the same articles online either on their website or on other sites. News stories are everywhere for free, no need to subscribe to a news service for a monthly fee. And your favorite magazines . . . they usually feature all of their articles, recipes, and how-to's for the month on their social media sites with links to where you can read the article online. Depending on how many subscriptions you have, this can save you a hundred dollars or more per year.
3. Stop paying to workout. Between exercising at home, going for a run or bike ride, and taking free classes through church groups, you can find other ways to get your exercise in than paying for a high-priced gym membership. If you enjoy yoga or Pilates, buy a video or look for a neighborhood class where you can pay per class. It's usually a minimal fee, and less expensive than your membership. If you're into weight-training, you can buy a set of weights for less than you pay for an annual gym membership.
One last tip to help you stop wasting money . . . the chances of a "get rich quick" plan paying off are slim to none so stop spending money on lottery tickets or bets. You'll spend more than you'll get back. If you want to build your wealth, save and invest instead. You'll watch your money grow faster.