Legal Consequences of Defaulting on Student Loans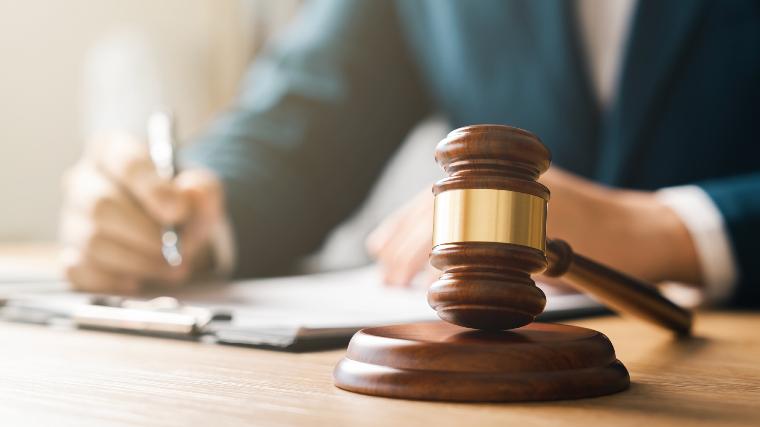 This article is provided for informational purposes only and is not intended as legal advice.
Student loans provide crucial financial support for millions of students pursuing higher education. However, repaying these loans can be a challenge, eventually leading to missed payments and default. Defaulting on student loans can have serious legal consequences that may affect borrowers for years to come.
In this article, we'll explore the legal implications of defaulting on student loans and what individuals can expect if they stop making payments on their student loans.
What Does It Mean to Default on Student Loans?
When a borrower fails to make timely payments on their student loans as per the terms and conditions outlined in the loan agreement, the loan is considered to be in default. Typically, a loan is declared in default after the borrower has missed payments for a specified period, often 270 days or more.
Default is unlikely to sneak up on you. Well prior to reaching a default status, your loan servicer will be in contact with you to collect payments and get your account out of delinquency. No matter the reason why the payments stopped, the lender may initiate legal action to compel you to continue paying.
Potential Legal Ramifications of Student Loan Default
Once a student loan enters default status, the lender has the right to take legal actions to recover the outstanding debt. These actions may vary depending on the type of loan and the lender's policies, but the results of these actions can be unpleasant for the borrower.
Lawsuits and Judgments
In some cases, lenders may choose to file a lawsuit against the defaulted borrower to obtain a court judgment for the owed amount. If successful, the court may order wage garnishment or bank account levies to recover the funds. In the case of a wage garnishment, a portion of your paycheck will be sent to your creditors directly until the debt is repaid or a new arrangement is made.
Legal fees and court costs may also be added to the borrower's debt.
Loss of Federal Benefits
Defaulting on federal student loans can lead to the loss of various federal benefits, including:
Loss of Social Security benefits: In certain situations, defaulted borrowers may see a portion of their Social Security benefits withheld to repay the outstanding debt.
Ineligibility for loan forbearance and deferment: Defaulted borrowers lose the opportunity to apply for loan forbearance or deferment, which can offer temporary relief from payments during financial hardship or enrollment in specific programs.
How to Resolve a Student Loan in Default
Luckily, student loan default isn't permanent (or at least it doesn't have to be). If circumstances have prevented you from paying your student loan payments, but now the situation's changed, you may have options for pulling your loan out of default and returning to your normal monthly payments.
Loan Rehabilitation
Borrowers in default may have the option to rehabilitate their loans. By making a series of consecutive, reasonable, and affordable payments, the borrower can reinstate the loan to good standing. Successful rehabilitation may reverse some of the adverse consequences of default, such as removing the default status from the borrower's credit report.
Loan Consolidation
Consolidating multiple federal student loans into a Direct Consolidation Loan can offer a way out of default. Through consolidation, the borrower can regain eligibility for repayment plans and avoid further legal actions.
Defaulting on student loans is a serious matter with potentially severe legal ramifications. If you're struggling to manage your student loan payments, consider working with a certified student loan counselor. They can help you explore all of your available options, including rehabilitation, consolidation, and federal repayment plans. The best way to deal with a student loan default is to avoid it in the first place, so act fast.