Everything You Need to Know about the Return of Student Loan Payments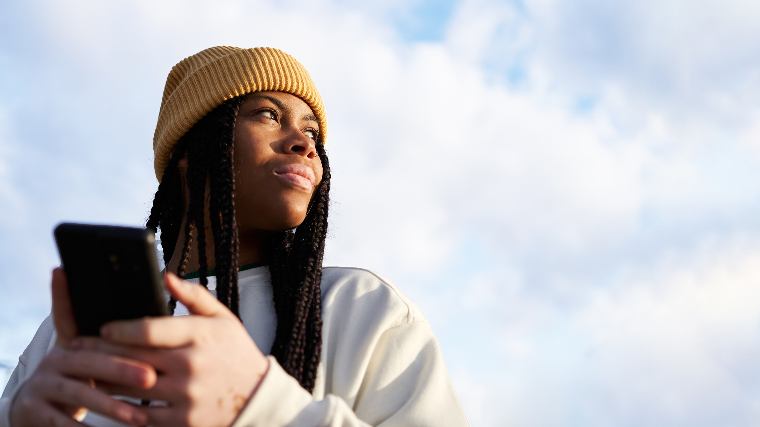 Federal student loans are back (and this time, we're pretty sure we mean it).
After three years and multiple extensions, the forbearance on federal student loans that began in 2020 to help families and individuals impacted by the COVID-19 pandemic is coming to an end. There have been plenty of twists and turns along the way, so if you're a little confused about where things stand, this article should help.
When does the payment pause end?
Interest for federal student loans begins accruing once more in September, with payments due in October. You should receive your monthly statement about three weeks before your payment is due.
If you haven't been making payments, then that first payment in October may be a bit of a shock to your budget.
What happened to the proposed student loan forgiveness plan?
The one-time student loan forgiveness program proposed by the Biden administration has been prohibited from moving forward after a Supreme Court decision.
For all intents and purposes, that effort is now dead and forgiveness is not available at this time.
Is student loan debt relief still possible?
Yes, but not any time soon. The Department of Education (ED) has begun the process of implementing new rules that will allow them to implement some version of student loan forgiveness in the future.
These changes require a process known as negotiated rulemaking, which can be lengthy as it involves multiple meetings with impacted stakeholders. So while a solution is in the works, it may take a long time for new rules to be created and agreed upon.
Do I have any other options for handling federal student loans?
To help student loan borrowers manage their debts, the ED has introduced a new repayment plan: the Saving on Valuable Education (SAVE) Plan.
The SAVE Plan is an income-driven repayment (IDR) plan that goes one step further by also calculating your monthly payment based on your family size. According to the ED, it provides the lowest monthly payments of any IDR plan available to nearly all student borrowers.
Important features of the SAVE Plan:
Decreases monthly payments by increasing the income exemption from 150% to 225% of the poverty line.
Eliminates 100% of remaining interest for both subsidized and unsubsidized loans after a scheduled payment is made.
Excludes spousal income for borrowers who are married and file separately.
Those first two in particular are huge. For those with limited incomes, the exemption increase makes it more likely that you may not have to make any student loan payments at all. Meanwhile, the new interest feature means that your monthly interest charges will never exceed your monthly bill, which prevents your balance from increasing while you're making payments.
Most federal student loan types are eligible for this new plan. You can apply for the SAVE Plan at studentaid.gov/idr.
The SAVE Plan is a replacement for the Revised Pay As You Earn (REPAYE) Plan. If you're already on the REPAYE Plan you'll be transferred to the SAVE Plan automatically.
What if I can't afford to make payments?
Get on the right plan
First things first: make sure you're on the right plan. As we just discussed, the SAVE Plan is a new option that could bring your payments all the way down to $0 if you're on the lower end of the income spectrum.
But even if SAVE isn't for you, there are quite a few different plans available. You can use the loan simulator at studentaid.gov or complete an online student loan counseling session to see which options will be the most affordable for you.
Use the "on-ramp"
And if you can't afford to make any kind of payment right now, there is a little relief available.
The Department of Education has implemented what they're calling a "temporary on-ramp". From now until Sept. 30, 2024, if you don't make payments on your federal student loans, those delinquencies won't be reported to credit reporting agencies. This should help save your credit from taking a hit while you work to get caught up.
That said, payments are still due. Interest is going to accrue every month whether you pay or not. This means that when you do start making payments, your balance is likely going to be higher than you remembered.
Loans that were eligible for the payment pause are automatically eligible for the on-ramp. You don't need to take any special action to use this benefit.
Work on your other expenses
If your student loan payments can't get any lower, start looking at your other expenses. Cutting back on your daily expenses may be hard considering the price of essentials these days, but look for opportunities to reduce where possible.
Cut back on subscription services
Reduce reliance on delivery and takeout
Delay non-essential purchases until after you're comfortable with your student loan payments
The biggest win, though, may be in addressing your other debts. Accelerating your credit card debt repayment can free up a significant amount of space in your budget. Look into debt consolidation options to see if you can reduce your monthly payments. A debt management plan is one option that doesn't require a credit check and can save you a lot of money in interest rate reductions.
Whatever you do, don't allow yourself to be overwhelmed by your returning student loan payments. A lot of people are going to be shocked when that first bill arrives. Prepare yourself now and you'll be in the best position to succeed.
If you need help, our financial experts are available 24/7, online and over the phone. We can help you review your budget and find ways to save money.