Pros and cons of meal kits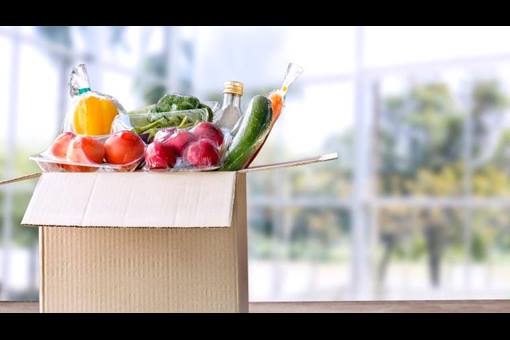 You can't turn on the TV or flip through a magazine anymore without seeing an ad for a meal kit service. If you've ever Googled one, you're probably seeing ads in your social media feeds as well. The options are endless including Hello Fresh, Blue Apron, and Home Chef just to name a few. Even Martha Stewart is getting in on the meal kit action with her own Martha & Marley Spoon kits.
But are they worth it? The pricing can be high and you still have to cook. There are some pros and cons of meal kits to consider before ordering your first box.
Pros
Ease of Preparation
All of your meal ingredients come fully cleaned, prepped, labeled, and ready to use. There's very little work required to get your meal started. All you have to do is pull the packages you need for your recipe out of the fridge, open them up, and you're ready to start making dinner. For breakfast and lunch meals, many services provided ready-made foods.
Portion Control
Each meal is designed to serve a set number of people so you don't have more than you need, encouraging you to go back for seconds. But this also means, no leftovers for lunch the next day.
Nutrition
The meal kits are healthier than what you might grab at the drive-thru on the way home because all the ingredients are fresh and there are no additives or preservatives.
Learn New Recipes
You'll be introduced to new recipes that you might not have tried otherwise. You may even learn a few new cooking techniques by following the meal kit recipes.
Special Diet Options
Most meal kit services provide options for vegetarian and gluten-free diets.
Cons
Cost
Meal kits average $10-$15 per person, per meal. Purchasing the groceries yourself and doing your own prep work is less expensive. If you usually eat out though, the cost of a meal kit dinner can be less expensive.
Ingredients
Not all meal kit services use high-quality ingredients like organic produce and organic and grass-fed meats. The ingredients are also perishable so you'll need to make your meals within a few days of delivery.
Meal Size
As we saw in the Pros list, portion control can be a pro, but if you are active and usually eat more than a single serving size, the portions may not be large enough to satisfy your hunger.
Weekly Online Planning
Most services allow you to choose your own meals, but you'll need to do this at least once a week or you'll need to pause your service if you don't want to receive meal kits that week. Otherwise, you'll be charged for your shipment and you'll receive meal kits for recipes the service chose for you and they may be meals you don't like.
Excess Packaging
All ingredients are packed and labeled individually, usually in a single size package that may be larger than needed. This produces a lot of packaging. Fortunately, it's usually recyclable, but there's still a significant amount to deal with.
There are both pros and cons of meal kits, only you can know what would work best for your household. Many services allow you a "trial" period to test the service at a discount. If you're considering using a meal kit service, try it out for a week or two before committing to make sure it's the best option for you.
If you're looking for more tips and suggestions for dining on a budget, check out our comprehensive guide to spending less on groceries.