Steps to Prevent a Home Foreclosure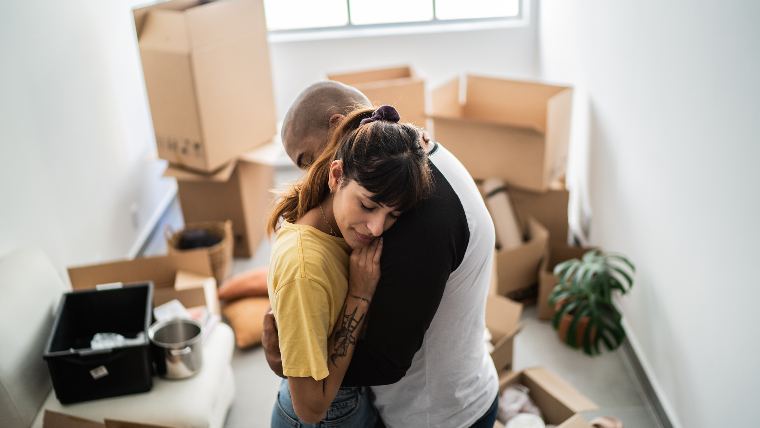 The following is presented for informational purposes only and is not intended as legal advice.
There are few things scarier than the thought of losing your home, especially if you have no fallback plan.
If you're worried about a possible foreclosure, you may have options to help you keep your home, but you need to act quickly. Here's what you need to know about how to potentially stop of a pending foreclosure.
Stages of Foreclosure
Foreclosure isn't an overnight phenomenon. It's a complicated process that develops over time. You're unlikely to be caught unaware by a potential foreclosure.
Understanding the general stages of a foreclosure can help you identify which steps you need to take to help save your home.
Stage 1: Late Payments
The foreclosure process usually begins with missed mortgage payments. If you're on time with your mortgage payments, you're not likely at any risk of losing your home.
It's always important to make timely payments on your mortgage, but if you do fall behind, make arrangements to get caught up quickly, if at all possible.
Stage 2: Default Notice
One missed payment may not be the end of the world, but falling months behind on your mortgage is usually bad news. Once you've missed several payments, your lender will send you a default notice.
In the default notice, the lender will likely explain what you owe and what you need to do to avoid a potential foreclosure. If things have gotten to the point where you've received a default notice, don't ignore it. You can save your home even after receiving a default notice, but you need to act quickly.
Stage 3: Foreclosure Auction
What happens next varies a bit depending on the laws in your state of residence. The lender may need to take you to court before they're able to foreclose on the home. If you ignore the lawsuit and don't appear in court, the lender will almost certainly win by default.
Ultimately, your home will be sold or the lender will assume ownership. The most likely outcome is that the home is sold via auction.
Once the home is legally no longer yours, you will be asked to leave.
Steps to Stop a Foreclosure
There's no guarantee that you can stop a foreclosure, especially once you've reached the late stages of the foreclosure process. But there are things you can do to help stay in your home.
Overhaul your budget
As soon as you reach the point where you're struggling to make your mortgage payment, stop everything and take a close look at your budget. Maybe an unforeseen emergency or loss of income is the cause of your delinquency, but there's also the possibility that the funds are there, they just need to be used more effectively.
At the very least, examining your budget provides clarity on whether or not your mortgage is even affordable any more.
Communicate with your lender
Reach out to your lender early. Let them know what you're doing with and why you're struggling with your payments. If it's a short-term issue, they may be able to temporarily defer payments or put you on an interest-only payment plan for a limited amount of time.
In a worst case scenario, if you don't have the capacity to handle your current payments, you may have the opportunity to modify your loan.
Your lender isn't required to help you, but they want to avoid foreclosure almost as much as you do, so start the conversation ASAP.
Work with a housing counselor
Nonprofit, HUD-certified housing counselors can help you review your situation, discuss your options, and even help connect with your lender to help facilitate a mortgage rehabilitation. If you're unsure how to proceed or what options are available, working with a housing counselor is a great next step.
Sell or refinance your home
There's a very real possibility that your mortgage is just not affordable and you need to make a change. That change may be a refinance, buying out the old mortgage and replacing it with on that you can afford. Or it may be that you need to downsize to a more affordable home. Selling a home is never easy, but selling is a much better outcome than facing a foreclosure.
It's normal to feel afraid about a potential foreclosure, and it's understandable if that fear may make you want to ignore the situation. But while there's no guarantee that you can save your home, there's almost no way at all that you can prevent a foreclosure if you don't take action.
Foreclosure counseling from MMI is free and available 24/7. Get started online and get the help you need today.