How Much House Can I Afford?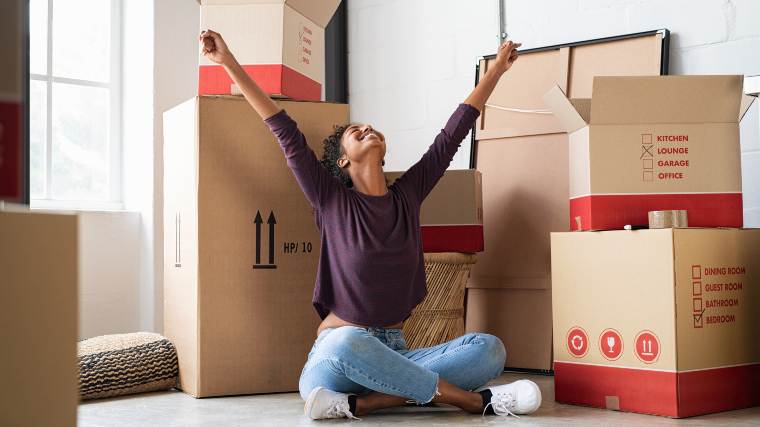 Despite all the obstacles, owning a home remains an American dream. And while it seems like it's gotten harder and harder for young families to buy a house of their own, it's far from impossible.
Before you begin the home buying process, however, it's vitally important that you understand exactly how much money you can afford to spend on a house. While it can be a bit heartbreaking to find the home of your dreams, only to discover that's out of your price range, it's considerably worse to actually buy a house and then find out that you can't actually afford to live there.
So how to go about setting your homebuyer price range?
Determine how much mortgage you qualify for
To determine how much you can realistically afford, you'll want to determine how much you will have for a down payment. In general, you will need to have at least 10 percent of the home's price for a down payment. If you want the best loan terms, you should aim to have at least 20 percent for a down payment.
When making lending decisions, banks also consider the cost of housing in comparison to your income. Your monthly housing expenses, including your mortgage, taxes, and insurance should be no more than 28 percent of your monthly income. Of course, your other debts also play a factor. In general, lenders want your total debt-to-income ratio – which includes things like credit card debt, child support payments, and student loans – to be no more than 36 percent.
On top of all of that is your credit history. The better your credit score, the higher the likelihood that you'll qualify for a mortgage with reasonable terms. If your credit is average or poor, you may be able to overcome that with a long employment history and strong source of income, but the mortgage will likely be much, much more expensive. This may mean bring down the total loan value that you can qualify for.
If you're ready to start house-hunting, you may want to begin by mortgage shopping first to see if you can get pre-approved and up to what amount.
Understand the non-mortgage costs of owning a home
One of the many reasons why some people prefer to own a home instead of rent an apartment is that the money you spend on your mortgage payment each month goes toward creating equity in your home. It's a form of investment and should you someday sell your home, you'll get some of that money back. You might even make money in the process. Money spent on rent, however, doesn't earn you any equity.
But what rent often does get you, however, is maintenance. It gets you repairs for normal wear and tear. If a pipe bursts and the ceiling in your apartment needs to be replaced, it's going to cost a lot of money – but it won't cost you a lot of money.
So while your mortgage will almost certainly be your biggest expense as a homeowner, it won't be your only expense. You'll have new taxes to worry about. You'll have water and trash bills you may not have paid before. You'll need to hire your own plumbers and HVAC specialists. You'll need to buy lawnmower or hire someone else to take care of your lawn or trim your trees. You may want to install a security system. Oh, and homeowners' insurance is going to be more expensive than renters' insurance.
Those costs will all be different depending on where you live and various aspects of the house you ultimately buy, but it's important that you consider those costs and how they'll all fit into your budget before you start house-hunting.
How much should you spend on a house?
Ultimately, the final selling price of the house isn't the issue; it's how much the house costs you each month. There's no firm number that everyone has to follow, but based on averages, it's usually in your best interests to never dedicate any more than 35% of your total budget to housing expenses.
Again, your personal circumstances may be different, but once you're spending more than a third of your available money on housing, you run the risk of becoming "house poor." This means that you may no be able to balance the costs of maintaining your home with all of your other needs.
Owning a home is a great joy for many people, but it can be a terrible challenge when the cost of living in a house is more than you can afford. Do your research and happy house-hunting!
Using a special homebuyer mortgage program? MMI offer homebuyer counseling certificates, available online and over the phone.