How to Prepare Your Finances for Graduation from College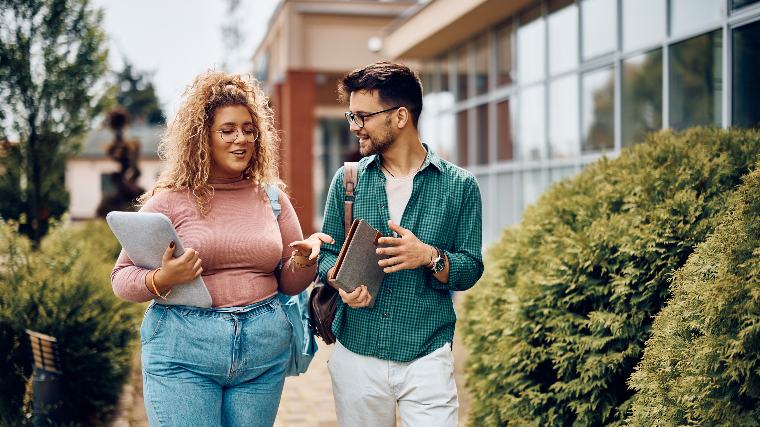 This article discusses financial tips for college graduates, including how to create a budget, manage living expenses, and land your first job.
Congratulations, graduate! You've made it. However, now begins the real work of adulting as you move into the next phase of your life. If you lack experience in job hunting or covering your daily expenses, taking these next steps can be challenging. Here's how to get started.
Create a Budget
Begin by tracking your income and expenses to figure out where your money is going and if it's covering the necessary expenses. Are you spending more on incidental costs than you realized?
Living expenses after college
If your parents paid for most of your college, you may not have much experience covering living expenses. Here's what you should be prepared for each month.
Rent
If you were living in the dorm, an off-campus apartment, or in your parents' home, you may not be used to budgeting for monthly rent. Usually, you also need to factor in utilities like electricity, gas, and water.
Food and groceries
You may already be paying for food, but keep in mind that there are no meal plans or dining halls in the outside world, and the full cost of daily eating may be higher than you expected. Budgeting for the grocery store and scratch cooking is cheaper than Uber Eats. Delivery fees and eating out add up.
Health insurance
Your parents may be able to keep you on their health insurance plan until you find a job that offers coverage. If you're not eligible to stay on your current plan, and you don't have a job that offers health insurance, you may need to purchase insurance independently. Start with your state's health insurance marketplace.
Transportation expenses
Your expenses may vary depending on where you live and how you commute. Whether you own a car or plan to take the bus, be prepared for transportation expenses to change.
Everything you got for "free" at college
From internet access to gym memberships, the perks you enjoyed as a student are over. If any of these have become necessities for you, be sure to prepare for that expense.
Student loan payments
If you've been deferring payments while in school, understand when your grace period ends and what your monthly payment looks like so you can build it into your budget.
For federal student loans, payment typically starts six months after you graduate, leave college, or drop below full time status. Undergraduate subsidized loans don't start accruing interest until after that grace period (the federal government pays it until that point), but interest is accruing on unsubsidized loans.
Be aware, Graduate PLUS and Parent PLUS loans don't have the same grace period. Figure out who your loan servicers are so you can look up loan details, balances, and projected monthly payments. You may have more than one service provider. Start with the Department of Education's exit counseling if you haven't completed it already.
Private student loan repayment terms vary according to the lender and the loan agreement. Some private loans require payments immediately after graduation, while others may offer a grace period similar to federal loans. Again, check with your lender.
Set priorities
Once you know where your money is going, determine your spending goals and priorities. What feels most important? Paying down your student loans, buying a car, or saving for a down payment on a house are all options. Understanding what you want and need makes decision-making easier.
Build savings
It's also important to make saving money a part of your routine. Start by creating an emergency fund and build from there. An emergency fund covers unexpected expenses like new tires on your car, a medical bill, or your phone being stolen. Take a look at different budgeting styles to determine which one works best for you.
Improve credit
Work on getting your credit in good shape. A good credit score helps you secure good interest rates on future loans, access credit cards, and obtain better auto insurance rates.
If you don't already have a credit card, consider opening one to start building a credit history. Paying off the balance in full and on time every month is one of the best ways to begin. You don't even have to put much on the card -- $10 a month will do the job.
How to Land Your First Job
Finding your first job could be as simple as clicking on a LinkedIn job application, or it could be a drawn-out process. Here are our tips.
1. Network
Talk to friends, family, alumni, and professors to see if they know of any job openings or can offer any advice. Attend career fairs, industry events, and networking events to meet new people and make connections in your field. Use your college's career center and job-search tool to explore job listings.
2. Customize your resume and cover letters
Your college career center can help you with formatting and the best ways to highlight your skills, achievements, and experiences that are directly relevant to the position you want. Have someone proofread for errors.
3. Practice interviewing
If you're not used to it, interviewing for a job can be extremely stressful. Prepare by researching common interview questions and practicing your responses. Dress professionally, arrive on time, and bring copies of your resume and references.
4. Follow up after every interview
A simple thank you email or note can help you stand out and show your interest in the position.
5. Cast a wide net
Sometimes the job you spent four or more years training for just isn't available right now. Don't limit yourself to one specific job or industry. Be open to different opportunities and consider internships, contract work, or part-time positions as a way to gain experience and build your skills.
6. Be patient
Finding a job can take time and may involve multiple interviews and rejections. Stay positive and keep at it.
7. Keep adding new skills
Don't stop evolving and developing. Attend training programs, take online courses, or pursue additional certifications or degrees.
Graduating from college can feel overwhelming, but you've got this! If you feel unprepared to manage the financial responsibilities or life after college, our budget experts can help. And if need help finding the student loan repayment plan that works best for your situation, we offer student loan counseling.
"I had just graduated college, got my first job, and it was just a lot of things happening all at once. And I just was not prepared for adulthood or handling my own finances and anything like that. I kind of thought that the credit card was my money, but it really wasn't."

Hear how MMI client Joanne overcame her tough early experiences with debt and credit: