New Credit Changes Impact Student Loans, Veterans, and More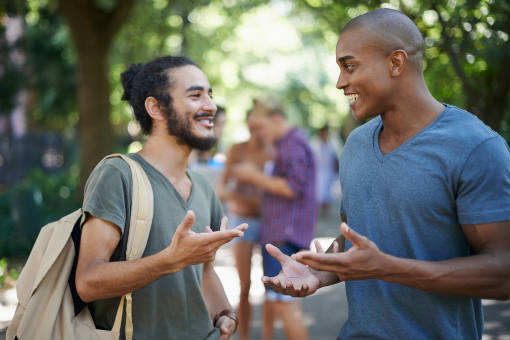 A few important, consumer-friendly changes are coming to the world of credit. These are the result of the Economic Growth, Regulatory Relief and Consumer Protection Act (S. 2155), which became law in May 2018.
The law amends parts of the Fair Credit Reporting Act (FCRA), which, among other things, regulates what information can be in consumer credit reports and consumers' rights to their credit reports.
Here's a quick overview of the changes, why they're important, and how they could impact you.
Recent and upcoming credit changes
Extra fraud protection and free credit freezes
Partially in response to the Equifax data breach, several changes are related to identity theft and fraud protection. These went into effect on September 21, 2018.
Fraud alerts
If you've been a victim of identity theft or fraud and you place a fraud alert on one of your credit reports, it will stay on your report for a year. Previously, the bureaus only had to keep the fraud alert on your reports for 90 days, although you could extend it in some cases.
Adding a fraud alert to your credit files could make it more difficult for someone to get credit in your name, as creditors must verify your identity before opening an account. Keep in mind, once you contact one credit bureau to add a fraud alert to your credit report, the bureau must contact the other two bureaus which will then add a fraud alert to your credit reports there as well.
Credit freezes
A credit freeze could provide an extra layer of protection as creditors won't be able to review your credit report unless you "thaw" your report and remove the freeze. You need to freeze and thaw your reports at each bureau individually.
Previously, credit bureaus could charge you a fee each time you froze or thawed your reports. Consumers can now request credit freezes and thaws for free. You can even request temporary thaws, allowing you to apply for a new loan or credit card and knowing bureaus will automatically refreeze your reports.
You can now also request a free credit freeze for your child if he or she is under 16 years old, and for someone for whom you serve as guardian or conservator. You'll need to show proof of your authority to act on behalf of the person, such as a court order, power of attorney, or proof of parentage.
New options for student loan defaults
If you default on a federal student loan, you may qualify for a rehabilitation program that could take your loan out of default and result in the removal of the default from your credit reports. Removing the default could improve your credit scores, although the associated late payments will remain on your credit reports for up to seven years.
With the passage of the law, private student loan lenders may now offer similar rehabilitation programs for defaulted private student loans. If borrowers qualify and meet the requirements, they can request the removal of the default mark from their credit reports. The credit bureaus can comply with the request and remove the default while still meeting their obligations under the FCRA to maintain accurate and complete records.
Reporting changes for veterans and active-duty military members
Several credit changes are specific to veterans and active-duty military members. However, these won't go into effect until May 24, 2019.
Active-duty military members will be able to get free credit monitoring from the credit bureaus. This may be a somewhat limited benefit as anyone can currently get free credit monitoring of their Experian report directly from Experian. Also, some third-party companies, like Credit Karma, offer free monitoring of Equifax and TransUnion reports.
The other changes relate to veterans' medical debt. Currently, the credit bureaus wait 180 days before adding medical debts to credit reports, giving insurance providers time to pay medical bills. The bureaus also remove medical collections that are being paid, or were paid, by your insurer.
However, these are both bureau policies, rather than law, and apply to all consumers, not just veterans. The new law provides similar, but expanded, benefits to veterans:
The credit bureaus must wait one year from the date of service before adding information related to veterans' medical debts to their credit reports.
The credit bureaus must remove fully paid or settled delinquent medical debts from veterans' credit reports—it doesn't specify that an insurer must make the payment. The bureaus also must remove any associated delinquencies, charge offs, and collection accounts from the veteran's credit reports.
These rules apply to debts that were submitted to the Department of Veterans Affairs after care was provided by a non-Department of Veterans Affairs facility, and to debt that was wrongfully charged to a veteran by the Department of Veterans Affairs.
Additionally, a new database will be created that will help verify whether medical debts belong to a veteran. If the debts or derogatory marks incorrectly appear on a veteran's credit report, the veteran can file a dispute with the credit bureau.