Everything you need to know about the Equifax data breach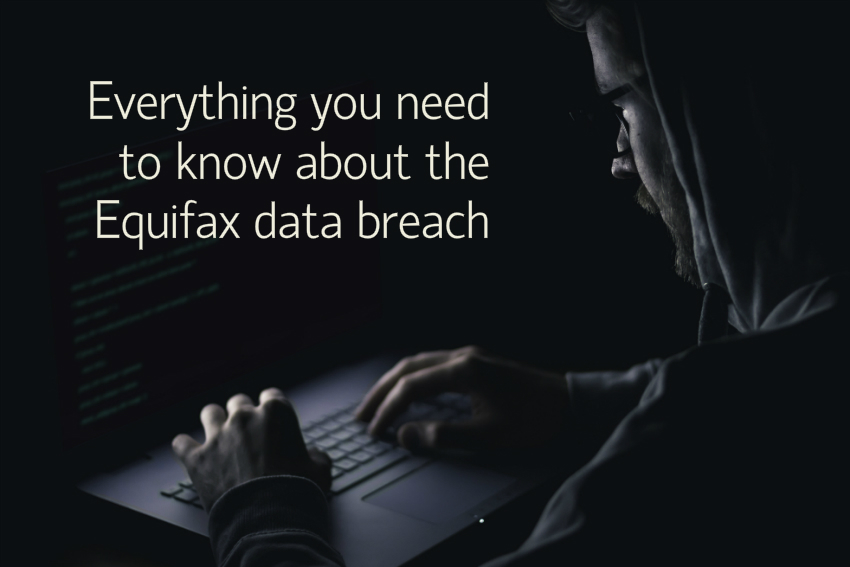 The following credit related information is being provided for educational purposes only and is not intended as credit repair.
By now you've likely heard about the massive data breach at Equifax. If you haven't, here are the important facts:
Equifax is one of the three largest credit reporting agencies in the United States. They are in the business of collecting data on your credit transactions and using that data to help creditors make lending decisions.
Earlier this year, Equifax experienced a cybersecurity breach that exposed the personal information of as many as 143 million Americans.
Exposed information includes names, full social security numbers, home addresses, birthdates, and even driver's license numbers in some cases.
In addition, Equifax is reporting that the credit card numbers of approximately 209,000 individuals were also exposed.
Should I be concerned?
Although there have been past security breaches involving a larger number of clients, this breach may be the most significant of its kind because of the type of information exposed. Given that nearly half of all Americans have been impacted by this breach, there's a very good chance your information may have been compromised.
Equifax has created a page where you can enter your last name and the last six digits of your social security number to determine if your information was included in the breach. They also plan to directly notify consumers whose credit card information was exposed.
What are the risks?
If your information has been compromised, you face a significantly greater risk of having your identity stolen. Most commonly, your leaked information may be used to open new credit accounts in your name, leaving you with debts that you had no part in creating. Thieves may also use your information for other criminal activity, including medical fraud. Once someone has used your identity in a fraudulent manner, it can be difficult (and expensive) to clear that false information and get things back to normal.
What steps should I take?
At a minimum, you should be monitoring your active bank accounts, and reviewing your credit reports regularly. As soon as you notice a discrepancy, you'll want to report that to the corresponding credit agency. The danger here is that once your information is out there, it stays out there – meaning it may be some time before any fraud occurs. You won't be "in the clear" in 12 months or even 12 years.
You are entitled to a free credit report every year from each of the three major reporting agencies (TransUnion, Equifax, and Experian). Visit AnnualCreditReport.com to access your free reports.
You can also place a fraud alert on your credit reports if you have been (or believe you soon will be) a victim of identity theft. An initial fraud alert is free and lasts for 90 days (it can be renewed). If there is a fraud alert in your credit report, lenders must take extra steps to verify your identity before they can extend credit in your name. To place a fraud alert, follow these instructions from the Federal Trade Commission.
Should I freeze my credit?
You may also consider freezing your credit files, which will prevent lenders from being able to review your credit file and extend any new credit in your name. This is a pretty drastic option, though, so there are a few things you need to keep in mind:
At present there's no way to freeze all of your credit files at once, so you'll need to place a freeze at each individual agency.
The cost of placing a credit freeze varies from state to state, but there is usually a fee to place the freeze and a fee to temporarily lift the freeze. Removing the freeze permanently is often free. TransUnion maintains a list of fees per state.
A credit freeze means that creditors cannot pull a copy of your credit report, and therefore cannot extend you any new credit. Obviously this is great if it's an identity thief trying to create an account in your name, but the same holds true for any legitimate accounts you may wish to open. A freeze will also prevent any potential employers, landlords, or insurers from being able to review your credit report. If someone needs authorized access to your credit report during a freeze, you'll need to contact the credit agency in advance in order to lift the freeze.
A credit freeze has no impact on your credit score. Your score will still rise and fall as you use your open credit accounts.
However you choose to handle the situation, it's important to be aware of the potential impact and remain attentive. Don't be afraid to use credit, but continue to be cautious with your personal information, and move quickly if something seems wrong. The sooner you act on a suspected case of identity theft, the easier it becomes to undo the damage.