Important Expenses that Slip Through Your Budget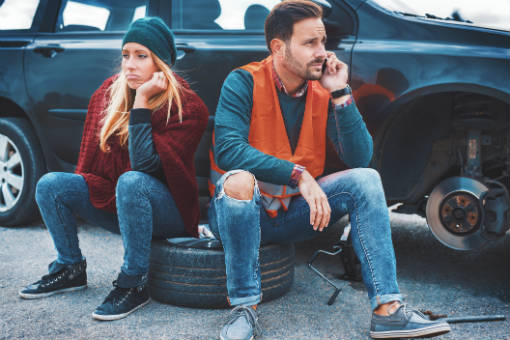 You've worked hard to create a budget you can live with. One that includes all of your monthly living expenses as well as money for savings and going out. So why do you fall short of your budget every few months? Why do you end up spending more than you budgeted for?
The answer is simple – you've forgotten to include some very important budget expenses that don't happen every month. Here are some costly items that may be missing in your annual budget plan:
Car Expenses
You only pay your car registration fee once a year, so you may forget to include it. The same goes for your personal property tax bill for that car. What about maintenance? Oil changes, new tires, and yearly inspections don't happen every month, but they do happen and you need to plan for them, because they can be costly.
Subscriptions and Memberships
How many yearly magazine subscriptions do you have? And do you give any subscriptions as gifts? Are you an Amazon Prime member? If so, there's an annual fee. Are you a member of any professional organizations? If so, you probably pay a fee once a year to renew that membership.
Gifts
Since you don't have to buy birthday, anniversary, and holiday gifts every month, you probably don't have them in your budget. But they can add up. Especially if you have to buy more than one gift in a month. And what about unexpected gifts, things that don't happen every year and you don't know you need them until you've put your budget in place. Things like baby shower gifts, wedding and/or bridal shower gifts, and gifts for wo-workers that you're asked to contribute to.
Read more: Gift Giving is Not a Competition
Annual Home Expenses
Do you hire a pest control company to come out once a year to inspect your home? What about your HVAC system inspection? In the spring, do you buy flowers, grass seed, mulch, and other gardening supplies? These expenses can add up, and fast. Plus, they usually happen around the same time of year.
And what if an appliance breaks down? You'll need to call a repair company, which probably isn't in your budget. Even if you have a home warranty, you'll need to pay a service fee.
Health Care
Even with insurance, you can be hit with a large, unexpected medical bill. Dental insurance doesn't cover the full expense if you crack a tooth. Vision insurance usually doesn't cover the full cost of contact lenses. And if you have a medical emergency and need a trip to the hospital, you can expect to get a bigger bill than just your copay.
Do you take medications or vitamins every day? If you catch a cold, do you run to the store for cold medicine, throat lozenges, Vitamin C, and soup? If so, these expenses are also not covered by your insurance.
Read more: Ultimate Guide to Finding Affordable Prescription Medications
The best way to deal with unexpected expenses is to first go through your spending records from last year and figure out how much you spent for items that weren't in your budget. You can then total these numbers up, divide by 12, and add that entry to your monthly budget. This should help to cover most overlooked expenses.
If you don't want to go through last year's records, you can also add a line item to your budget for "unexpected expenses" and estimate how much you'll need for these things throughout the year. Divide the total number by 12 and add it in. Then, keep track of these expenses for a full 12 months so that you have a more accurate number to add to your budget next year.
And if you're still struggling to put together a budget that can get you through the year (with money to spare), consider speaking with a nonprofit budget counselor. Counseling is free, confidential, and available online, over the phone, and in-person in select locations.