How to Sell Your Car and Get the Best Deal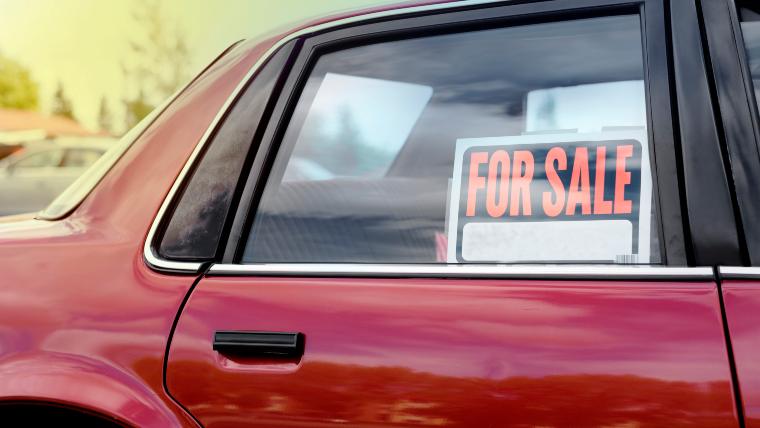 You've got options when it comes to selling a car. You could trade it in to a dealer if you're planning on buying a new car, get the word out to friends and family, or list it online. But what's not always clear is which option is best.
Trading in vs. selling it yourself
If you're looking for simplicity, trading in your vehicle may be the way to go. You'll almost certainly get less money than if you sell the car yourself. After all, the dealership will turn around and sell the car for a profit. But you won't have to deal with listing it, meeting with prospects, or handling all the paperwork for the sale.
You could use the trade-in value to lower (or cover) the down payment on your new car. And in some states, you'll only pay sales tax on the price of the new car minus the trade-in value. However, don't let these benefits keep you from haggling. Every extra dollar you get is one less you'll have to pay for your new car.
If you're considering the DIY sales route, you have the potential to walk away with more money in your pocket. Although it can be more difficult, here are a few tips to help you prepare and get top-dollar offers.
1. Research the market for similar vehicles
Unless you're selling your car to friends or family members, you're going to have to figure out where to list your car and how much to ask for it.
Many of the car sites, including Kelly Blue Book and Edmunds, have appraisal tools you can use to get a suggested sale price based on other similar sales in your area. You can choose to list your car there, or use the price and list elsewhere. Craigslist, Facebook, and eBay are other popular options that can help you get your ad in front of car shoppers.
2. Make it shine
Most buyers aren't going to agree to buy your vehicle without taking a look under the hood (even if they're not entirely sure what they're looking for) and taking a test drive around the block. Prepare for the sale with a thorough inside-and-out cleaning job.
Not only will the car look more appealing, but you're also signaling to the potential buyer that you're someone who has taken care of the vehicle. If you've kept paperwork from any maintenance or repairs you've done, also organize those ahead of time so you can hand them over to the buyer to review.
Buyers may be put at ease if they think you took great care and pride in the car and be willing to offer you a better price. At a minimum, you're giving them less reason to try and negotiate the price down.
3. Consider paying for simple repairs before the sale
If there are a few dings, dents, or simple maintenance that needs to be done, you may be able to improve your car's value by taking care of these issues beforehand. You could get a touch-up paint pen for small scratches, ask a body shop for a quote to fix small dents, and visit the mechanic for the maintenance work.
Even if you wind up spending a few hundred dollars, you might be able to ask for more than that because your car will look and run better. You can also use the fact that you just spent the money on maintenance as a bargaining chip.
4. Be ready to negotiate
Americans aren't inclined to negotiate many purchases, but most people won't hesitate to start lowballing as soon as they're serious about buying your car. You can prepare for this ahead of time by listing the price a little higher than you truly want, such as $12,000 instead of $10,500. This gives you room to offer a discount and still be happy with the sale.
The downside of pricing high is that you might scare away some people who know you're asking price is above the market value. Additionally, many potential buyers may sort through options using online price filtering tools, so your ad might not even appear in their search results.
5. Watch out for scams
Unfortunately, if you're selling a high-price item online, you almost certainly have to be wary of scams. Some of the most common include buyers who try to pay with a fake check or money order, tell you someone else will pay for the car, or "accidentally" overpay with a check and ask you to send the difference back, but after you do — surprise! — the original check doesn't clear.
You may come across some telltale signs of a scammer before the transaction, such as someone who seems overeager to buy the car and even offers to do so without seeing it in person. Or, someone who starts asking you for your personal information with the intent of stealing your identity.
Proceed with caution and confidence
While you have to be wary of scams and put in a little extra work, selling your car yourself rather than opting for the simple trade-in option could be well worth your effort. Especially if you have an in-demand vehicle that's in good condition.
Selling your car to help pay off debts? A debt management plan from MMI may be able to help you save money and find a more budget-friendly monthly payment. Begin your free financial analysis online today.