How to Remove Force-Placed Insurance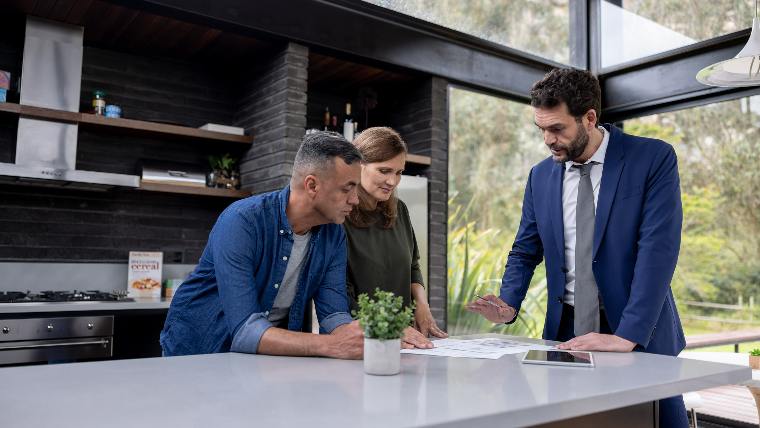 If you've taken out an auto loan or mortgage, you might find yourself in a spot where you aren't able to maintain your insurance, or have sufficient coverage.
This could easily happen for a handful of reasons: You aren't able to keep up with payments and your policy gets cancelled, your insurer withdrawals, or there's been a problematic oversight. For instance, you switched insurers and your lender wasn't notified of the change.
Whatever the case might be, the next thing you know your lender has gone ahead and placed insurance on your policy. Also known as collateral protection insurance, lender-placed, or creditor-placed insurance, force-placed insurance is when a lender tacks on insurance on your behalf. Because the car or home is technically owned by the bank or lender, the terms of your policy state that the lender has a legal right to force-place insurance.
"Force-placed insurance is a policy that has been placed on your assets by a lender to protect their investment," says Sa El, an insurance expert and founder of Simply Insurance. "You're responsible for paying this insurance policy, and it usually doesn't take into account getting the best rates or coverage."
The reality is that if your insurance policy lapsed or you needed to cancel it, you most likely had to do so because you're struggling financially. To make matters worse, this type of insurance is usually far more expensive than if you had purchased it on your own — we're talking in some instances nearly double the original premiums. Plus, these insurance policies tend to have limited coverage, and might not cover personal property.
The good news is that there's certainly a way to remove force-placed insurance. Here's how:
Contact the Insurance Company
To remove force-placed insurance, you'll want to contact an insurance company to have your policy reinstated to the proper coverage amounts. You could go with your existing insurer, or get a policy with a different one. While you need to have sufficient coverage as required by your lender, you aren't beholden to any particular insurance company.
If you have reason to believe that an insurer cancelled your policy, or your policy lapsed because of an error on the insurance company's side, it's important to continue to make payments on your policy to cover the creditor-placed insurance.
Send Your Lender Supporting Documents
Next, make sure you have a copy of the insurance requirements the lender says you aren't meeting. Your lender might provide an email for you to upload documents that demonstrate you have sufficient coverage.
Then you just need proof that you have adequate insurance coverage in place for your asset and the lender can remove the force-placed insurance, explains El.
Be sure to send them a copy of the new or updated policy. To err on the side of caution, mail them certified documents and fax a copy.
"Just be sure to stay on top of them once you send over proof of adequate coverage," says El.
What's more, you'll want to request a copy of the cancellation letter. That way you have all your documents to back you up in case there's a dispute or snag in communication when you reinstate your policy.
Shop for the Best Rates
If the reason your insurance lapsed was a financial one, see how you might be able to save money on your policy. This could help prevent this from happening again.
Spend a bit of time researching policies and gathering quotes to see which one might be the best deal. You can use insurance comparison sites such as The Zebra, Cover, or QuoteWizard.
Besides shopping for the best rate, you could lower your premium by bumping up your deductible. While this means you'll be paying more out-of-pocket when you file a claim, it'll help make your ongoing expenses more manageable. Carefully consider the pros and cons of lowering your deductible. It's important to make sure it's the right financial choice for you.
Hunt for Discounts
Besides shopping around for the best rates, you can ask to see if you qualify for any discounts. For instance, many insurers offer a less-expensive rate on homeowners insurance if you make improvements to your home security, such as installing an alarm system or deadbolt locks.
Many insurers will offer discounts if you sign up for autopay, bundle your insurance with other types of policies, or are affiliated with a professional association or credit union. It certainly doesn't hurt to ask which discounts you're qualified for.
If you find yourself in a force-placed insurance, don't be too hard on yourself — and don't get too upset at the lender for making such a dastardly move. "The most important thing to keep in mind is that this isn't punishment, it's actually being done to protect both you and the lender," says El. "They want to make sure you can continue to afford your monthly payments and keep your asset protected."
To learn more about home insurance and how to keep your rates as low as possible, check out our Ultimate Guide to Saving on Home Insurance. If saving a few bucks on insurance isn't really going to solve your financial problems, we offer free, confidential financial counseling to help you balance your budget and tackle your unique challenges.