How to Make the Most of Your Credit Card Perks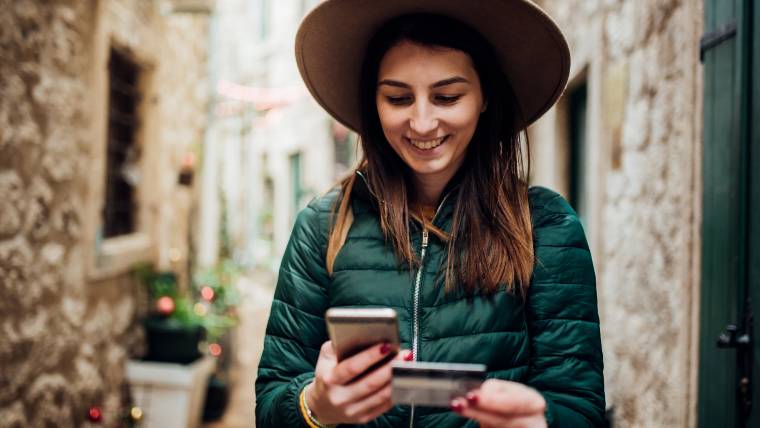 Credit cards can certainly do damage to your finances if you're not careful. Case in point: In the U.S., car loan and credit card debt in 2019 increased by $57 million. On the flip side, when used wisely credit cards can provide a lot of benefits. For instance, cash back rewards and travel perks can lure you into signing up for one. Here are a few ways you can make the most of your credit card perks:
Be in the Know About Hidden Perks
Most credit card users know that they can earn rewards with their cards, but aren't aware of the extra perks that come with the card, explains Lee Huffman, a credit card expert and founder of BaldThoughts.com.
For instance, some credit cards provide purchase protection in case the item is lost, stolen, or damaged shortly after making a purchase. "Price protection protects you in case the price drops on the exact same item shortly after purchasing it," says Huffman. "This benefit entitles you to a refund of the difference in price and is an excellent perk around Black Friday."
There's also extended warranty protection, which may double the manufacturer's warranty up to a maximum of one extra year on eligible items, says Huffman. That way you can skip out on the warranty offered to you in the store at checkout.
For those who enjoy traveling, there's baggage delay insurance, lost baggage insurance, trip cancellation, or interruption coverage, points out Lance Cothern, a credit card expert and founder of the personal finance blog Money Manifesto. What's more, your credit card might also cover auto rental insurance.
Research the Card's Perks Ahead of Time
Before you sign up for a card, learn what the benefits are. You can usually find this online by doing a quick search on the credit card issuer's website, or by looking at a popular credit card review platform.
So how do you make the most of these perks? You'll want to be aware of which perks you have and make sure you qualify to use them when you need them, explains Cothern. "Each card has a different set of benefits."
Want to access an extended manufacturer's warranty through your credit card? Besides making the purchase on your card, make sure you hold on to the receipt for when you file a claim.
"You can easily find the perks your credit cards offer by referring to each card's guide to benefits that you received when your card arrived," says Cothern. "This document sometimes gets updated, so it doesn't hurt to call your credit card company and ask for an updated guide."
Know When Perks Kick In
What's more, pay special attention to when the benefits kick in and when you can use them. "You often have to put your purchases on the card to use benefits like baggage delay, trip interruption, or trip cancellation coverage," says Cothern.
You might have to take other actions for your benefits to kick in, as well. Case in point: "Auto rental collision damage waiver benefits usually require you to decline the rental car insurance that rental car companies offer."
Weigh the Perks Against Your Needs
Balancing these perks against your needs and usual spending patterns can help you choose a card with benefits that you'll get the most out of. In turn, you'll avoid getting stuck with a card that doesn't give you the most bang for your buck when it comes to rewards. For instance, if you love to travel, picking a card with travel accident insurance, and higher value for travel points would probably be a stronger choice than a card with a redemption rate that's the same for both gift cards and travel.
However, it's not always about the rewards. Sure, it usually makes sense to use the card with the highest rewards when making a purchase, says Huffman. "However, it can be worth forgoing those extra rewards when using these benefits that can produce savings that are much greater than a few hundred points."
Don't Forget About Credit Building Perks
While credit cards have a bad rap, if you pay your bills on time and keep your credit use low, having credit cards could help improve your credit. If you can pay your balance in full each month, you can even think of credit cards as a "free" way to build credit. In other words, you don't have to take out a loan to have a diverse mix of cards and improve your credit.
Of course, you'll want to practice caution when using credit cards and be mindful of the following:
Fees. If the card has an annual fee, you'll want to see if the perks outweigh the fee. For instance, do the cashback points and sign-up bonus and other benefits justify how much it costs to have. If not, there are plenty of cards that have no annual fee and offer some sweet rewards all the same.
Other important fees: late and returned payment fees, penalty fee for going over your credit card limit, and fees if you do a cash advance or balance transfer on the card.
Limit. What is the limit you can charge on your card? And how will the card affect the total limit on all your cards? Remember: Your credit utilization makes up 30% of your score in most credit scoring models. After payment history, it's the most impactful category, so be careful not to let your balances get too close to your limits.
Whatever card you choose, make sure you know the benefits and features, as well as terms and rates. That'll help you make the best choice for your needs. If you'd like practical solutions and tips on using and managing credit cards, as well as managing credit card debt, Money Management International (MMI) can help. Our crew of accredited financial counselors have the know-how and resources to help improve your financial situation.