How to Get a Mortgage with Bad Credit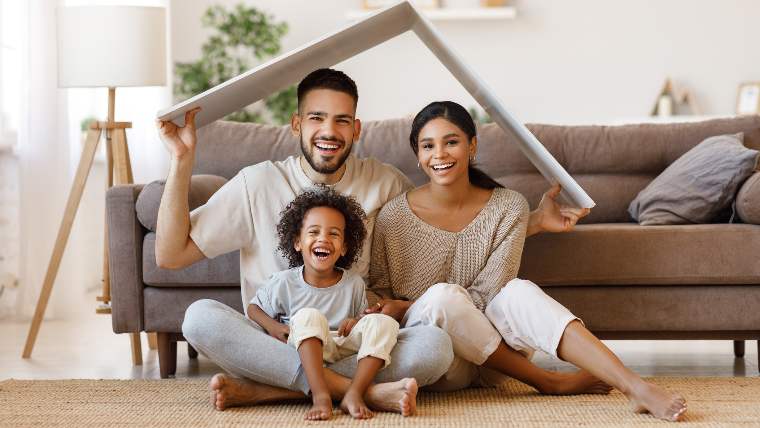 The following is presented for informational purposes only and is not intended as credit repair or credit repair advice.
For many people, owning their own home is an important personal goal, both to provide a permanent, desirable place to live and to build wealth.
Having bad credit and a low credit score can make it harder for home ownership to become a reality. When you apply for a mortgage, lenders will review your credit report, and especially your credit score, to determine whether to offer you a loan or not. Mortgage applicants who have a poor credit report and a low credit score may be denied altogether or may be offered only certain types of mortgages with higher interest rates.
If you have bad credit and want to get a mortgage, take time to understand what your credit report says, then take steps to improve your credit score well ahead of applying to a lender.
Understanding your credit report
Bad credit is usually the result of paying late or not paying at all on debts you owe, such as credit cards balances, loans, or medical bills. The credit report that lenders review shows them how much you owe overall and makes note of accounts with late payments, delinquent accounts, accounts that have been turned over to a collection agency, financial judgments against you, or any bankruptcies. All of these factors go into a calculation of your credit score.
Before applying, you should know what your credit report says. You can get your credit report free at annualcreditreport.com by filling out the online form. You'll see options to receive three reports, one from each of the three national credit bureaus (Experian, Equifax and TransUnion). Be sure to request and review all three reports because they may not be exactly the same.
Review each credit report carefully and look for any errors, such as a debt you have paid off but still shows a balance or debts that you don't owe at all. For anything that's wrong, you'll need to go through the dispute process to get the inaccurate information removed. Disputing a credit report is not complicated and annualcreditreport.com has instructions. Once the dispute process is completed, be sure to review your credit report annually to ensure it remains correct.
What do mortgage lenders consider a bad credit score?
The most commonly used range for credit scores is 300 to 850. In general, anything under 580 is considered poor credit while anything above 800 is considered exceptional credit.
To be considered for a mortgage, you'll need a minimum credit score of 500, but that low score will limit you to certain types of loans, likely with higher interest rates. A better range is 620 as a minimum and 740 or higher to get the best interest rate.
How to improve bad credit to buy a house
Improving your credit score doesn't happen overnight, but you can take steps to bring it up over time. Start as soon as possible. The single most important thing you can do is to begin paying your bills on time, every month!
If you have small debts that have gone to a collection agency, pay those off as quickly as you can. Or if what you owe on credit cards is making it difficult to pay your bills on time every month, consider enrolling in a debt repayment program, such as a debt management plan. Reducing your overall debt and making timely payments each month will help your credit score start to improve.
How can I find a reputable mortgage program for bad credit and avoid a mortgage scam?
Mortgage scams are everywhere. Do your homework so you do not fall victim to predatory lending practices just because you desperately want to buy your own home.
Here's how to find a reputable lender:
Shop around, starting with your own bank or credit union.
Ask for details about their mortgage lending programs or who they partner with for mortgage loans.
Check out prospective lenders with the Better Business Bureau to see if they have a negative rating or a record of consumer complaints.
Read reviews about lenders and check their social media platforms for any comments from borrowers about their experience with the mortgage process. You can learn a lot from what other customers have to say.
How to spot predatory lending practices
Unscrupulous lenders often use similar tactics to take advantage of people who want a mortgage, especially folks who have poor credit and limited options. Here are some common red flags to watch for:
High-pressure, fast-paced sales tactics
If the lender is rushing you to sign paperwork and not taking time to review documents thoroughly, you could be working with a predatory lender. Home loans can be complex and take time to complete. You should not feel rushed or uninformed by anyone during the process.
Missing information and unanswered questions
With an above-board mortgage, everything should be in writing. You should have plenty of time to review all documents and ask any questions. Your lender should be able to give you clear, complete answers to any question you have. No matter what anyone tells you, if information is not in writing you cannot rely on it.
Highly unfavorable financial terms
Mortgage scams often have astronomical interest rates, interest-only payments, and/or non-traditional structures with variable rates and balloon payments. While these terms on their own do not mean it's a predatory loan, be sure you fully understand how each provision applies over the life of the mortgage because each will change the amount you pay each month.
Falsifying information
No reputable lender would ever ask you to fake anything associated with your mortgage or offer to provide documentation to validate false information. A reputable lender will not ask you to sign anything that is untrue. If you encounter anything like this, stop the working with that lender immediately and run!
To buy a home, be prepared and be patient
Buying a home is not quick and often is not easy. Stay the course because fulfilling your dream of owning your own home is worth all the effort. Before you start the process, be prepared by starting with good credit, cash in the bank, and a lot of patience at every step.
When you are ready to begin, take time to meet with an MMI counselor about homebuying or complete one of our online homebuyer education courses to learn about buying a home start to finish. That way, you'll be prepared and know what to expect every step of the way.