How to Diet on a Tight Budget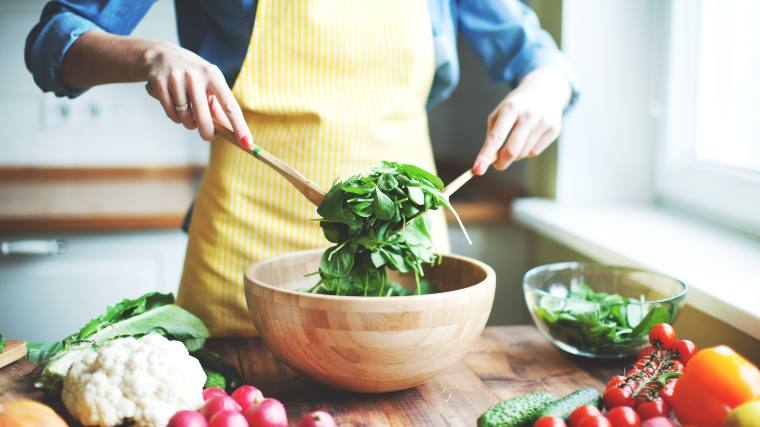 If you've been trying to lose weight, you may think that choosing healthier foods will overextend your budget, especially if your diet method is a restricted program that designates what you can and can't eat. Whether you're doing Whole30, Paleo, Keto, or just trying to eat healthier overall, you can do it all on a tight budget. Here's how:
1. Plan Ahead
Regardless of what diet plan you're on, planning your weekly meals is the best way to stay on target for your goals. And it's a great way to save money by not buying what you don't need. Before heading to the store, create a meal plan for the week, then write your grocery list based on your meal plan.
If you're not sure what a meal plan for your diet should look like, do an online search for grocery list, meal plan, and recipes. For instance, if you're on the Paleo diet you'll want to focus your meal plan on meats, fish, seafood, fruits, and vegetables. Before going to the store, shop your own pantry, fridge, and freezer. You'll be amazed at how much you can save just by not purchasing items you already have.
2. Shop the Border
Grocery stores keep all the processed foods in the middle of the store and all the fresh fruits and vegetables, meats, dairy, and frozen items on the edges. Paleo, Whole30, and Keto all focus on healthy, non-processed options so you'll want to stay away from most everything in the middle of the store.
3. Buy in Bulk
Paleo, Whole30, and Keto all require meats and vegetables. Purchasing these items in bulk packaging will save money. When it comes to meat and seafood, you can freeze most of what you buy so the extra won't go to waste and can be used the next week to lower your grocery bill then. You may find it worthwhile to price compare at your local box store for some of these bulk items.
4. Shop Farmer's Markets
Buying produce in season means it's less expensive, perfectly ripe, and contains higher nutrients. And since all of the diet plans usually include healthy fruits and vegetables, you'll want to find the best deals. Great deals can be found in the produce at your local farmer's markets. And if you shop closer to closing time, farmer's usually discount their produce even more because they know it won't be fresh and sellable the following week.
5. Shop Around
It may take a little time and research to find the best prices, but once you find them it will be easier to shop. Be sure to stop by local discount grocers like Wal-Mart and Aldi to check prices on produce, meats, and specialty items like almond flour. You may be surprised to find that the foods you need are fresher and less expensive at these stores.
Sticking to your diet is hard enough, it shouldn't become more complicated by trying not to exceed your budget. The good news is, healthy food is almost always less expensive than junk food. If you can be a little proactive in reducing your grocery budget, your diet can be managed on a tight budget regardless of which diet option you choose. Meal planning, making your list, checking your pantry, shopping in bulk, and doing a little price checking are the best ways to stick to your diet on a tight budget.
Article updated May 2020