How to Spot a Debt Relief Scam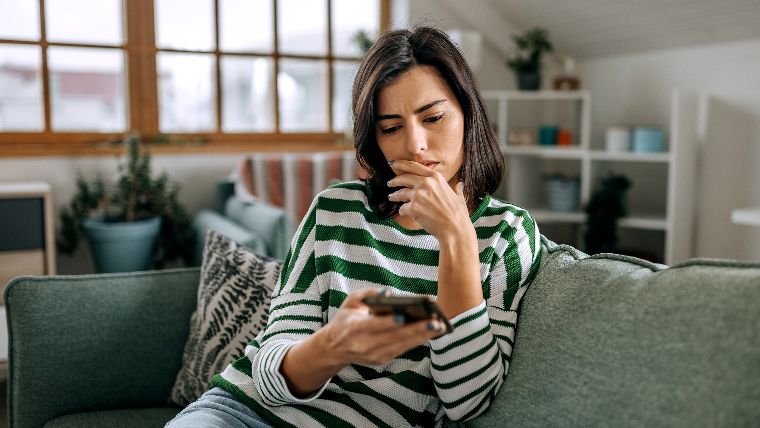 Debt relief scams have been around almost as long debt itself. Consumers stressed by excessive debt are often an easy target for scammers looking to turn your fear into their gain.
These schemes almost always prey on individuals facing financial hardships, promising quick and easy solutions to a debt burden they can't handle on their own. However, more often than not, these promises are empty, leaving victims in even more dire financial straits.
Fortunately, although these scams will never go away, there are some telltale signs. If you spot any of these red flags, that's a sign that someone may be trying to scam you.
Warning Signs of a Debt Relief Scam
Upfront fees
Most scams attempt to separate you from your money as quickly as possible, and that's no different for debt relief scams. One of the most significant red flags of a debt relief scam is the demand for substantial upfront fees.
That said, depending on the service, paying some amount of money upfront as part of the process isn't necessarily the sign of a scam. Many legitimate debt settlement companies collect money from their clients upfront or over a set period of time, and then use that money to negotiate a settlement with your creditors. If you seek relief through a debt management plan, you may be charged a one time set-up fee to create your plan, along with a small monthly fee.
The key is to be alert and make sure you understand what you're being charged and how that money is going to be used to help you get out of debt.
Guaranteed results
Beware of any agency or service that guarantees specific results. Debt relief is a complex and individualized process, and no one can guarantee exact outcomes. Promises of debt elimination or a certain percentage reduction should raise suspicion.
Legitimate debt relief options should be able to show you:
What they're going to do
How much it's going to cost you
How much they estimate it will save you
A company may be confident in their past results, but strong guarantees may be a warning sign.
Lack of transparency
Scams, by their nature, are not intended to benefit the victim. Scammers, therefore, tend to be evasive about their methods and fees. They may not provide clear information on how they plan to help you or what their services entail. They may avoid answering questions or suggest that the answer is too complicated or not relevant.
When you're putting your money and your financial future into someone's hands, you should be confident in what they're doing. If you can't get clear answers, it may be because the truth isn't something they want you to hear.
Pressure tactics
Scammers often use high-pressure sales tactics to rush you into making a decision. They know that the consumers who seek their help are already worried or upset. They may insist that you need to act quickly or claim that their offer is available for a limited time. They may not want to let you off the phone or out of the room.
If you're feeling pressured in a way that doesn't allow the time and space to make an informed decision, do yourself a favor and walk away.
Unverifiable claims
If a debt relief agency makes claims that sound too good to be true or cannot be verified through independent sources, be cautious. Scammers are known for making exaggerated statements about their success rates or affiliations with government programs.
If you're thinking of using a company based on some impressive claims they've made about their product, take the time to verify that those claims are legit.
Lack of licensing
Reputable debt relief companies are licensed and accredited by relevant authorities. Scammers, on the other hand, often operate without the necessary credentials. Before engaging any service, verify their legitimacy by checking for proper licensing.
Protecting Yourself from Debt Relief Scams
Now that we know the red flags, take these steps to protect yourself from potential debt relief scams:
Research: Always research any debt relief service you are considering. Look for reviews, check with the Better Business Bureau, and verify their credentials.
Ask questions: Don't be afraid to ask detailed questions about the service, fees, and the expected outcomes. A legitimate company will provide clear answers.
Get it in writing: Ensure that all terms, fees, and promises are provided in writing. This will protect you in case of any disputes.
Consult a professional: Consider consulting with a financial advisor or attorney before committing to any debt relief service. They can provide valuable insights and guidance.
Trust your instincts: If something doesn't feel right, trust your instincts. Scammers often rely on pressuring you into hasty decisions. Take your time to make an informed choice.
When you're overwhelmed with debt, any kind of relief can be appealing, especially one that offers almost miraculous results. Unfortunately, the wrong kind of debt relief can just make the situation that much worse.
If you're struggling with debt, consider working with a nonprofit financial counselor first. They can help you review your finances and discuss the best options to improve your situation and help you reach your goals.