How Do I Handle Expenses When I'm Between Paychecks?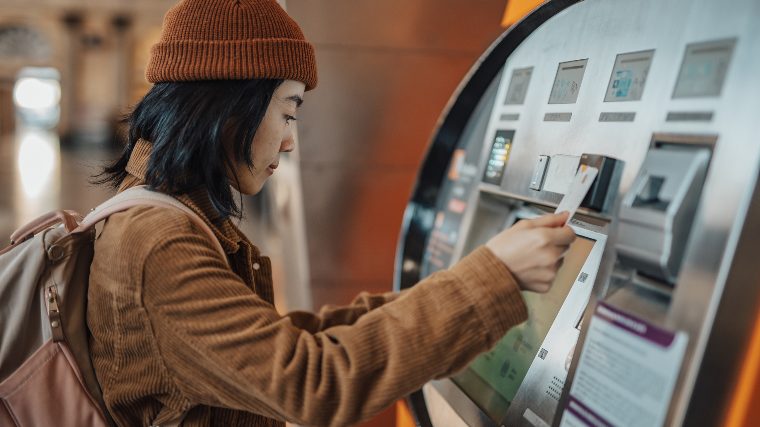 The following is presented for informational purposes only. MMI is not affiliated with any of the products or services mentioned in this article.
According to a recent CNBC survey, 61% of Americans are currently living paycheck-to-paycheck. On top of that, many people don't have enough savings or an emergency fund to cover major emergency expenses.
As a result, when they get paid can be almost as important as how much they earn each payday. Managing an unexpected expense might be easy if it happens right after payday, or nearly impossible in the days leading up to payday.
But what if you could move payday? Or, at least access some of your funds or get a low-cost loan to hold you over. Here are a few options to consider (and some you should generally avoid):
Get an Advance
Your paycheck is typically payment for work you did one to two weeks ago. In a way, you've already earned some amount of money and you're just waiting until payday to get the money you earned.
An advance is when you're given a portion of your earnings ahead of payday.
Ask your employer for an advance
Asking for an advance on your next paycheck from your employer could be an option. Some companies may have official pay advance policies and procedures in place. For example, you may be allowed to get a payroll advance as long as you've been with the company for some time and haven't taken out a payroll advance recently. Other companies, especially small businesses, might handle the situation on a case-by-case basis.
Use an app to access your money early
There are a several apps that are designed to give employees access to part of their paycheck before their payday. Some of these are available to almost any employee, while others must be adopted by employers before you can use the service.
Earnin | If you're paid on a regular schedule via direct deposit, and you have a specific work location or your employer uses an online timekeeping system, you may be eligible to use Earnin. There are iPhone and Android apps you can download to get started, and once you're set up, you can use the app to track your hours and earnings. Then, you can request part of your pay ($100 to $500 depending on how long you've been using the app) ahead of your payday.
Earnin has partnered with small and large banks, and the money you request will often appear in your account almost instantly, even on the weekend. On your payday, the portion of your pay that you accepted ahead of time will be sent to Earnin and you'll get the rest. Earnin doesn't charge any interest or fees, but members can opt to pay a tip for the service.
Employer-sponsored options | There are a lot more apps that require your employer to sign up for the service before you can use them. These include PayActiv, Even, Instant, FlexWage, and Daily Pay. The specifics can vary depending on the service, but generally, they work by tracking your hours and letting you cash out the hours you've already worked before your official payday arrives. There may be a fee each time you transfer funds, or a monthly fee for the service, although some employers cover the expense.
Use a Credit Card
Turning to a credit card for one-off expenses could be a good option, particularly if you'll be able to pay the bill in full before your due date. However, making a habit of using credit cards to cover expenses could leave you with a mountain of high-interest debt.
If you usually pay off your credit card, and it offers a grace period, you may have over 50 days between the beginning of your statement period and your due date. That could give you several pay cycles to pay off the card before your balance accrues any interest.
If you don't have the savings to handle an expense, and you can't access your wages early through an app or a payroll advance, using a credit card with a reasonable interest rate is your next best option. If none of those options are viable, there are a few more options to sort through.
Use a Payday Alternative Loan
Some federal credit unions offer payday alternative loans, or PALs, to members. These loans are designed to help those with poor credit or limited incomes — the types of borrowers who frequently find themselves stuck taking out payday loans.
With a PAL, you can borrow $200 to $1,000, and the loan will have a one- to six-month term with a maximum 28 percent APR and up to $20 in application fees. It could be a good option. However, you'll need to be a member of the credit union for at least a month before you'll be eligible for a PAL, so these might not help during emergencies.
Get an Online Loan
There are many lenders that offer installment or personal loans online. If you have good to excellent credit and a low debt-to-income ratio, you may qualify for a low-interest rate and be able to get money within a couple of days. The downside, though, the minimum loan amount may be higher than what you really need and even if there aren't prepayment penalties, an origination fee could make the online loan an expensive choice.
Some companies offer installment loans to low-credit borrowers. These loans, sometimes called payday installment loans, can have triple-digit interest rates. As a result, you might wind up paying more in fees and interest than you originally borrowed. Although these loans may be less expensive than a payday loan or overdrawing your account, they generally shouldn't be your first choice.
Don't Use a Payday Loan
Finally, a payday loan may pop to the top of your mind but it's almost never a good idea. A payday loan is one of the most expensive options and should probably be a last resort or ruled out altogether. According to a report on payday lending from The Pew Charitable Trusts, payday loans often charge $15 to $20 in fees per $100 you borrow, which translates to an APR of 391% to 521%. By contrast, most installment loans are capped at 36 percent APR, and a 30 percent APR on a credit card is considered high.
If you're continually struggling to make it from paycheck to paycheck, work with a nonprofit credit counselor to determine if there are any changes you could make to help stabilize your finances. Running out of funds before payday can be incredibly stressful, and sometimes even minor alterations to your spending can make a world of difference.