Five affordable alternatives to movie date nights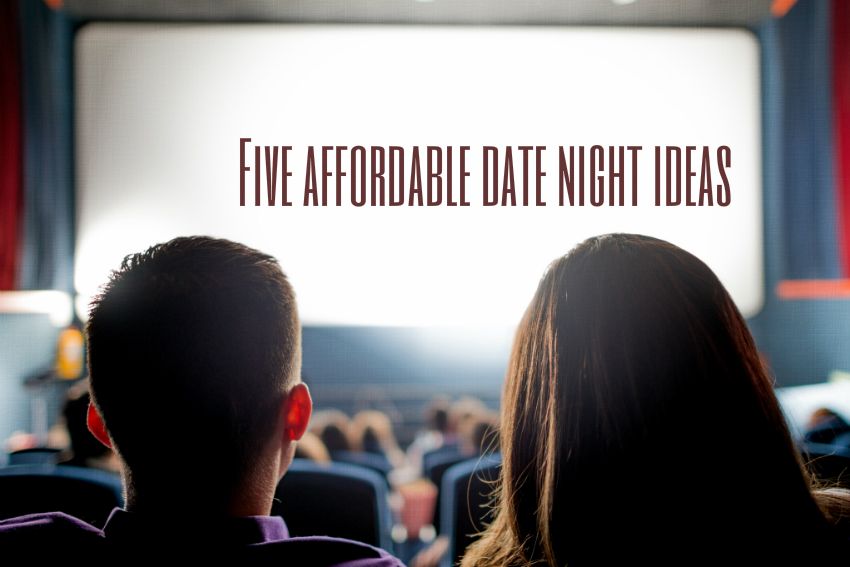 Movie date nights are expensive; ticket prices average $12-$15 per person (plus a fee if you purchase online) then there's the snack bar. Just a soda and popcorn to share will set you back another $15 or more. For two people, a night at the movies, without dinner, will cost an average of $50-$70. If you're going to dinner beforehand, your night out will be over $100.
That seems like a lot to spend for just one evening. There has to be a better way to enjoy a date night without breaking the bank. Here are some great ideas for fun dates that you can enjoy in the afternoon or evening without blowing your budget.
1. Go for a bike ride. A lot of cities offer inexpensive bike rentals you can use to ride around town. Or better yet, take your own bikes downtown. This is a great way to see your city in a new way. You can travel places you can't get to in a car. Pack a picnic and a blanket in your backpack and enjoy an afternoon outside. Or go for an evening ride to enjoy some star gazing.
2. Go to a sporting event. Most major cities have amateur teams. It's just as fun as a professional game but tickets are a lot cheaper. You can get tickets to a local game for as little as $5. Most stadiums offer snack and beer specials too. Or go to a local high school football game. The game is cheap and so are the snacks at the concession stand, but the game is full of energy and cheering.
3. Have dinner with friends. Instead of meeting friends out for dinner at an expensive restaurant, invite them over for a potluck and game night. Invite two or three other couples and have everyone bring a dish to share. After dinner, enjoy a game of Pictionary, Charades, or team Monopoly.
4. Go ice skating. Outdoor rinks in the winter are romantic and beautiful, and often inexpensive. You can even go skating in the summer, just find an indoor rink in your area. Many rinks offer special "date night" events with discounted pricing. After skating, curl up at home in front of the fire with some hot chocolate for a good chat.
5. Go sightseeing. Most people don't bother to check out all the sights and attractions their local area has to offer unless they have out-of-town guests to entertain. Decide to be a "visitor" in your city for a day and visit the local attractions. A quick Google search will help you find free and low-cost museums, walking tours, and other attractions to check out. Make a list of the places you want to go and print out information about them so you can be your own tour guide.
Enjoying time together doesn't have to mean spending lots of money. There are so many options for inexpensive date nights if you just look for them. What will you do this weekend?